Waikato Regional Council 'absolutely gutted' over Te Huia train ban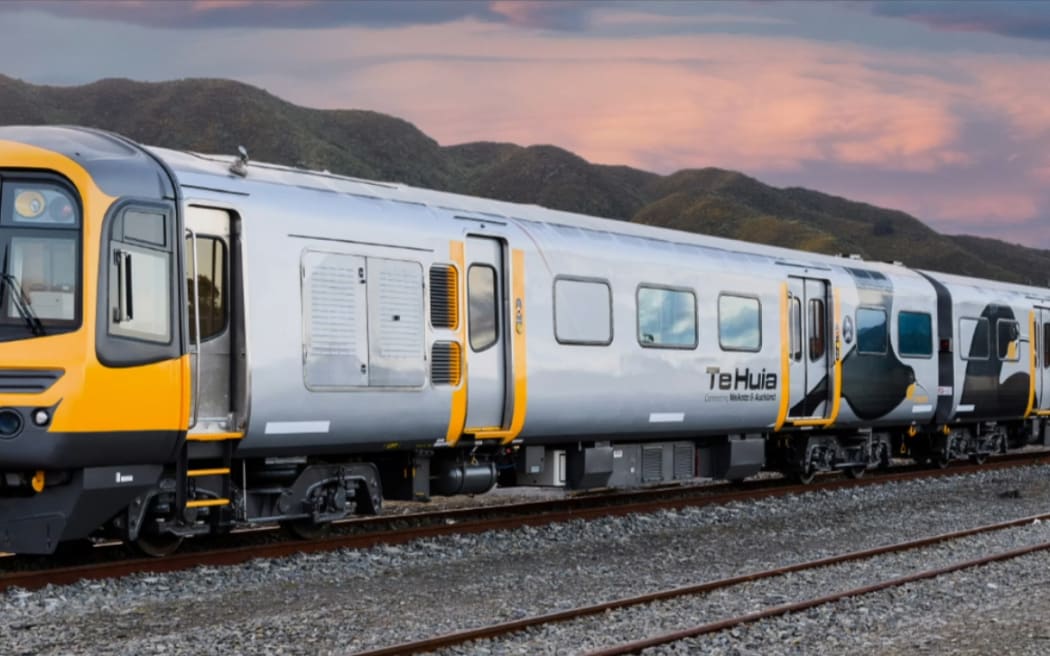 The train service has been banned from going further than Papakura. Photo: Supplied / Waikato Regional Council
Waikato Regional Council says the Te Huia train ban is "disappointing" for passengers.
Transport agency Waka Kotahi has banned Te Huia from operating north of Papakura after train drivers twice ran red lights in the last three weeks.
The most serious was a driver ignoring a stop signal near Penrose which Waka Kotahi said could have resulted in the trains crashing into another one.
Waikato Regional councillor Angela Strange told Morning Report that she was "absolutely gutted" by the ban.
She said that when Te Huia train line first launched from Hamilton to Auckland, it stopped at Papakura. However, it soon connected further to The Strand in Parnell.
Now with the ban, Strange said "it's just like going back in time."
"We're hopeful Kiwirail can sort this issue out and we would expect more from them moving forwards."
Waka Kotahi Director of Land Transport Neil Cook told Morning Report that the ban would be lifted once Kiwirail could prove there would be no more similar issues.
He said while the accepted gold standard was the European electronic system (which the Auckland metro system uses), that was not the bottom line for cancelling the ban.
Cook said the Kiwirail freight service also went through Auckland metro service but there were not the same problems.
Kiwirail declined to be interviewed by Morning Report but said yesterday that it was treating this situation with the highest priority.
source: https://www.rnz.co.nz/news/national/493587/waikato-regional-council-absolutely-gutted-over-te-huia-train-ban