Govt announces $10.3m spend on new housing projects, transport upgrades for Northland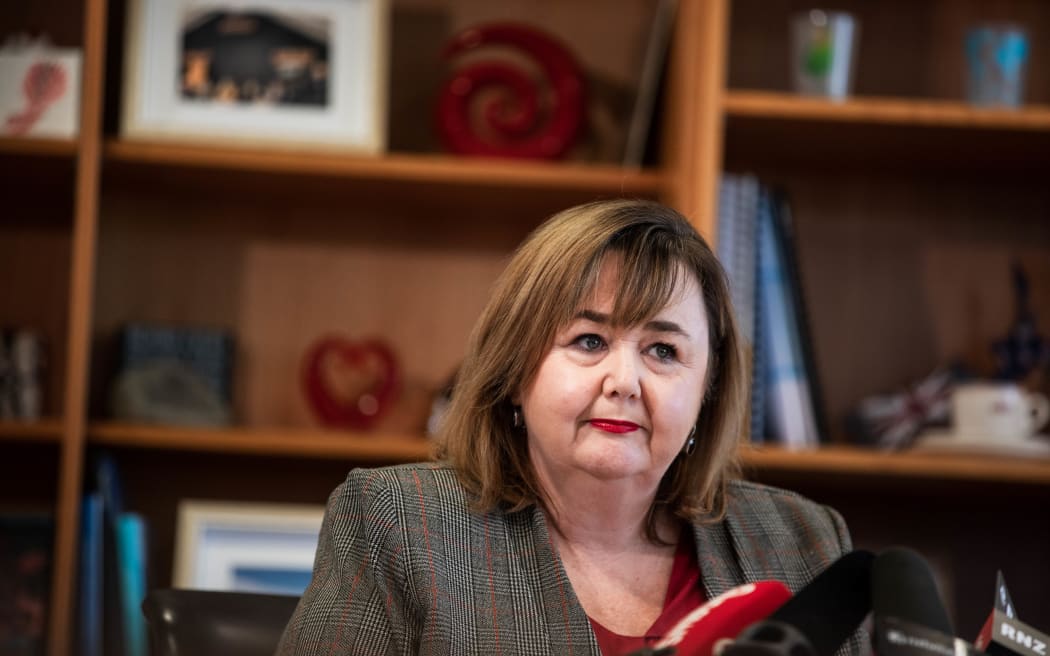 Housing and Infrastructure Minister Megan Woods Photo: RNZ / Samuel Rillstone
The government has confirmed $10.3 million from its infrastructure fund will be spent in Northland, including on buying greenfields land and transport upgrades like a new bridge in Kamo.
Housing and Infrastructure Minister Megan Woods confirmed the Infrastructure Acceleration Fund spending.
She said it would allow about 160 hectares of greenfields land to be freed up, allowing for 3000 new homes across Whangārei with the first 1000 to be built within 15 years.
Transport projects would include a new bridge in Kamo to replace a single-lane timber one, and a new roundabout in Springs Flat on State Highway 1 with an arterial road and shared path.
The government has also bought a more than three hectare site in Kerikeri for 56 new homes to be completed by early 2025, with about a third to be public or "affordable" housing.
Woods made the announcement at the Kerikeri site, which was also being blessed today.
It comes amid Waitangi commemorations, with Prime Minister Chris Hipkins attending the Iwi Chairs Forum this morning.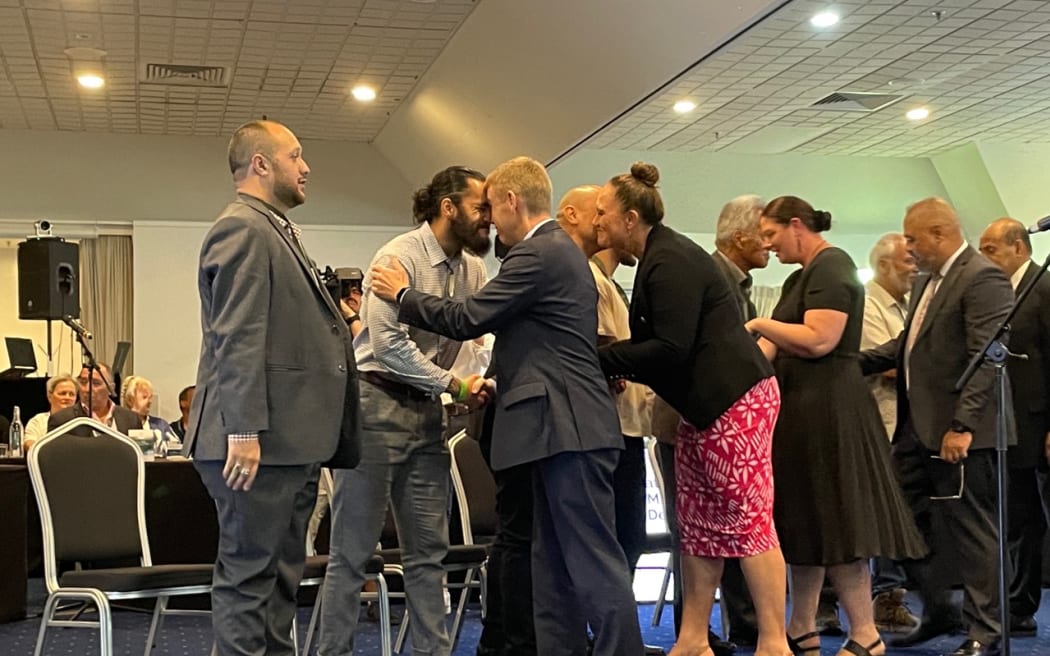 Chris Hipkins and other ministers are greeted at the Iwi Chairs Forum. Photo: RNZ / Jane Patterson
Woods also announced Northland would be eligible for a second round of the Affordable Renting Pathway, offering $100m for affordable rental housing built by non-profit organisations.
"This funding boost recognises the urgent need for more affordable, long-term rentals for people who can't meet the cost of a market rent but can't access, or don't need, public housing," she said.
Whangārei mayor Vince Cocurullo welcomed the funding.
"Whangārei has a growth of about two and a half percent every year, and we have been for the past six years," he said.
"Around about 2000 houses have to be built every year, just to keep up with that growth."
This funding would open up new parts of the region for developers - an incentive, and an enabler.
He said the funding was important for development to continue, amid the effects of climate change and severe weather.
"We've planned for things to happen in a nice strategic process, but because of the vast growth that we're having, and with the weather and the climate change… [the funding] is just one more thing that enables and helps it to happen."
source: https://www.rnz.co.nz/news/national/483570/minister-megan-woods-announces-10-point-3m-infrastructure-spend-for-northland