'The sea level is not going to rise so don't worry about it'
Improving Westport drainage and who will pay has yet to be factored into the proposed flood protection scheme for the town.
Photo: West Coast Regional Council
The Westport Rating Joint Committee this week discussed a report on the need to clear out drains and improve culverts around the town - aside from the already approved $10.2 million flood protection scheme.
The new report suggests doubling the current 31 culverts and clearing out 13km of existing drains.
It prompted lively discussion including on the impact of ground water increasing with a projected 1m sea-level rise, which the new protection scheme has to incorporate in order to qualify for government funding.
West Coast Regional Council chairman Allan Birchfield again expressed his doubt about the government prediction.
"The sea level is not going to rise so don't worry about it," Birchfield said.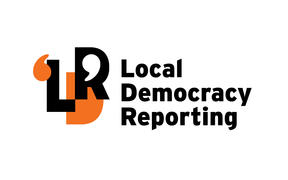 Council director of operations Randal Beal said the drainage aspect alone would impact on the wider flood protection scheme cost above that already approved. Many submitters to the long-term plan had flagged drainage as "a major issue".
Birchfield asked if the potential work should not be considered part of the protection scheme.
"We're not only talking culverts, but floodgates stopping in-flow."
Buller Mayor Jamie Cleine said flood protection and stormwater drainage should not be viewed separately.
Beal said a potential cost for the separate drainage work would be assessed once the option for the flood protection scheme was settled.
Buller district councillor Phil Rutherford said the stormwater issue was a real concern.
There would be "huge implications" for low-lying coastal areas and how it might impact on the planned flood protection.
The impact of sea level increases would be a factor too.
"You could end up with the futile exercise of pumping the ocean back out to the ocean."
Regional council engineer Paulette Birchfield said there was no question some form of pumping system would be needed to keep stormwater flowing out of the protection area.
"The sea level rise will impact on the water table in low-lying areas of Westport," she said.
Local Democracy Reporting is Public Interest Journalism funded through NZ On Air
source: https://www.rnz.co.nz/news/national/465207/west-coast-councillor-continues-denying-sea-level-rise