Junior All Whites win Oceania under-17 crown
Pre-tournament favourites New Zealand have lifted their eighth consecutive Oceania under-17 football title in Suva but were made to fight for it by New Caledonia.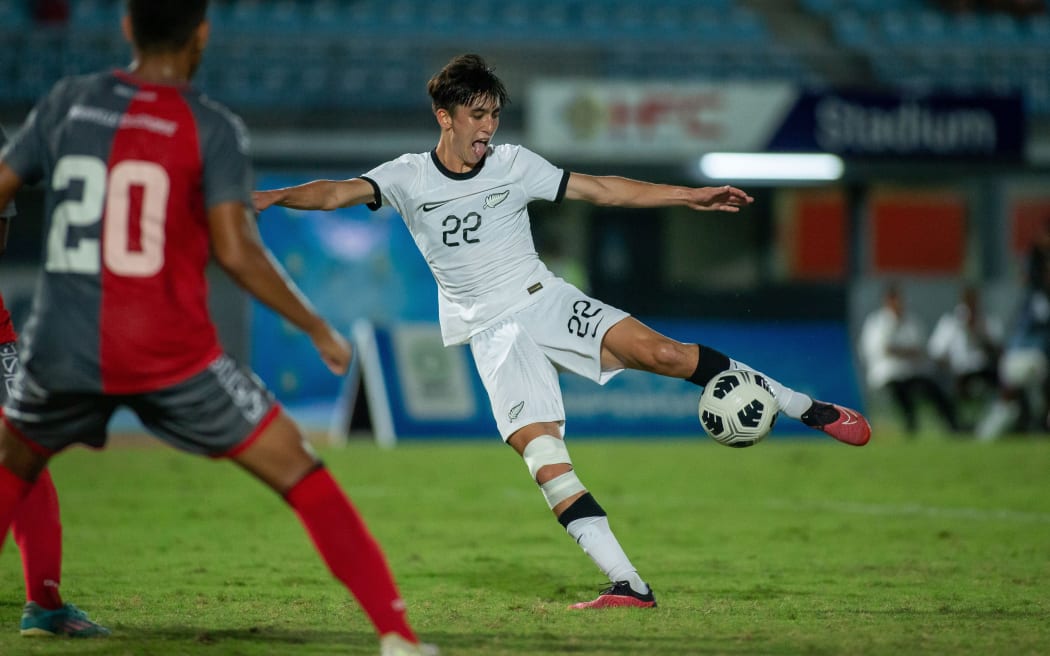 New Zealand's Niko Bruce in action against New Caledonia in the OFC U17 Championship final in Suva. Photo: Photosport
Niko Bruce's first-half goal - when he capitalised on a goalkeeping blunder - was enough for a 1-0 win for the Junior All Whites.
They finished the game with just ten men after Luka Coveny picked up a second yellow card in the second half for a professional foul.
New Caledonia pushed their numerical advantage, dominating play for most of the half, but New Zealand held on, boosted by a terrific performance from goalkeeper Matthew Foord.
The win was New Zealand's second win over New Caledonia in the tournament after edging them 3-2 in both team's opening group game.
Despite the loss, New Caledonia have qualified for the World Under-17s Cup in Peru later this year alongside the Junior All Whites.
In the earlier game, Tahiti secured third place with a 3-0 win over Fiji.
- RNZ
source: https://www.rnz.co.nz/news/sport/483287/junior-all-whites-win-oceania-under-17-crown