Green co-leader Davidson touts party's 'healing' ahead of AGM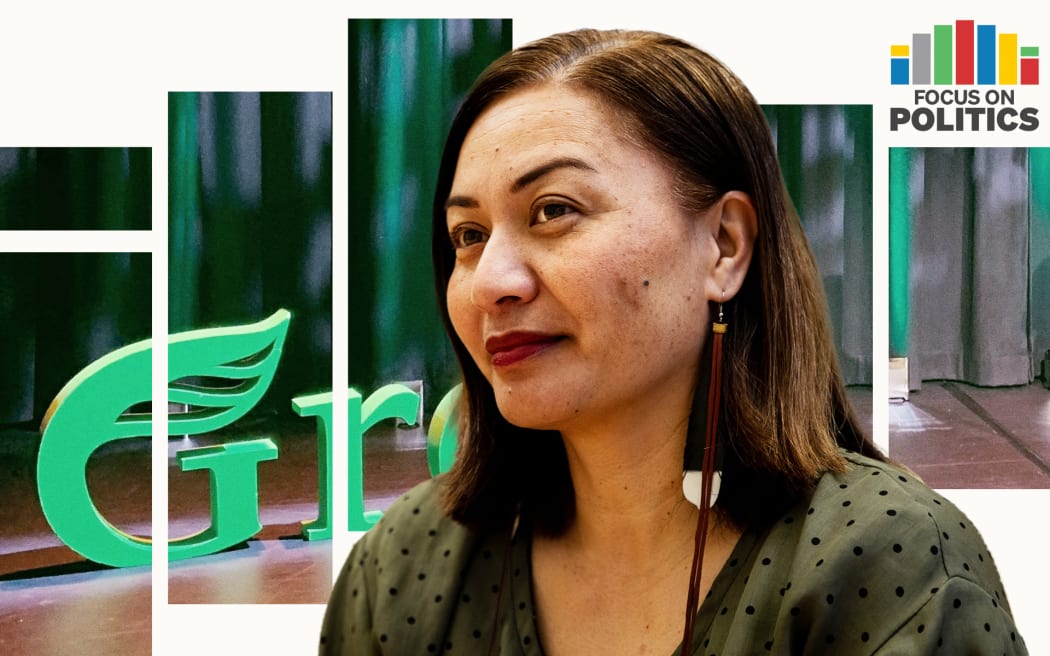 Marama Davidson Photo: RNZ
Green Party co-leader Marama Davidson says this election is the final chance to avoid the worst impacts of climate change, curb environmental degradation, and reduce inequality. 
Following bruising internal ructions over the past year, they will need to use this weekend's AGM to redirect supporters' frustration over lack of climate action into an increased vote. 
The party has spent this Parliamentary term in an unusual position, with two ministers outside Cabinet under MMP's first majority government. On one hand it has meant freedom to criticise the direction Labour was taking - Shaw saying he was "frustrated" eight times in two minutes during the party's State of the Planet event this year being one example. 
That frustration with Labour is something the party is hoping to leverage in its election campaign. "We are already having people coming to us and being quite explicit, they've come from Labour, they're really interested to hear more," Davidson says. "So that's already happening. So we've got to be more bold. We've got to keep being bold." 
But despite Labour's ministerial woes and the absence of Jacinda Ardern's so-called star power in this election, polls are showing little sign of cut-through with fence-sitters on the left. It's a contrast with ACT and National on the right, which Davidson puts down the Greens' "solution-focused" approach rather than criticism. 
Photo: RNZ / Samuel Rillstone
"Because we're not a lazy political party - and that strategy is appealing to the worst of us rather than the best of us, it gets particular cut-through that is quite click-bait driven," she says. 
You can expect to hear more of their policies over the next three months, including the release of their manifesto on Sunday. They do also have a third player in the left-leaning bloc to contend with. Te Pāti Māori recently called for Shaw to step down as Climate Minister. 
"It's an election, everyone wants everyone's votes, that's to be expected." Davidson says. "I'm not new to how this works, but we are really focused on us, like we seriously do not have enough time to worry about what other political parties are doing." 
Read more: 
Another factor could be the internal struggles the party has had to deal with this term. The previous year's AGM delivered one of the party's messiest moments, with delegates voting Shaw out of the leadership. It prompted weeks of speculation but in the end no rivals appeared and he retook the position unopposed. 
And in May, first-term MP Elizabeth Kerekere resigned, telling members she was frustrated with the co-leaders. It was a messy break-up which stopped short an investigation into her behaviour after she allegedly referred to fellow MP Chlöe Swarbrick as a "crybaby" in a text accidentally sent to a group chat containing MPs and staff.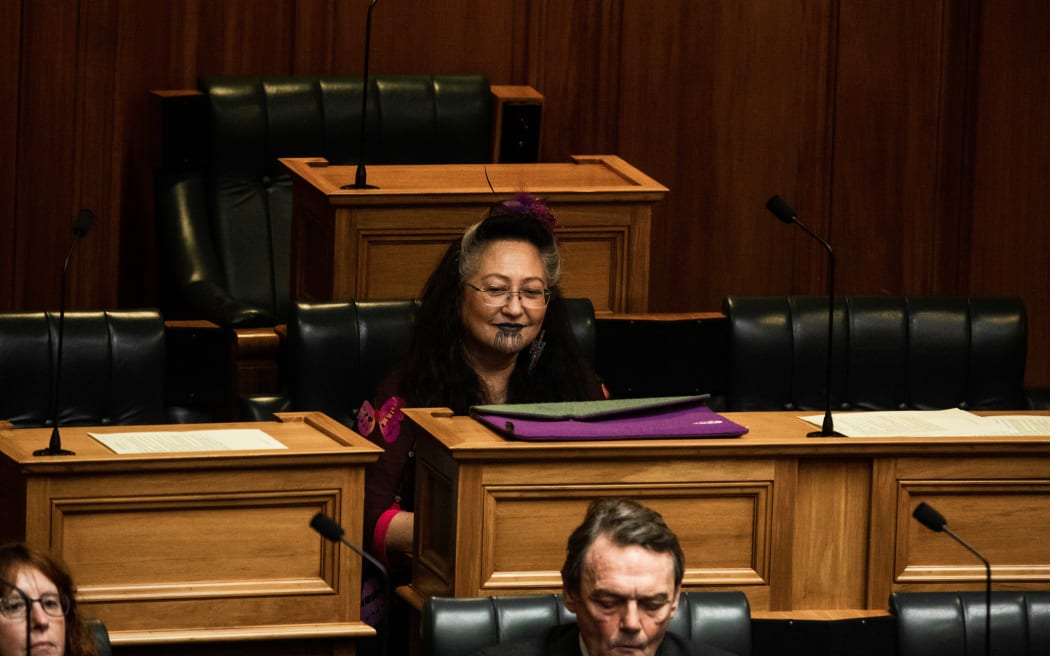 Elizabeth Kerekere Photo: RNZ/ Samuel Rillstone
Davidson acknowledges the party has needed to heal. 
"Our responsibility was to care for our staff and our workplace to be safe for all MPs and all staff and we did that as best we can. Absolutely, there are always lessons we can take up, and while we while we continue with that healing work, we also have an election to win."
She said she regretted losing "a fantastic MP", but thinks the party is now stronger than it was a year ago, with the party's members "in many ways, well ahead of the game". 
"They're just sort of like, okay, we want to be talking outward to the people. And not to be focusing on ourselves and our internal selves, we need to be speaking with public all across the land." 
Their hope is this appeal to the downtrodden will translate to seats around the Cabinet table. Realistically, this would require a post-election deal with Labour. 
That relationship has also been strained, however. Shortly after becoming prime minister, Chris Hipkins threw a number of Green-adjacent initiatives on the bonfire, without consulting Shaw or Davidson - a breach of the co-operation agreement.
He also poured cold water on the rent-control policy after it was announced, saying it would not make it better for renters and was not a policy he was going to support. 
Davidson argues the way to ensure those policies make it through is with more Green MPs. 
"We've been really pleased by how those have landed ... there's been a particular interest from Labour voters, from the broader public, actually."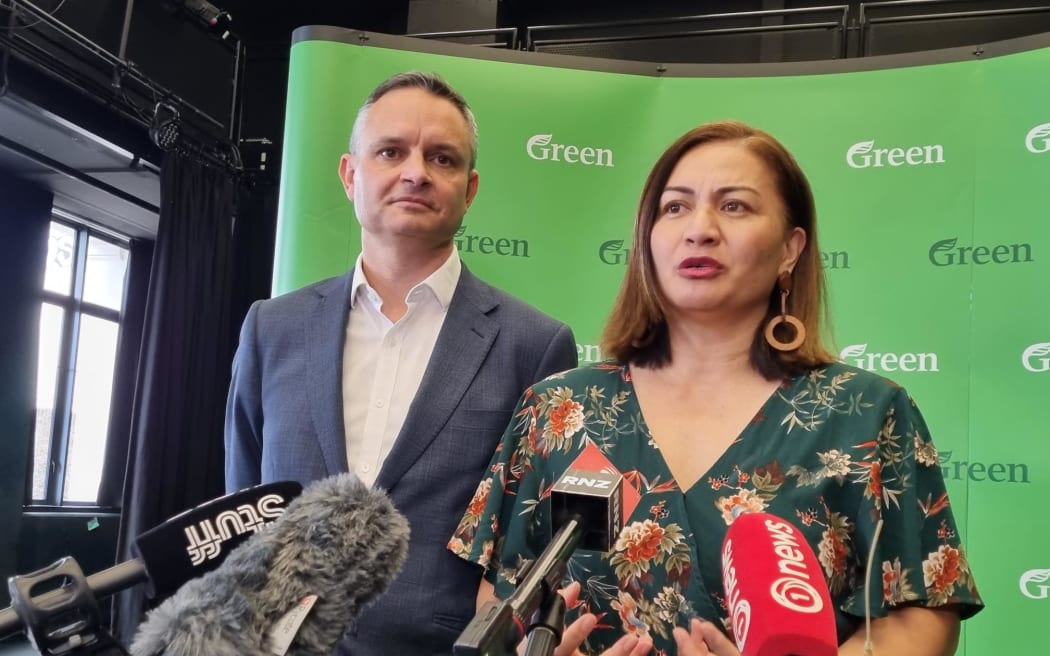 James Shaw and Marama Davidson Photo: RNZ / Krystal Gibbens
The hurt within the party will not disappear easily however - nor the fundamental frustration from some, that the Greens are not moving fast or far enough in the face of climate catastrophe. 
Davidson says the party is expecting to see a more enduring difference in the polls as a result of their policies. 
"What we are wanting is to have the biggest share of the whole pie," she says. "A government led by ACT, which is what National will be, is a government who will wind back all the good action we've taken in the past five years.
"We are being very clear, it is up to the voters to give us that influence at the next government." 
In this week's Focus on Politics, Political Reporter Giles Dexter sits down with Greens co-leader Marama Davidson ahead of the party's AGM this weekend. 
Listen free to Focus on Politics on Apple Podcasts, on  Spotify, on iHeart Radio or wherever you get your podcasts. 
source: https://www.rnz.co.nz/national/programmes/focusonpolitics/audio/2018897504/green-co-leader-davidson-touts-party-s-healing-ahead-of-agm