Covid-19 update: 18 further deaths and 10,294 new community cases
Another 18 people with Covid-19 have died and there are 10,294 new community cases in New Zealand today, the Ministry of Health says.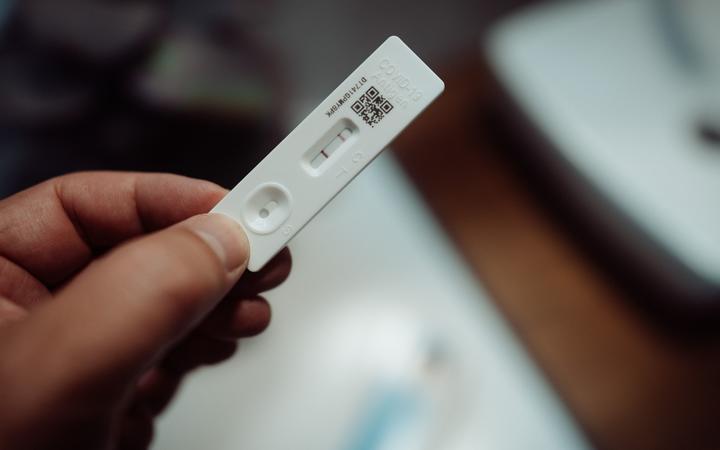 Photo: Unsplash / Rod Long
In a statement, the ministry said the deaths being reported today include people who have died over the past seven days.
Of the deaths reported today, one person was from Northland, three from the Auckland region, four from Waikato, one from Lakes, three from Bay of Plenty, two from MidCentral and four from the Canterbury region.
Two people were in their 50s, two in their 60s, three in their 70s, seven in their 80s, and four were over 90 - 10 were men and eight were women.
This takes the total number of publicly reported deaths with Covid-19 to 633 and the seven-day rolling average of reported deaths is 12.
Meanwhile, the seven-day rolling average of case numbers is continuing to decline, today's seven-day rolling average is 7935, while the seven-day rolling average of cases as at last Thursday was 8990.
The locations of today's community cases are Northland (448), Auckland (2,274), Waikato (751), Bay of Plenty (424), Lakes (203), Hawke's Bay (362), MidCentral (413), Whanganui (153), Taranaki (331), Tairāwhiti (93), Wairarapa (131), Capital and Coast (633), Hutt Valley (325), Nelson Marlborough (368), Canterbury (1,682), South Canterbury (241), Southern (1,346) and the West Coast (110).
The location of six cases is unknown and the average age of the cases in hospital is 60.
"It's really important people continue to follow public health advice to stay at home; away from school or work if you're feeling unwell. Another way to protect you and your whānau is to get vaccinated if you haven't already done so," the ministry said.
There were also 66 new Covid-19 cases identified at the border.
Earlier today RNZ reported that the Covid-19 booster vaccine campaign has all but stalled, with 979,000 eligible people yet to get their third shot of the vaccine.
University of Auckland epidemiologist Rod Jackson thought the booster rollout was pretty much done for now.
"So I think it's going to take another wave, a new variant, or vaccine passes, to get people to get boosted," he said.
At the ministry's update yesterday, there were 13 deaths and a further 11,217 community cases.
There were 547 people in hospital and 14 in ICU.
The ministry released the numbers later in the day than usual due to an IT network issue.
source: https://www.rnz.co.nz/news/national/465651/covid-19-update-18-further-deaths-and-10-294-new-community-cases