All Blacks seek fast start as Black Ferns look to stiffer challenge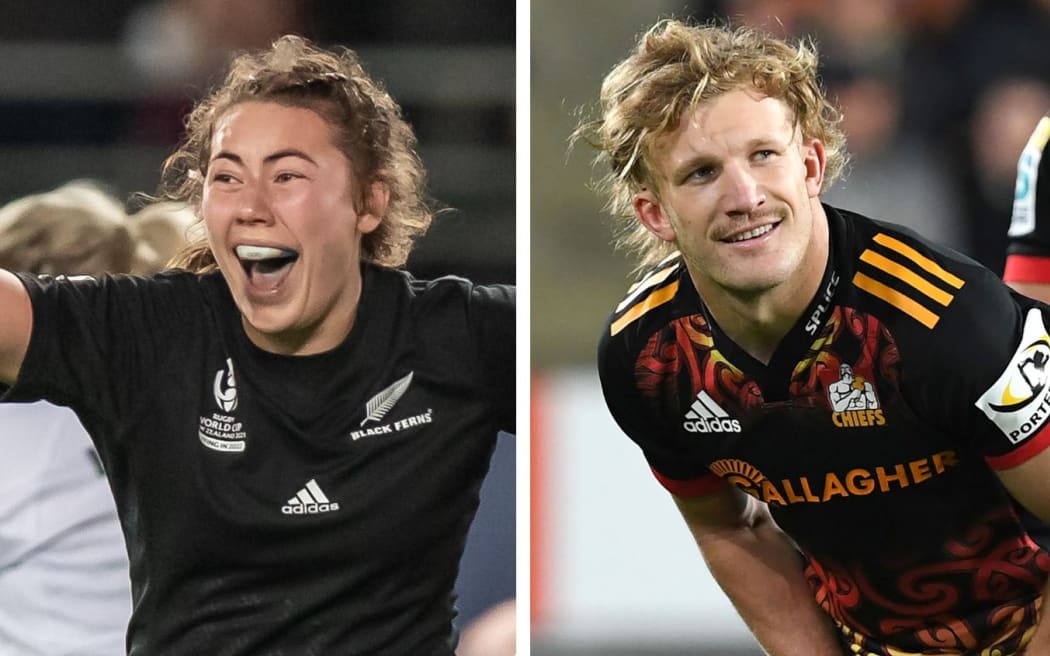 Maiakawanakaulani Roos and Damian McKenzie. Photo: Photosport
The All Blacks and Black Ferns are in action on Sunday morning, with the men kicking off their season and the women searching for another big win
The All Blacks begin the defence of their Rugby Championship title in Argentina, while the Black Ferns are taking on Canada in their Pacific Four test in Ottawa.
Argentina made history last year with their first win on New Zealand soil and although the All Blacks would crush Los Pumas in the next match in Hamilton, the scars of Christchurch still remain.
Sunday morning's test will be the first the All Blacks will have played in Argentina outside of the capital of Buenos Aires and All Blacks first five Richie Mo'unga, who is on the bench with Damian McKenzie set to start, believes it's important they don't try and fight fire with fire if the hosts and their fans prove hostile in Mendoza.
"When you're playing footy things can get quite heated and so sometimes passion gets the better of you.
"If you just try and beat up a team that is trying to beat you up then you might miss some things and lose sight of the game plan. It may hinder in the decisions that you make.
"While we will have passion, playing smarter footy is the better way to go."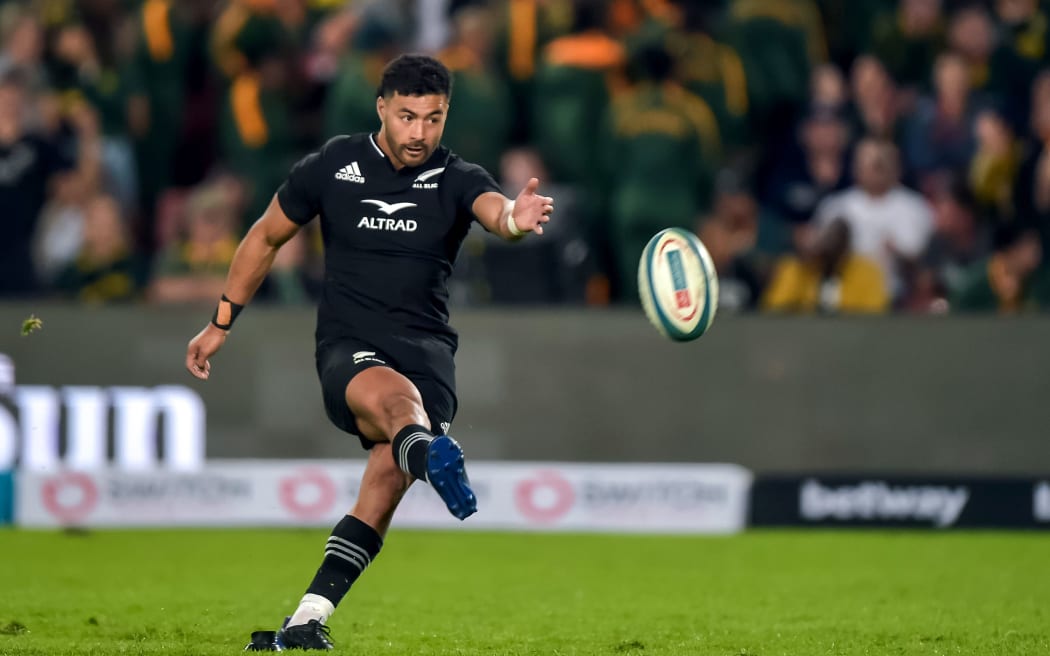 Richie Mo'unga. Photo: PHOTOSPORT
Mo'unga said they've taken a simple approach to training this week ahead of their first test of the year.
"Things that we know and that should be in our DNA in terms of our footy. Things like our carry height and lighting quick ball at the ruck and just the little things that we pride ourselves on. That's a real good focus to have in your first test."
Meanwhile, the Black Ferns already have a test under their belts, belting Australia 50-nil in Brisbane last weekend even though there were six debutants in their squad.
Prop Amy Rule has a warning for their Canadian rivals ahead of Sunday morning's game in Ottawa - they're only just getting started.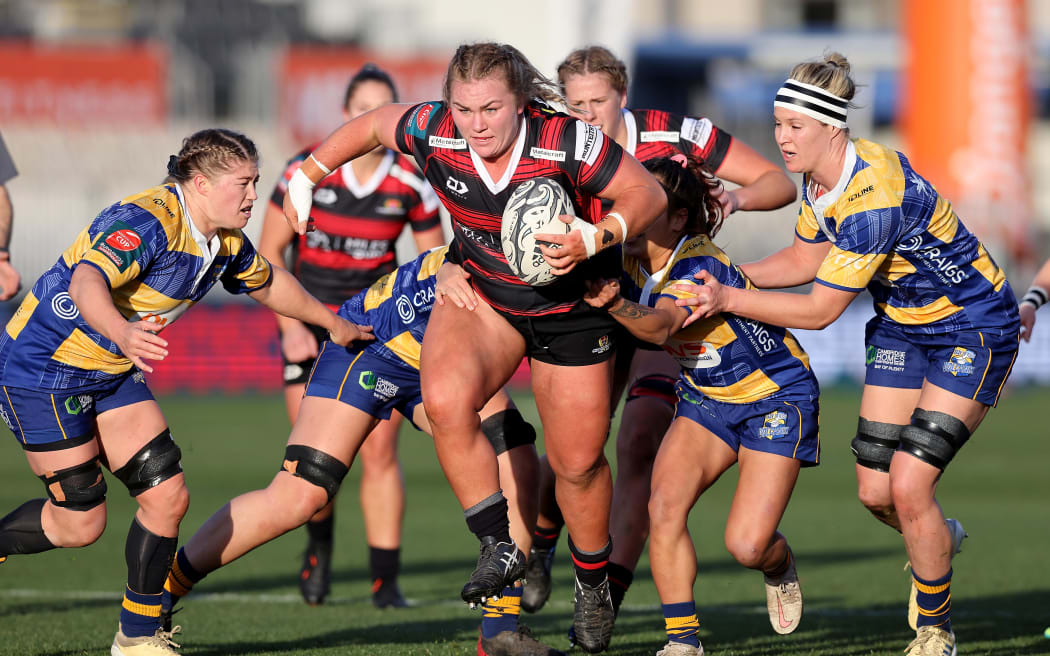 Amy Rule. Photo: PHOTOSPORT
"Having so many debutants and having so many starting off well cool. It was awesome to see players take opportunities and be brave and give things a go, even though things weren't fully clicking (against Australia). I think if we keep that mentality, keep that attitude, keep that intent, things are going to start paying off."
Southlander Rule joked that Ontario's summer heat was the biggest thing she had to adjust to, but someone a little more familiar with North American summers is lock Maiakawanakaulani Roos.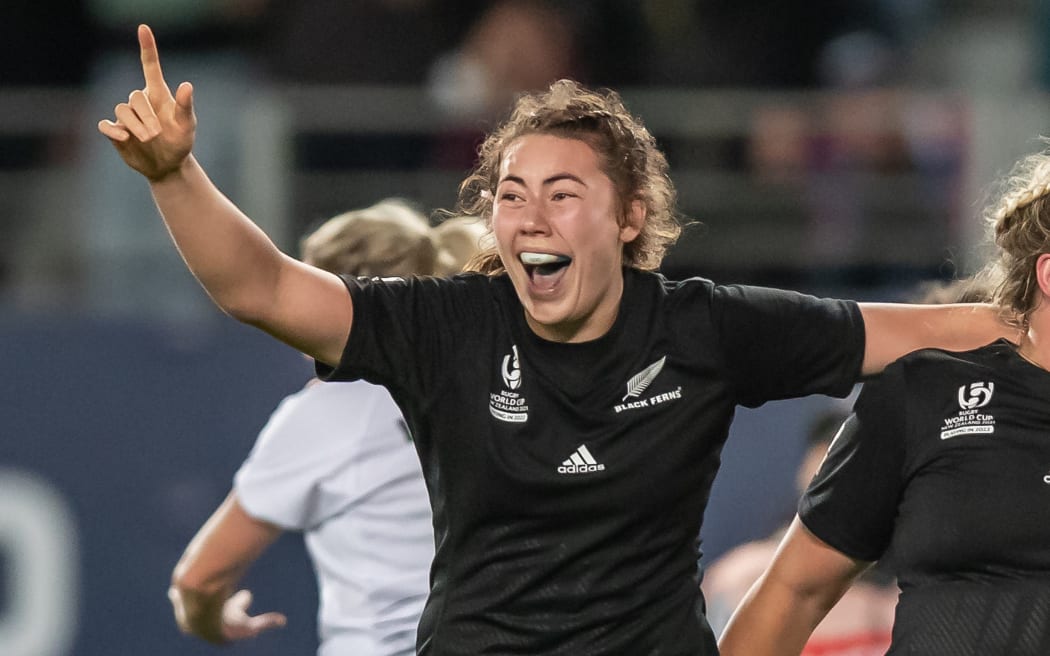 Maiakawanakaulani Roos. Photo: Aaron Gillions / www.photosport.nz
She was born in Orem, Utah and moved to Auckland when she was 7.
"I was born in the US and being here, the trees smell the same, so that's brining back some childhood memories."
Roos has been indulging in her favourite Canadian food.
"The maple syrup, that's my favourite at breakfast! The real deal, genuine stuff, 100 percent."
Rule said Roos has been taking her Black Ferns team-mates on a culinary journey.
"We got to check out a really cool market and this lady talked us through the whole experience of the maple syrup and how it's all made and there's like 40,000 maple trees. Trying authentic maple syrup, you can't beat it and I'm going to have to try to figure out a way to bring it all home somehow."
The Black Ferns will also be wanting to bring a victory over Canada back home and Roos believes the hosts will provide them with a much stiffer test than Australia.
She said the North Americans, who pushed England close in last year's World Cup semi-finals, will put the Black Ferns under more duress.
"We've seen that they love a maul, so we're working on that. Their set piece is real strong so we're hoping to give them a real good go up front.
"They have really good line speed, so we'll have a lot of pressure on our phase play from them. We saw in their recent game against the US they like to attack like us, so that will be fin to try and defend."
While Roos and the Black Ferns are keen to enjoy the Canadian crowd and atmosphere on what's forecast to be a hot night in Ottawa, they are expected to rain on the hosts parade and secure a second straight win, with the All Blacks heavy favourites to open their season with a win in Argentina.
source: https://www.rnz.co.nz/news/sport/493327/all-blacks-seek-fast-start-as-black-ferns-look-to-stiffer-challenge