Eye specialists warn health system restructure has stalled moves to standardise care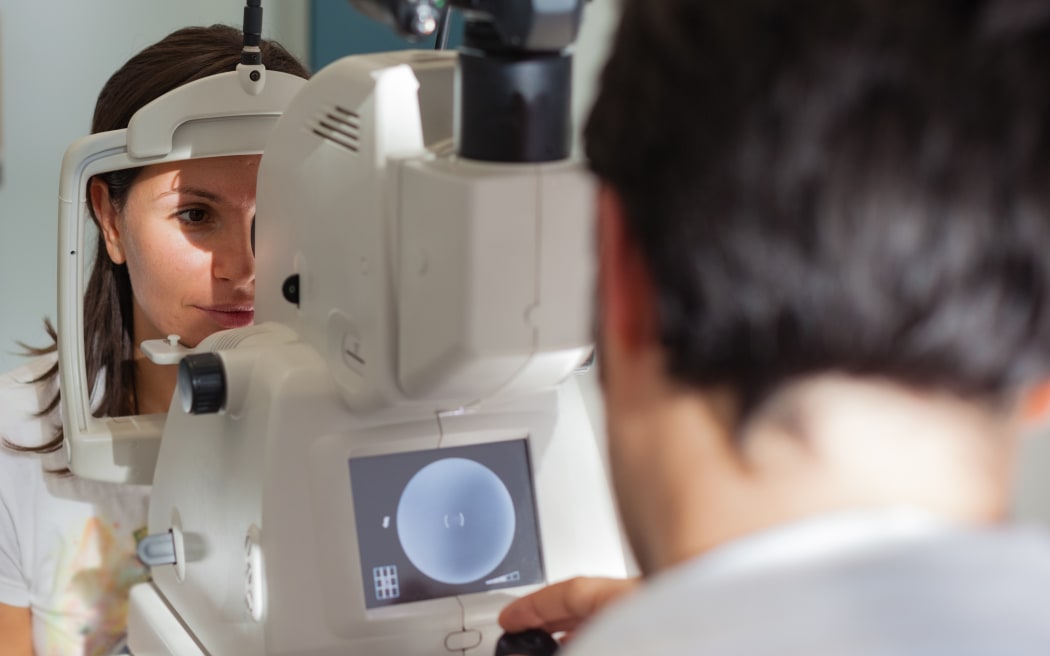 A report in September by Te Whatu Ora's Planned Care Taskforce, the Reset and Restore Plan, found ophthalmology waiting lists were large and continuing to grow. Photo: 123RF
Some people with potentially blinding conditions are at risk of irreversible damage because of growing wait times to see eye specialists.
Ophthalmologists say work on national treatment guidelines has been caught up in red tape, and are calling on Te Whatu Ora to urgently focus on this area of health.
A report in September by Te Whatu Ora's Planned Care Taskforce the Reset and Restore Plan found ophthalmology waiting lists were large (3596 patients had been waiting over four months for first specialist appointments, and 3258 waiting more than four months for treatment) and continued to grow.
However, "even more concerning" was the larger number of patients overdue for follow-up care - 35,748 patients at the end of May, it noted.
"An ageing population means that more people are developing chronic eye conditions. There is an increase in prevalence of age-related macular degeneration, diabetic retinopathy and glaucoma, all of which are potentially blinding conditions that frequently require lifelong monitoring, and often treatment, to prevent irreversible visual loss."
Te Whatu Ora figures show the situation has worsened since then, with the number of patients waiting for first eye appointments topping 6000 in January.
Minister of Health Ayesha Verrall insisted the health reforms were putting an end to "the postcode lottery for healthcare".
"We used to have 20 district health boards, all with different access criteria. We've taken the first steps to redress that for cataracts, so everyone over time will be able to access the same surgery for cataracts across the country."
Ophthalmology New Zealand chairperson Dean Corbett said the extra cash for cataract operations was great as far as it went - but it did not help the thousands of others with sight-threatening conditions.
He was frustrated that work, which was already underway with the Ministry of Health, specialists, optometrists and other sector leaders to standardise care protocols for more eye conditions, had stalled with the restructuring.
"Having a system by which we can allocate health resources in a limited system of supply is where we have to go eventually. Otherwise it's throwing money at cataracts and hips to buy votes every four years."
The Auckland-based specialist, who also does private clinics in Queenstown, said it was "not enough for the health minister to simply announce the end of postcode healthcare without any mechanism to make it a reality".
Corbett treats private patients in Otago who would get treatment in the public system if they lived in Auckland.
"People in the biggest city are getting their surgery at a lesser need than people in central Otago. I mean, how bizarre is that?"
Glaucoma New Zealand head Pippa Martin said specialist appointments were repeatedly cancelled during the height of the pandemic.
"Considerable sight can be lost before you even realise that you've got something wrong with your eyes. So even further delays are only going to cause more loss."
Diabetes New Zealand chief executive Heather Verry said regular eye checks were vitally important for diabetics, who were at risk of losing their sight to diabetic retinopathy.
"Once the damage has occurred, it can't be reversed. Diabetes New Zealand is really concerned if people with diabetes are not able to see their eye specialists on a regular basis or once diabetes is confirmed. So we are really concerned there are these wait times."
Association of Optometrists president Callum Milburn, who works in Dunedin, said in his experience, patients at immediate risk of permanent damage - those with macular degeneration or glaucoma - were seen quickly in the public system.
"However less urgent cases are pushed back."
There had been several successful pilot schemes involving optometrists doing diabetes screening and treatments - but they could do more, he said.
"One of my hopes with the new health system, Te Whatu Ora, was that they were going to cherry-pick the best of those programmes and roll them out across the nation.
"That hasn't happened yet - of course, it's still in its infancy, but that's what I thought was going to happen."
Verrall agreed the health system needed to make better use of the existing workforce.
"We have really talented people working in all parts of our health workforce but sometimes we don't use their talents well. And we have old fashioned rules about what different groups of clinicians are allowed to do, which means we're not as productive as we might be. We want to work with the professions to change that."
Clinical networks - bringing together top specialists - would co-ordinate resources and set standards for care nationwide in future, she said.
However, those networks only exist currently for cardiac, trauma, stroke and renal care.
Meanwhile, eye specialists warn delays risk costing some patients their sight.
Tauranga man Jack Pierce was referred to an eye specialist two years ago to treat a small growth on his cornea.
The 59-year-old was shocked to learn he had a much bigger problem: glaucoma, which cost him his licence and his livelihood as a forklift and delivery driver.
"People have said 'Well, you must have realised something was happening', but you don't.
"It just sort of creeps up. And in hindsight, if I had gone in for an eye check when I first started wearing [hobby] glasses, something would have been picked up and I wouldn't have got to this level where I'm without a licence."
He has since got himself an e-bike and is grateful to have found another job, that does not require driving.
Regular eye drops are keeping his vision stable.
"There are others worse off than me, I'm a lucky man, I could have gone blind if I hadn't been diagnosed when I was. But if I can save someone else from leaving it too late, that's a good thing."
source: https://www.rnz.co.nz/news/national/493836/eye-specialists-warn-health-system-restructure-has-stalled-moves-to-standardise-care