Eliza McCartney: 'learning how to run again'
Pole-vaulter Eliza McCartney has her sights set on the World Championships this year after battling back from injuries that forced her to change the way she ran.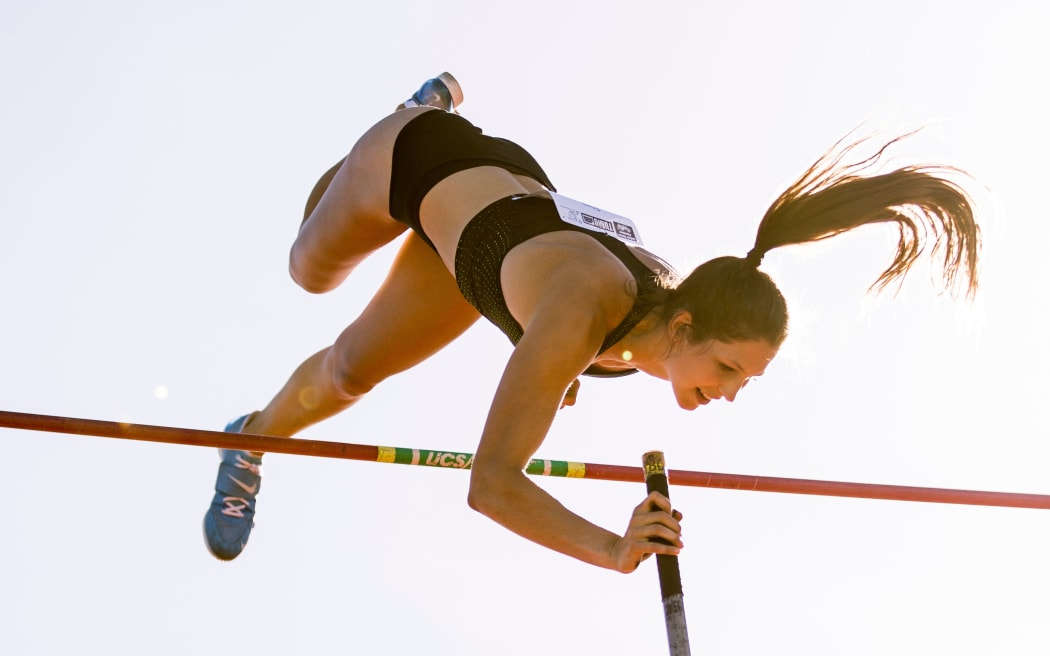 Eliza McCartney Photo: PHOTOSPORT
McCartney has battled injuries since claiming the bronze medal at the Rio 2016 Olympics, but made a winning return to competition last week.
She had suffered Achilles tendon and hamstring injuries that scuttled her plans to compete at the Tokyo Olympics.
However the 26 year old won at the Potts Classic in Hastings in her first competition in almost two years.
"I've certainly had competitions where relief was the overwhelming emotion but (this time) it was more joy, just feeling like a professional athlete again."
McCartney competed off just an eight step run-up in Hastings and won with a height of 4.36m.
"Right now the focus in training is to be comfortable and consistent again so that in my next competition, which is scheduled to end the end of February, I'll be off my long run-up again and hopefully jumping much higher."
It's been a tough few years for McCartney who admits she more or less had to learn to walk and run again.
"In athletics terms we started with walking and then progressed from there.
"If you're running with a really poor technique you will stress some parts of your body and that is essentially what I was doing.
"I was putting a lot of stress on things like my Achilles and hamstrings by the way I was running with the pole and my body wasn't tolerating it and I was getting injury and injury.
"So we started right back at the beginning learning how to walk, learning how to jog and then run and it took about a year, which is why I'm only competing again now."
McCartney is hopeful of going another 30cm higher this domestic season to qualify for the World Championships in Hungary in August.
Her long term plan is to be competing at next year's Paris Olympics.
source: https://www.rnz.co.nz/news/sport/483188/eliza-mccartney-learning-how-to-run-again