Kentucky Trader Joe's becomes third store to unionize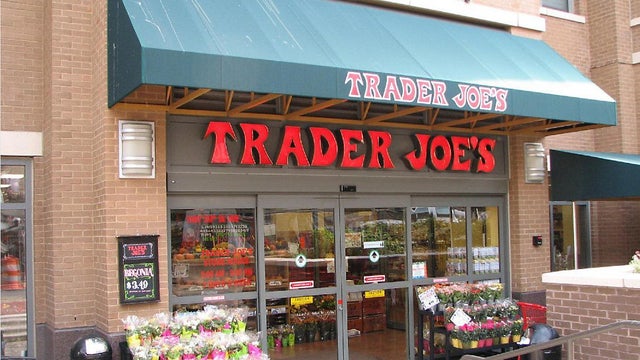 A Trader Joe's store in Louisville, Kentucky, has become the grocery chain's third to vote to unionize.
Workers at the store voted 48-36 in favor of the union Thursday evening, according to the National Labor Relations Board, which conducted the election.
Workers from the Louisville store will now join those from two other unionized Trader Joe's stores at the bargaining table, where they are trying to hammer out a new labor agreement. In July, a Trader Joe's in Hadley, Massachusetts, was the first in the country to unionize; a store in Minneapolis unionized in August.
The unionization effort at Trader Joe's comes amid a larger wave of organizing largely led by younger workers. In 2020, a then 31-year-old Chris Smalls organized a walkout  to protest the lack of face masks and other COVID-19 gear at an Amazon warehouse in Staten Island. Jaz Brisack, a barista who began working at Starbuck in 2020 at the age of 22, helped lead the unionization of a store in downtown Buffalo, New York — the first Starbucks to form a union. 
Employees have unionized hundreds of Starbucks stores over the last year, as well as Apple stores and an Amazon warehouse.
In the years since the pandemic, workers have increasingly flexed their muscle to demand better pay and treatment. Last year saw the biggest number of strikes in 15 years, with the ranks of unionized workers swelling by 273,000.
But Trader Joe's United hasn't convinced workers at every store where it has campaigned. A Trader Joe's in Brooklyn, New York, voted against unionizing in October. And the United Food and Commercial Workers union, which is also trying to unionize Trader Joe's stores, withdrew a petition for a union election from a Boulder, Colorado, store after failing to garner enough support.
Connor Hovey, an employee and union organizer in Louisville, said the vote is "a step in the right direction for not only our store, but for the company as a whole." Workers are seeking higher pay, improved benefits and safer working conditions, among other things.
Trader Joe's didn't respond Friday to a message seeking comment on the vote. The company has said in the past that it already offers higher starting pay and better benefits than other grocers.
Monrovia, California-based Trader Joe's is privately held by the families that also own Aldi Nord, a German grocer. Trader Joe's operates around 530 stores in the U.S.
source: https://www.cbsnews.com/news/trader-joes-union-third-store-louisville-kentucky/