Pharmacists ready to do more RATs to improve result accuracy
Pharmacists are putting their hands up to do more to help people get their rapid antigen tests (RATs) done properly and with more reliable results.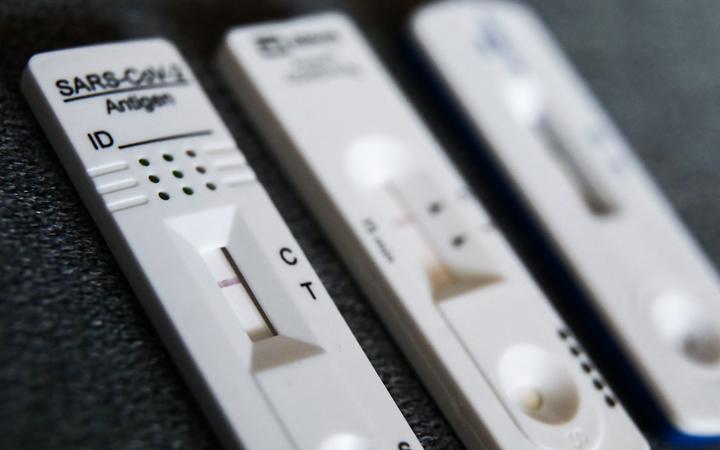 Some health experts are worried doing the Covid-19 tests at home is not good enough and pharmacists agree saying there was no doubt they could improve accuracy.
Epidemiologist Rod Jackson reckons RATs done at home miss up to 50 percent of positive cases, but skilled testers like pharmacists could get that down to just 20 percent.
Pharmacy Guild boss Andrew Gaudin said while the decision was ultimately up to the government, pharmacies would be happy to take on the work.
"[We'd] obviously have to review the capacity," he said.
"But if that was something the government was minded to do and those in the Ministry of Health who give policy advice to government, if they wanted us to look at that we'd certainly welcome that opportunity."
Gaudin said moving the rapid tests to pharmacies would also mean the results got reported - something he estimated happened only about half the time.
Green Cross Health commercial manager health services Gemma Buchanan said pharmacists were already trained to administer RATs, and currently supervised them for unvaccinated travellers and people who needed to go to court.
She said they could do more.
"There's definitely capacity for further rapid antigen testing in pharmacy, especially as Covid vaccinations have eased off over the last month."
Wellington's Wellworks Pharmacies co-owner Richard Young said the most common mistake he saw was people swabbing at the incorrect angle and depth.
"We ask our customers to tilt their head slightly, a few degrees back, and then the swab is more or less going into the nostril two centimetres on a fairly much horizontal level."
College of General Practitioners medical director Dr Bryan Betty said most people could do a RAT at home, but might be less inclined to take a test if they had to go to a pharmacy.
"The inconvenience of having to travel to a pharmacy to get them done would mean potentially that a lot more people weren't doing them," he said.
"That would be the other counterfactual to this, that perhaps our rates of doing RAT tests would drop, which in itself would be a problem."
He said it was hard to put accurate figures on what the current false negative rate was, but people needed to accept there would be incorrect results.
source: https://www.rnz.co.nz/news/national/464867/pharmacists-ready-to-do-more-rats-to-improve-result-accuracy