2 Tamarin monkeys missing from Dallas Zoo have been found, police say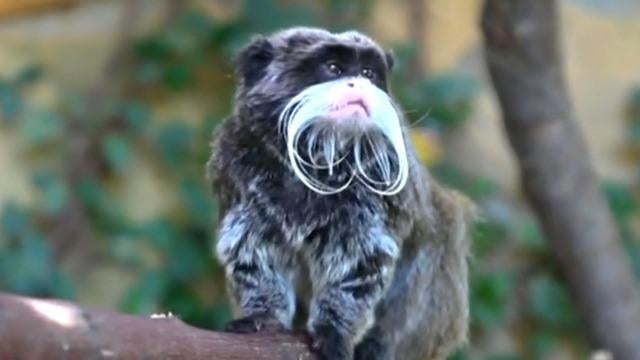 Two tamarin monkeys that have been missing from the Dallas Zoo have been found, Dallas police announced Tuesday.
Thanks to a tip, Dallas police, with the help of the Lancaster Police Department, located the two missing tamarin monkeys a little before 5 p.m. local time in the closet of an empty home in Lancaster, police said. Lancaster is part of the Dallas-Fort Worth metro area. 
"We are thrilled beyond belief to share that our two emperor tamarin monkeys have been found. DPD located the animals early this evening and called our team to come secure and transport the tamarins back to the Zoo. They will be evaluated by our veterinarians this evening," the Dallas Zoo said on their Twitter account.
On Monday morning, zoo officials contacted Dallas police after their animal care team reported a monkey enclosure pen had been cut open and the two monkeys were missing, the latest in a series of incidents at the zoo involving missing or dead animals.
"It was clear the habitat had been intentionally compromised," police said in a statement. "Emperor tamarin monkeys would likely stay close to home — the zoo searched near their habitat and across Zoo grounds, and did not locate them."
Earlier Tuesday, police released a photo of a person of interest in the case. 
Dallas Police are looking for the public's help in identifying the pictured individual. Detectives are looking to speak with the man in regard to the two tamarin monkeys missing from the Dallas Zoo.Anyone with information- call 214-671-4509. pic.twitter.com/VVvvHFAdgJ
Last week, an investigation was launched into the "suspicious" death of a vulture named Pin that was found dead in its enclosure under "unusual circumstances," Dallas police said in a statement to CBS DFW. 
That investigation came a little over a week after a clouded leopard named Nova was believed to have been intentionally let out of her habitat on Jan. 13. Nova escaped through a cut-out hole, forcing the zoo to close and prompting an hours-long search. The leopard was eventually found sleeping in a tree later that evening. 
Dallas police have an ongoing criminal investigation into the incidents. No arrests have been made, the police said.
source: https://www.cbsnews.com/news/2-tamarin-monkeys-missing-dallas-zoo-found-police-say/