4 of the best times to get a private student loan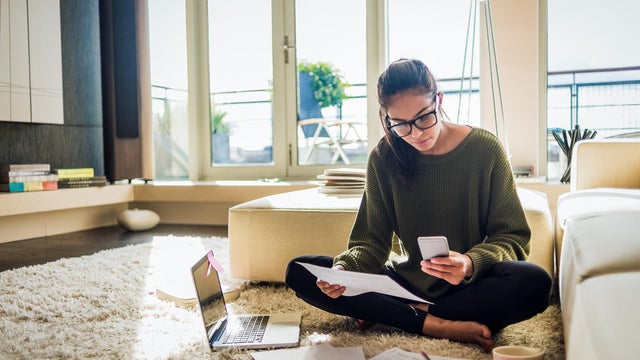 Student loans can be vital for accessing the funds you need to complete your education. While grants or scholarships are ideal and federal student loans can offer unmatched terms and potential forgiveness, private student loans may have a place in your financial plan, too.
However, because of the specifics of this loan type, especially in today's high interest rate environment, it's good to know the details of private student loans and when they can make the most sense as a financing option.
See how much you can borrow by exploring your student loan financing options here now.
These are a few of the best times to consider applying for a private student loan. 
Federal student loans have several potential benefits: they come with fixed interest rates, a number of flexible repayment options, deferrals under certain circumstances and programs like Public Service Loan Forgiveness (PSLF) for eligible borrowers. 
But there's also a big downside: they limit the amount you can borrow. Undergraduate students may borrow between $5,500 and $12,500 each year, while graduate and professional students may borrow up to $20,500 (not including Direct PLUS Loans). For students with higher costs or those attending more expensive schools, this may not cover the full cost of education.
In that case, private student loans could be a necessary resource to access funding. Learn more about your borrowing options by comparing private student loans available to you now.
When it comes to the best time to actually submit your loan application, sooner is always better than later. If you've decided to apply for private student loans, you won't need to meet the same strict deadlines required for FAFSA completion. But leaving yourself plenty of time is still a good idea.
After you've received all the options you have for federal loans, start looking into your private loan options. You can benefit from having plenty of time for troubleshooting any potential questions a lender may have about your application, follow-up information and loan processing.
If you're eligible for federal student loan forgiveness programs like PSLF, Teacher Loan Forgiveness or other discharge situations, you can save a lot of money on your overall repayment. After meeting a certain repayment threshold, you can have your remaining balance forgiven. But these programs don't apply to every borrower. 
If you've reviewed federal forgiveness programs and know you don't qualify, you might want to consider whether you would benefit from a private student loan. This can apply to those considering refinancing, too. 
For example, "Private loans may be a good fit when your student loan balance is less than your income and you are motivated to pay off your loans quickly," says Cecil Staton, CFP, founder and financial planner at Arch Financial Planning. "In this case, you wouldn't benefit from forgiveness programs."
For many student loan borrowers, one of the best times to take on a private student loan is when you can refinance your existing loan to a new, lower rate.
"A lower interest rate can help the borrower repay their loans more quickly and efficiently," says Joseph Schmidt, CFP, founder of Sunrise Personal Finance.
Today's top student loan rates may be as low as 5% to 6% APR. While interest rates are high now, these refinance rates may still be lower than what you qualified for when you initially took out your student loan.
Just remember to consider the full picture of what you could be giving up by switching to a private loan. "Due to these federal benefits, private refinancing is more complex than comparing interest rates between federal and private loans," Staton says. However, if you have a payoff plan that works for your budget and you're able to score good terms, doing so may help you save money in the long run.
Wondering if private student loan financing could be right for you? Consider speaking with a financial expert about your options and begin exploring loans you may qualify for today.
Private student loans can be a good resource for students looking for alternatives to federal funding to cover education costs. Plus, there are certain cases when refinancing to a private student loan can make sense, especially if you're able to score a lower rate and aren't relying on federal forgiveness or repayment programs. 
Just make sure you know all of the pros and cons of choosing a private lender before you apply. Because these loans can have an effect on your finances for decades to come, you'll benefit from doing your research and comparing all the options available to you.
source: https://www.cbsnews.com/news/best-times-to-get-a-private-student-loan/