Industry calls for alcohol manufacture tax rate to be reduced
An expected rise in taxes on alcohol to match inflation will be crippling for manufacturers and importers, an industry group says.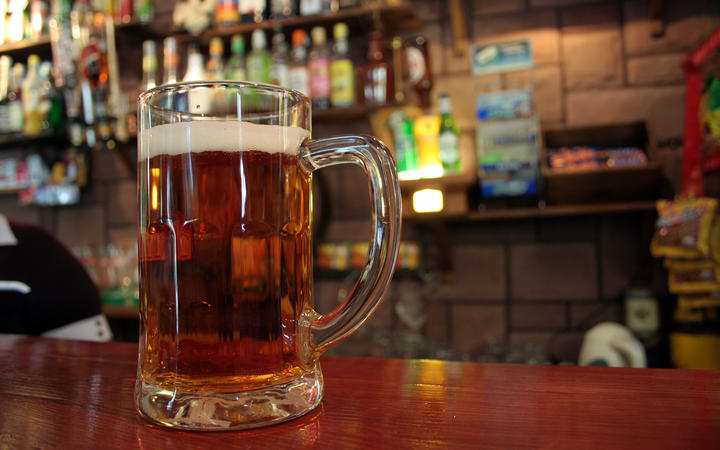 Excise taxes are collected on all imported and manufactured alcohol and are adjusted annually for inflation, which was last week announced to have hit a historic high of 6.9 percent in the year to March.
This means the excise tax rate will go up.
But the Alcohol Beverages Council said the industry already pays a lot to limit alcohol harm, and a huge rise in excise tax would be unmanageable.
Council executive director Bridget MacDonald said an increase would harm the industry.
The pandemic had hit producers and hospitality businesses hard, and they are not in a position to pay for a large increase, she said.
"Consumers will most likely be the ones to foot the $84 million bill for their favourite beer, wine or spirit due to the historic rise in inflation.
"Businesses are already absorbing many increased costs - transport, fuel, cost of goods and services, regulatory and compliance costs, and excise tax.
"Shipping costs have trebled, aluminium has doubled, and minimum wage increases are being passed on through the supply chain."
MacDonald called on the government to consider changing how the tax is calculated.
"It would be great to see this amount perhaps reduced, or just a halt on it for a period of time, while these businesses are in recovery mode, giving them the chance to get ahead, get the cash flow going."
The alcohol industry already makes large social contributions outside the excise tax, MacDonald said.
"The industry also pays the health promotion levy independently, as well as supporting targeted education programmes and support initiatives.
"These are the interventions that are really important for ensuring that New Zealanders are making better decisions around alcohol consumption."
In 2018 Berl economist Ganesh Nana said alcohol harm costs New Zealand about $7.85 billion a year, including in things such as unemployment, the labour market, health costs, court costs and road crashes.
source: https://www.rnz.co.nz/news/national/465816/industry-calls-for-alcohol-manufacture-tax-rate-to-be-reduced