West Auckland tobacco store hit by ram raiding thieves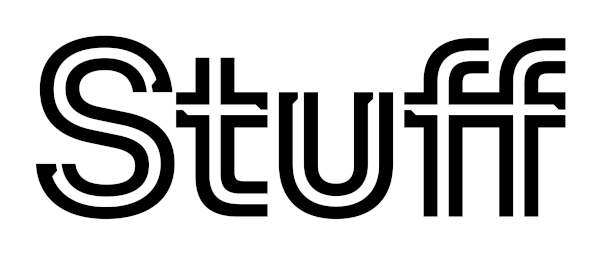 By Sapeer Mayron and Ryan Anderson of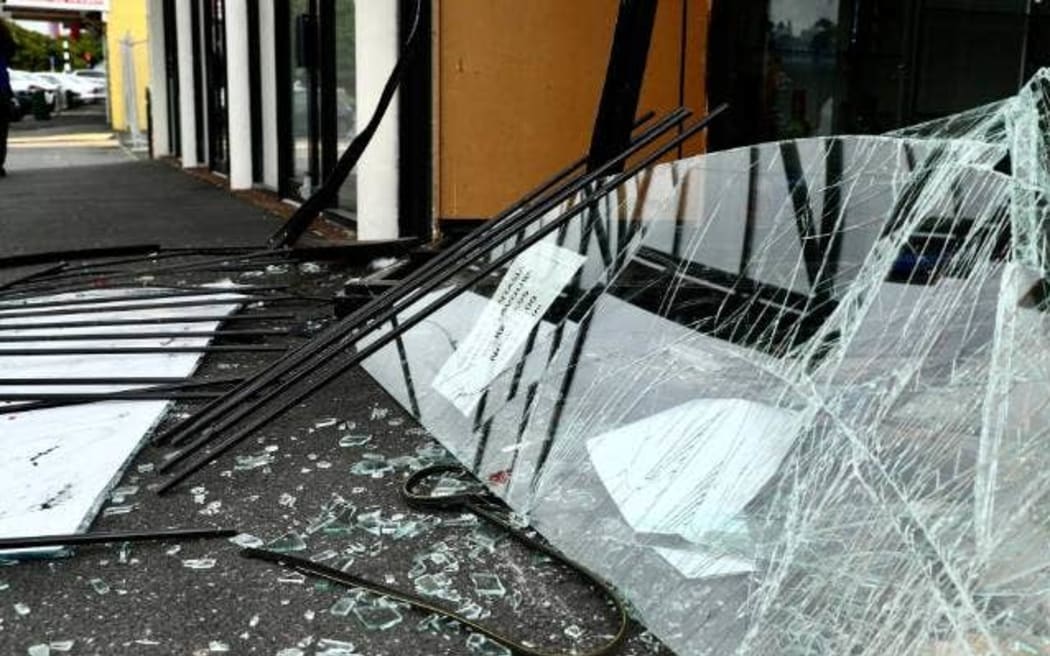 There is no door left after thieves drove a car into this store. Photo: Stuff/ Ryan Anderson
A West Auckland tobacco and vape shop will remain closed after a ram raid and robbery caused thousands of dollars of damage early on Saturday morning.
Wicked Habits on Glenmall Place in Glen Eden was hit around 1:30am.
"The offenders made off with a number of items from the store and left in another stolen vehicle, which was later found dumped in Massey," a police spokesman said.
"Enquiries are ongoing."
Wicked Habits is the last store in a set of shops on Glenmall Place. Its glass front is completely shattered, and the door frames are barely held in place.
Owner Scott Mesarich said police called around 2:30am with the news.
At best, they might have got around $300 worth of products, but they caused thousands of dollars in damage, he told Stuff.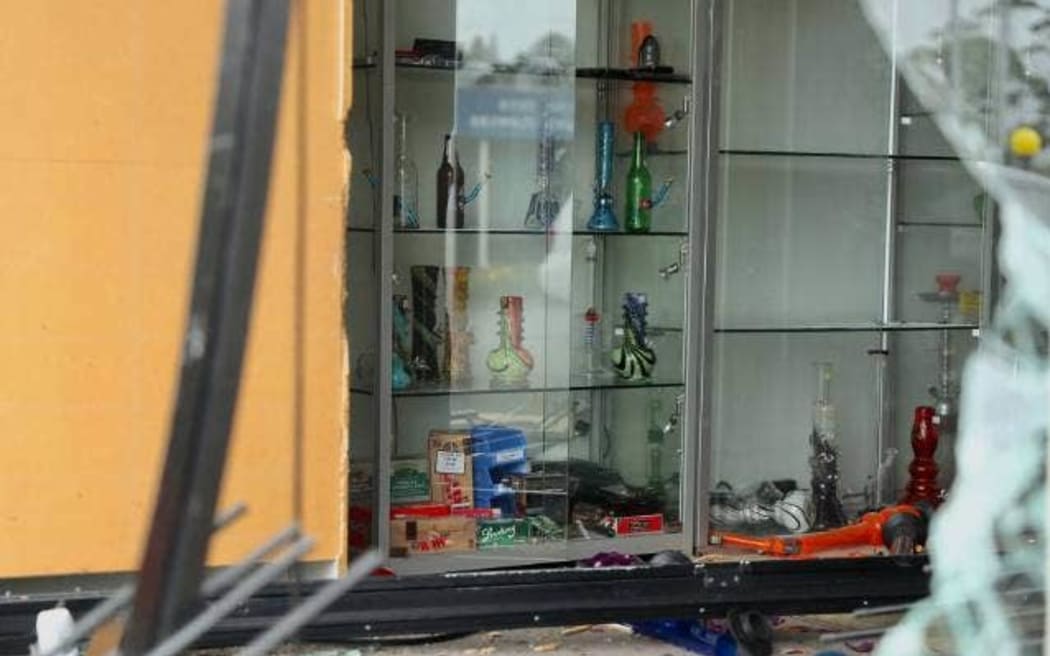 Wicked Habits has been at this location for 13 years. Photo: Stuff/ Ryan Anderson
In the 13 years he had been at Glenmall Place, Mesarich said he had only had one other minor incident.
"Once the fingerprinting is done, the council will board up the front of it … then I'll organise it getting fixed up over the next few days."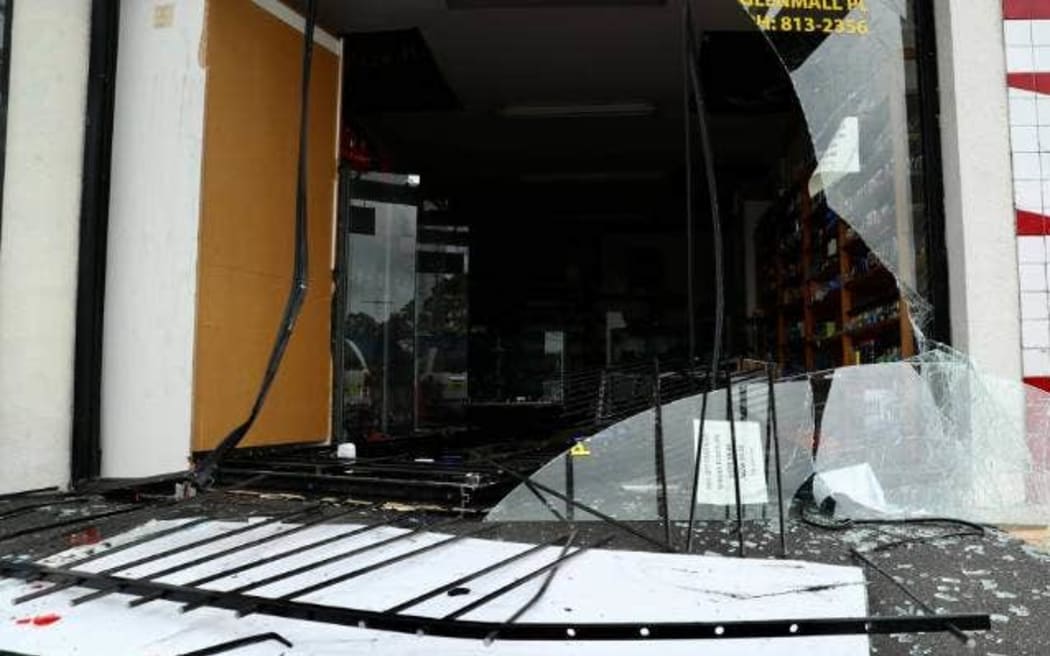 Eventually the council will board up Scott Mesarich's store after it was ram raided. Photo: Stuff/ Ryan Anderson
On the store's website, a notice said that due to the ram raid the store would be closed indefinitely.
"Unfortunately our store is currently closed due to a ram raid in the early hours of Sat, 4 Feb 2023.
"We are unable to provide a re-opening date at this stage but please bookmark this page and check back regularly for updates if you wish to be kept informed."
This story was originally published on Stuff.
source: https://www.rnz.co.nz/news/national/483620/west-auckland-tobacco-store-hit-by-ram-raiding-thieves