Why are so many Cantabrians up in arms about a temporary bike lane?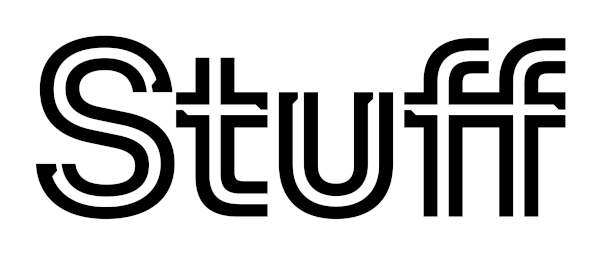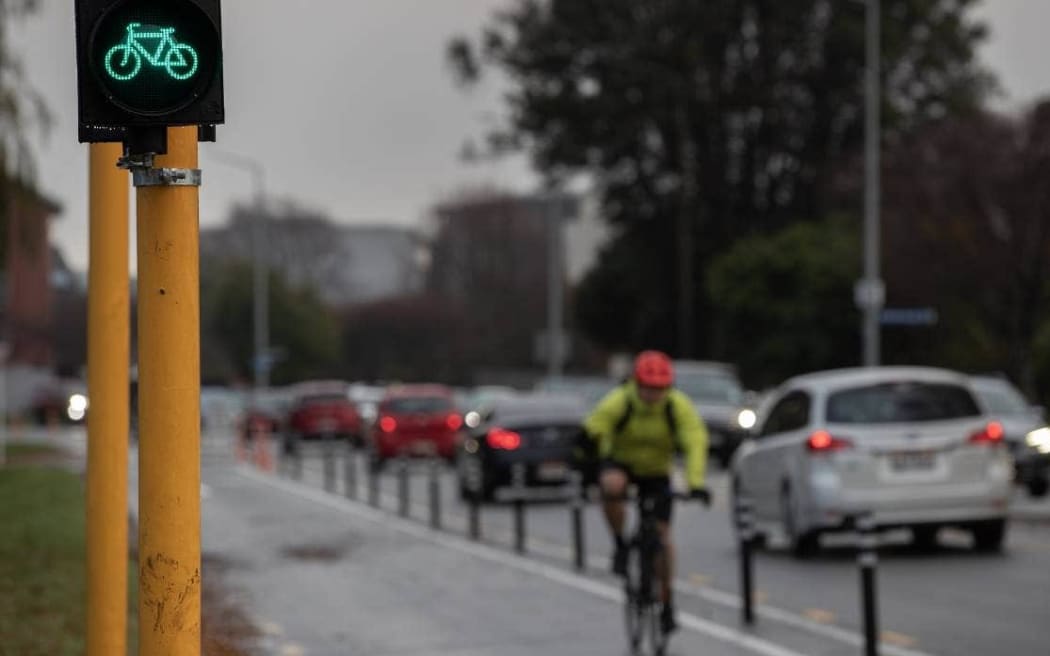 Cyclists and vehicles now share Park Terrace in Christchurch after the temporary bike lanes were installed in May. Photo: STUFF / Peter Meecham
It is the South Island's most controversial cycleway but why are so many Cantabrians up in arms?
Two months ago the Christchurch City Council (CCC) turned one of its northbound car lanes on Park Terrace, along the northwest corner of Hagley Park, into a cycleway under a temporary traffic management plan.
Although the move was within council staff's powers, the decision has divided the city, as reported by The Press.
It has become a lightning rod for people who are concerned about "wokeness" pulling the strings at council and who feel the city is becoming anti-car.
Outrage was triggered by city representatives who felt blindsided by the change and called it "sneaky". Mayor Phil Mauger accused council staff of "running amok".
Others have praised the move, saying it makes the busy route easier and safer for all because cyclists no longer had to weave between pedestrians on a shared path or compete with cars on the road.
A survey of road users published last week showed the extent of how it had captured the public's interest; 4102 people shared their opinions, not including the 180 fraudulent submissions.
Thirty-six people shared their views at the Waipapa Papanui-Innes-Central Community Board meeting on Wednesday, hoping to sway the board for or against the continued existence of the cycleway.
First on the list was prominent property developer Antony Gough who said it felt like the city had been "taken over by cyclists".
He and other detractors said they had not observed the cycleway being well-used since it was installed.
Others went further, referencing conspiracy theories about climate change. One person claimed there was a "silent majority" of people who were opposed to the climate emergency declared by the council in 2019.
Christchurch has been taken over by cyclists, says Antony Gough. The property developer addressed the Waipapa Papanui-Innes-Central Community Board meeting on Wednesday. Photo: STUFF / Kai Schwoerer
Board chairperson Emma Norrish had to scold three speakers who were insulting council staff by accusing them of being "ideological" and "pursuing their own agendas".
Supporters of the cycleway included Christopher Webster, who described it as a "triumph of innovative thinking by our council engineers".
Rosie Fyfe said when she started working in the CBD in 2020 only one person in the office commuted by bike.
She said due to cycleway infrastructure improvements over the years - which made people feel safer - all but one of her employees cycled to and from work, including a man in his 60s.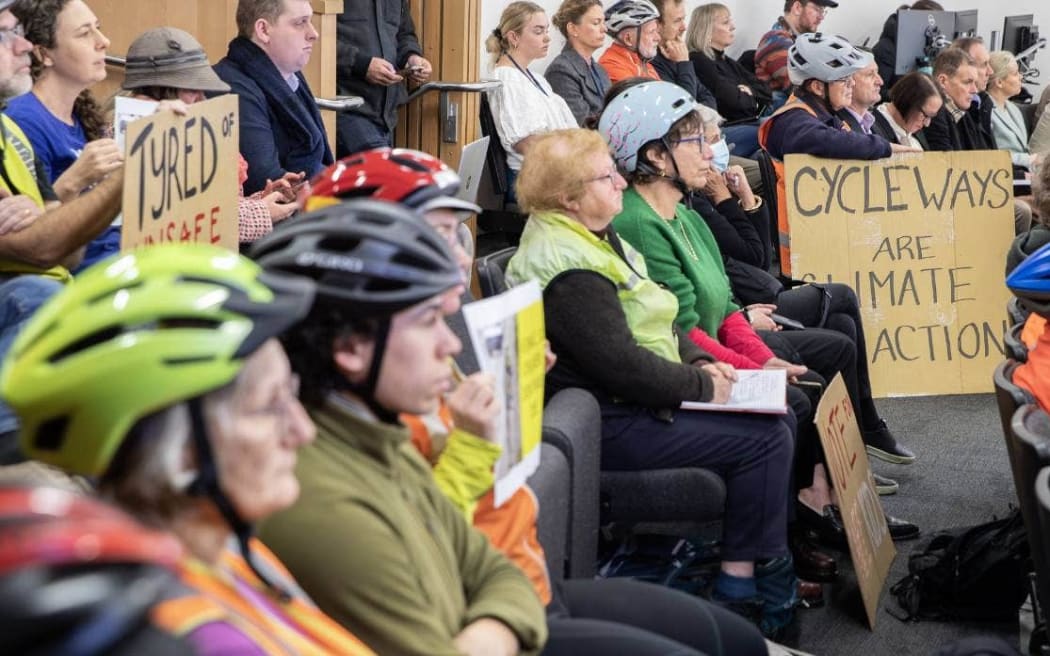 Cycling advocates gathered at the Christchurch City Council chambers when the issue was discussed in June. Photo: STUFF / Peter Meecham
Ahead of the meeting, board deputy chairperson Simon Britten said the wellbeing of council staff was on his mind.
More than 100 abusive comments directed at staff were identified in an analysis of the Park Terrace survey results, released on Friday.
"Nobody puts their hand up to do a job to take a torrent of abuse," he said.
This story was originally published by Stuff.
source: https://www.rnz.co.nz/news/national/493662/why-are-so-many-cantabrians-up-in-arms-about-a-temporary-bike-lane