Ukrainian forces advance in south, hold 'initiative,' says Zelensky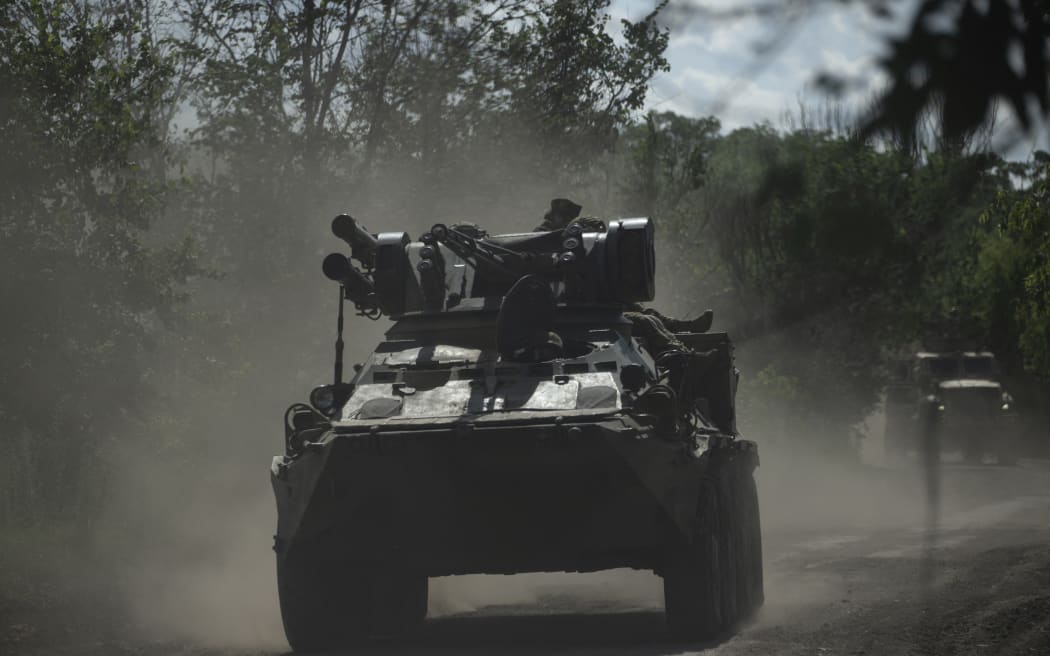 Ukrainian servicemen ride on armoured personnel carriers (APC) on a road toward Bakhmut, Donetsk region, on 1 July. Photo: AFP / Genya Savilov
Ukrainian troops pressed on with their campaign to recapture Russian-held areas in the southeast as President Volodymyr Zelensky said in broadcast comments that his country's forces had "taken the initiative" after an earlier slowdown.
Giving an early update on Monday from around the frontlines, the Ukrainian military said its troops have so far retaken 169 square kilometres on the southern front and 24 sqkm around the eastern city of Bakhmut since its counteroffensive began last month.
Russian accounts said heavy fighting gripped areas outside Bakhmut, the city captured by Russian mercenary Wagner forces in May after a months-long siege. Pro-Moscow Chechen leader Ramzan Kadyrov said one of his units was deployed in the area.
Equipped with increasingly sophisticated Western weaponry after more than 500 days of war, Ukraine has launched an anticipated counteroffensive focusing so far on capturing a cluster of villages in the southeast. Its forces have also been trying to retake areas around Bakhmut.
Ukraine's deputy defence minister, Hanna Maliar, writing on the Telegram messaging app, said that heavy fighting raged in two areas of the southeast.
"We are consolidating our gains in those areas," she wrote.
Russian troops, she said, were defending Bakhmut, while Ukrainian forces had registered "a certain advance" on the city's southern flank.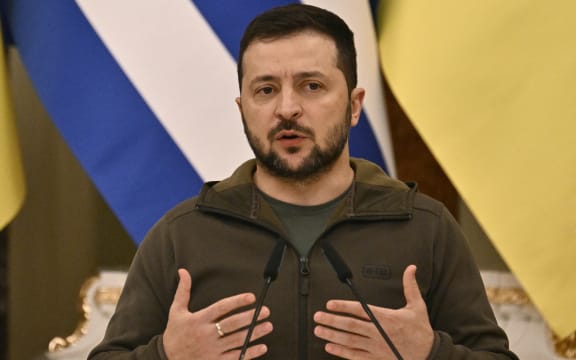 President Volodymyr Zelensky. Photo: AFP
Zelensky was interviewed on US television network ABC ahead of this week's NATO summit in Lithuania, where Kyiv hopes to receive firm indications about both future membership in the Western defence alliance and guarantees for its security.
Zelensky acknowledged that advances were slower than what he and his generals wanted, but said Ukrainian forces held the initiative.
"All of us, we want to do it faster because every day means new losses of Ukrainians. We are advancing. We are not stuck," he said, noting that the military had overcome a "kind of stagnation" in previous months.
"We would all love to see the counteroffensive accomplished in a shorter period of time. But there is reality. Today, the initiative is on our side."
Much attention in recent days has focused on the village of Klishchiivka, lying on heights to the south of Bakhmut.
Chechen leader Kadyrov, writing on Telegram, said his "Akhmat" unit was "in the difficult Bakhmut sector". He posted a video of a commander atop an armoured vehicle near Klishchiivka.
Russian reports in recent days had suggested that Kadyrov, whose forces have been active since the beginning of the Russian invasion, was ill or injured or "on holiday".
Reuters could not independently verify the reports on Kadyrov or the battlefield situation.
Russia's Defence Ministry said its forces had repelled Ukrainian advances near Bakhmut, with fighting made difficult "not only by the daily intensity of fire and battle, but also by topography. The line of contact runs between two hills".
Ukrainian military analyst Denys Popovych said Ukrainian forces had taken "important positions near Klishchiivka".
"This will allow for artillery control of Klishchiivka itself and of parts of Bakhmut and supply routes," he told Ukraine's NV Radio.
"Just as Wagner surrounded the city, so will we."
- Reuters
source: https://www.rnz.co.nz/news/world/493508/ukrainian-forces-advance-in-south-hold-initiative-says-zelensky