Phoenix won't back down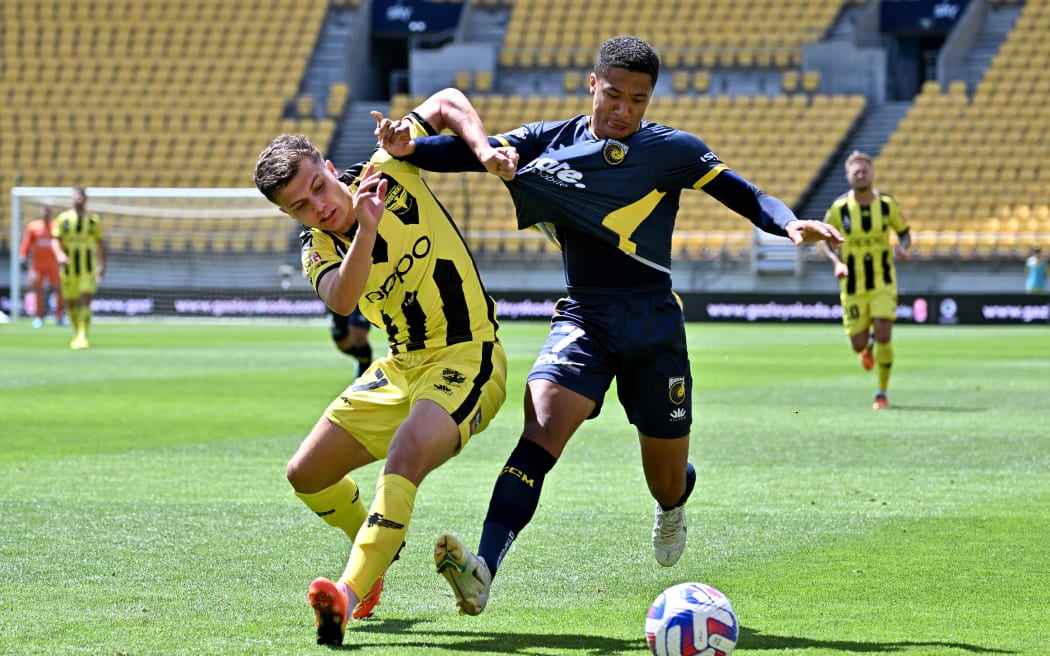 Samuel Silvera of the Mariners and Callan Elliot of the Phoenix compete for the ball during the A-League Photo: Masanori Udagawa
Wellington Phoenix goalkeeper Oli Sail has issued a warning for any A-League teams who want to go toe-to-toe with his teammates.
Sail is vowing the team won't back down after a heated incident against the Central Coast Mariners last weekend.
The goalkeeper was at the centre of a brawl after the final whistle in the 2-1 win over the Mariners, which was the latest in a string of such situations for the Wellington side.
However, Sail insists it isn't an issue the Phoenix need to stamp out.
"If the instances where there was no provocation and we were stepping out of line and it was getting to the point where we were winning games and it was arrogance or taunting or anything like that then I'd have an issue with it.
"I don't think it's something we need to address, if it's creating a reputation that no-one wants to come here and play us because we are a scary bunch that's fine by me."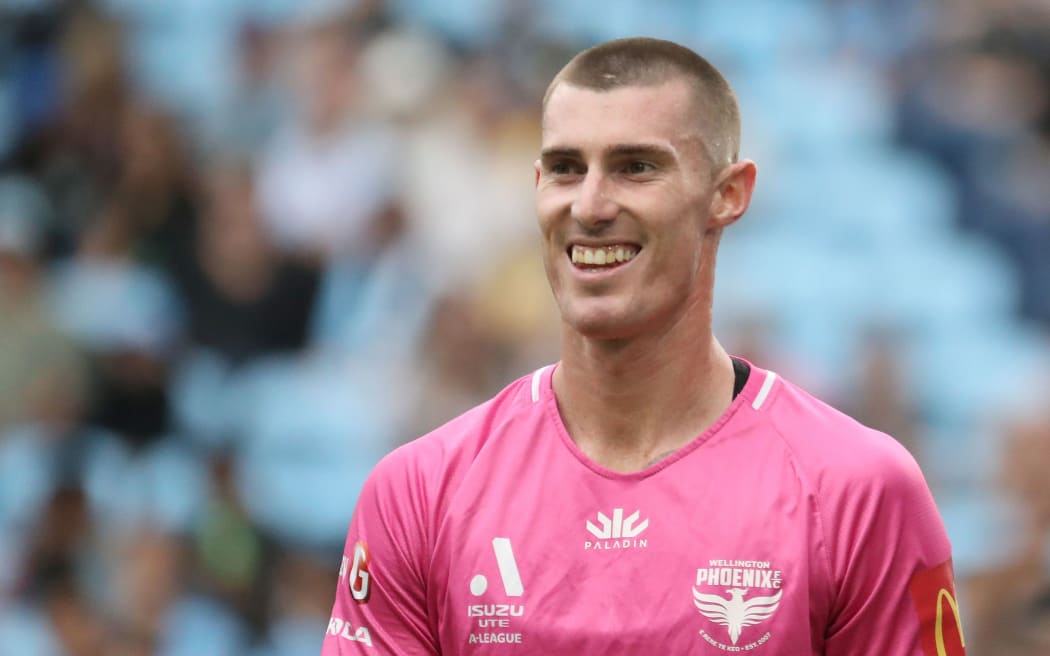 Phoenix goalkeeper Oli Sail Photo: PHOTOSPORT
Sail said there was good reason he "saw red" at the start of the team's latest scuffle.
Players and staff from both teams had to be separated after the game in Wellington.
"I wasn't too happy with the extra attention that their central defender gave me post the final whistle so I saw red a little bit and the tempers flared but I was sensible enough to keep my hands down and keep the red cards in the referee's pocket."
Phoenix coach Ufuk Talay isn't concerned about his team's behaviour but is wary of his own.
"At the end of the day boys will be boys.
"They need to recognise when there is conflict which one to chase and which one not to chase up and both occasions I don't think we needed to do that, especially in the Central Coast game.
"It happens. It's the desire and passion to be successful. Do we take it a step to far at times? Maybe yes, but at the end of the day it's all handbags."
That desire and passion also has Talay one yellow card away from a suspension.
"Maybe too much fire in the belly at times but its something that I'm aware of.
"At the end of the day I am who I am [and] I'm not going to change who I am. Maybe [I need] a bit more awareness of those moments where I do get frustrated. It's not meant in a bad way."
The Phoenix play Perth Glory in Palmerston North on Saturday without central defender Clayton Lewis.
The All Whites midfielder will be side-lined for the foreseeable future after scans confirmed he fractured his left patella in the first half of the win over the Central Coast Mariners.
Lewis has featured in all 13 of the Phoenix's matches so far this season, starting the past 12 after coming off the bench in the season-opener against Adelaide United.
"To be honest gutted for him. I thought he was getting into some good form. He created that partnership again with Alex [Rufer] in the midfield," Talay said.
"The timeframe is unknown. We'll see how that fracture heals. It could be eight weeks, 10 weeks, 12 weeks."
Talay believed he had the "cattle" to replace Lewis at the base of the Nix midfield, with Steven Ugarkovic and Nicholas Pennington vying to start alongside Rufer.
"I believe we have the best four sixes in the competition to be honest.
"In these circumstances where bad things happen opportunities arise for other players to step in and its up to Stevie and Nicho to step in and to a job."
Lewis has joined experienced defender Scott Wootton (calf) on the side-lines, leaving Talay with just 18 fit first-team squad members to pick from and looking at options in the transfer window.
Inform striker Oscar Zawada, who's scored five goals in his past six matches, was nursing a quad injury earlier in the week, but has been cleared to play Perth.
It is the Phoenix's second match in Palmerston North and first since December 2009.
The Nix can jump up to second on the ladder with a win over the Glory, but Talay isn't getting carried away.
"Yes, we want to finish as high as we possibly can, but the goal is to make the top six."
source: https://www.rnz.co.nz/news/sport/483205/phoenix-won-t-back-down