National opposing live animal export ban at select committee
Parliament's Primary Production Select Committee is split on whether live animal exports by sea should be banned.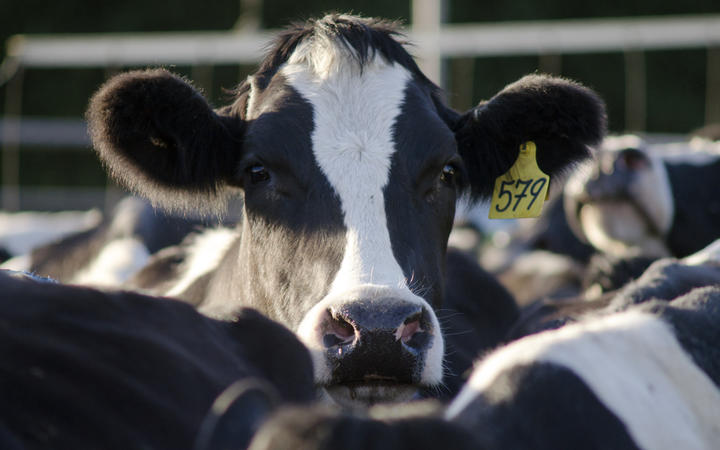 New Zealand dairy cow. (file photo) Photo: 123rf
Last year the government announced it would ban live exports by sea with a two year phase out period - following a review of the practice.
Live exports were also highlighted when Gulf Livestock One, with 43 crew members and nearly 6000 cattle, capsized in the South China Sea after leaving New Zealand in 2020.
Following the government's announcement, the Animal Welfare Amendment Bill was introduced and has been going through the select committee process where over 600 submissions have been considered.
The committee made up of three Labour Party MPs, three National MPs and ACT's Mark Cameron has just released its final report on the bill.
It shows votes were tied and the committee was unable to agree on whether the bill should be passed.
National spokesperson for animal welfare and committee member Nicola Grigg said the government used its casting vote at the select committee.
"Then of course being a majority government, the minister I imagine will be keen to pass it into law as soon as he can."
Grigg said National did not support the ban after sitting through all of the submissions.
"National acknowledges the lives lost in the sinking of the Gulf Livestock 1 and expresses its deepest sympathies to the families impacted. However, this was a tragic maritime disaster and this response is as disproportionate as it is ideological," Grigg said.
"The MPI report states 'given the government has made clear its commitment to the ban being in place by 30 April 2023, the recommendations in this report are intended to give effect to this decision ... the Bill should progress as it was presented to the House at the First Reading'.
"This makes an absolute mockery of the select committee process and, indeed, an inquiry."
She believed changes could be made to live exports, lifting the standard and allowing them to continue.
"Many industry submissions made the point that this is an unregulated industry and said that rather than an outright ban on live exports the government should legislate for a 'gold standard' programme that would set standards like built-for-purpose ships with feed, water and air conditioning systems, as well as maximum stocking densities, vet and stock handler training, better reporting, exporter licensing and an importer quality assurance programme.
"Certainly, we have heard evidence of substandard practices that no fair-minded New Zealander would accept, but a licensing regime like this would ensure New Zealand exporters adopt the highest animal welfare standards in the world."
The Animal Welfare Amendment Bill will now go through its second reading before going to the committee of the whole house.
source: https://www.rnz.co.nz/news/country/465504/national-opposing-live-animal-export-ban-at-select-committee