'We created a wraparound awhi of them' - Aunties mentor Pacific midwives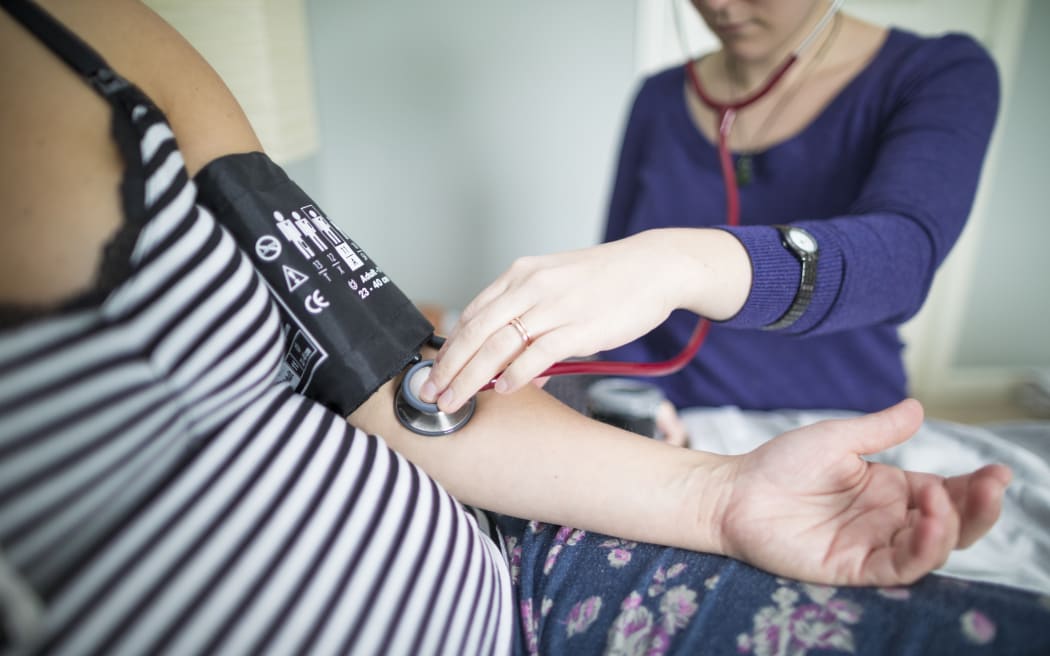 File image. Photo: Getty Images
It may take a village to raise a child - but it needs a whole lot of "aunties" to grow a new generation of midwives.
Tapu Ora - Pasifika Midwifery National workforce co-ordinator, Ngatepaeru Marsters, said "wraparound awhi" (support) was key to keeping students on track through the gruelling years of training.
The nationwide strategy follows a voluntary outreach called the Aunties Initiative that started in 2010, pairing Pacific student "nieces" with registered midwives mentors called "aunties".
"A lot of us have done it because we could see the Pacific students weren't graduating. So we said 'What do we need to do?' So we created a wraparound awhi of them, and we called ourselves 'The Aunties'."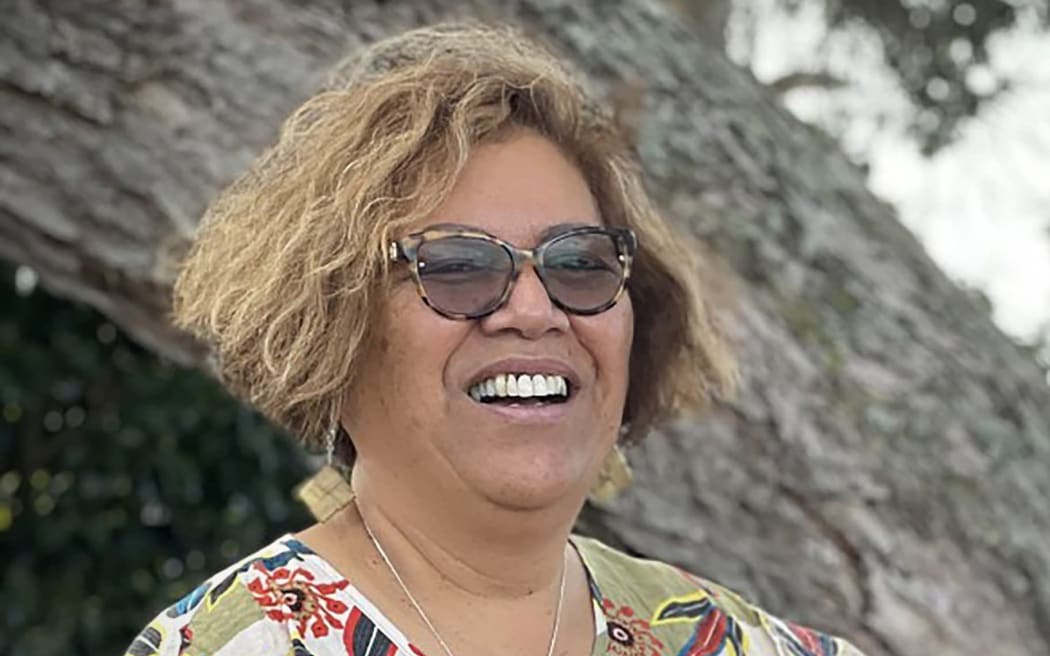 Ngatepaeru Marsters. Photo: Supplied / AUT
Retention for third-year Pacific students at AUT was now 92 percent - up from fewer than 50 percent a decade ago, she said.
That compares with a more than 40 percent drop-out rate for midwifery students nationally.
Te Whatu Ora this week admitted the number of midwifery training places needed to triple for the next four years to fix the 40 percent workforce shortage, which is even higher for Māori and Pasifika.
Marsters said Tapu Ora offered Pacific students academic mentoring and support, and there was also some limited financial support, including hardship grants.
One fourth-year student, who RNZ has agreed not to name, said financial pressure had forced many to abandon their studies, or at least put them on hold.
"Lots of Pasifka women who start midwifery often don't start as a single woman, they start with three or four kids, some even have seven kids.
"So you can imagine it would be really hard to manage the financial burden of that, or even find someone to look after your kids when you've got on-call placement."
Covid-19 had put extra strain on students to complete the 2400 hours needed to qualify, because they were not allowed in hospitals at the height of pandemic, she said.
"I know a lot of people, including myself, are still trying to catch up. And we have had to quit part-time jobs because we don't have the time. We still have to buy our own uniforms, pay for parking, petrol, everything.
"Being paid for some of those clinical placements, an 'earn as you learn' model like for apprentices, would be a really big help."
Midwifery is a four-year degree that was shoehorned into a three-year timeframe in 2009 by the Midwifery Council, with the intention of producing more graduates more quickly.
Massey University pulled out at that point, saying the three-year timeframe would compromise student welfare, and research requirements.
The Midwifery Council told RNZ it did not "dictate" the delivery time of the programmes, which were "defined by the individual schools".
As of this year, only Otago Polytechnic and the Ara Institute of Canterbury are sticking with the three-year degree.
Auckland University of Technology, Waikato Institute of Technology and Victoria University all have four-year degrees.
The current midwifery degree is 480 points, 4800 hours, which equates to a four-year degree. The relevant section from the standards states:
3.4. The programme is a 480 point/credit (4800 hour) degree. A minimum of 50% or 2400 hours is clinical practice and at least 40% or 1920 hours is theory. At least 80% of the final year of the programme must be midwifery clinical practice.
Marsters said AUT ran the three- and four-year degree programmes side-by-side for a couple of years, but moved to four years for everyone from this year.
Cramming the course into three years backfired in its intention of producing graduates more quickly, she said.
"It was brutal, I don't think I could have done it. It didn't do our numbers any good, when you've got all the other complexities as well.
"Some said 'actually, I really want to catch my breath and have some whānau time as well'. So we went to the four years."
It had also relieved pressure on the teaching staff, she said.
Te Pūkenga spokesperson Dr Megan Gibbons said its three "Business Divisions" (Otago Polytech, Ara and Wintec) would continue to deliver their existing programmes until a unified programme was developed and approved.
source: https://www.rnz.co.nz/news/national/493446/we-created-a-wraparound-awhi-of-them-aunties-mentor-pacific-midwives