'We are here as a township' - Bluff reacts to teens' deaths
Locals in Bluff are rallying round the families who lost their teenagers in a fatal collision between a ute and concrete truck on Friday.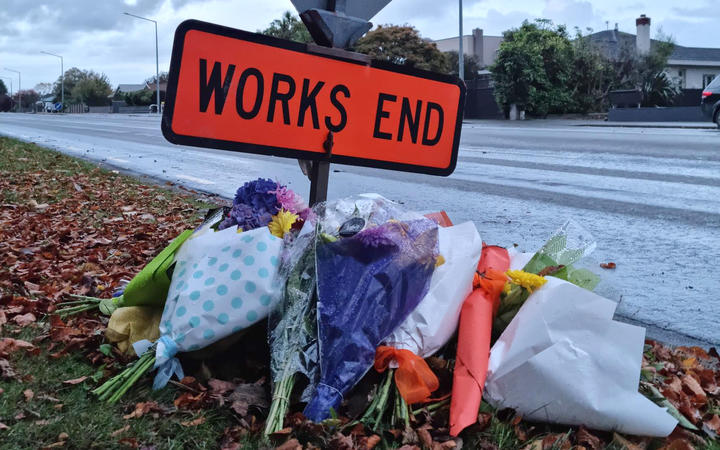 Flowers have flowed in to the scene in Invercargill today where four teenagers died Friday. Photo: RNZ / Niva Chittock
Sixteen-year-olds Konnor Steele, Indaka Rouse and Kyah Kennedy from Bluff and 17-year-old O Maruhuatau Otuwhare Tawhai from Invercargill died in the crash in Invercargill.
Support for the victims and their families was widespread on social media, with Givealittle pages set up for some of them drawing donations.
The crash happened on Queens Drive just before 4pm on Friday, when the Ford Ranger ute the teenagers were travelling in collided with the concrete truck.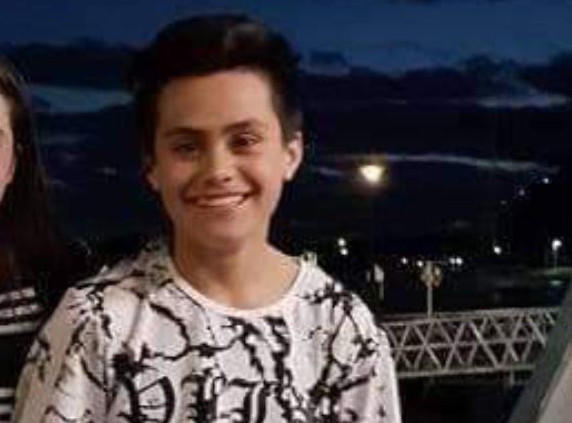 Indaka Rouse was one of the four victims. Photo: Supplied/ GiveALittle
Diane, who owns The Galley Takeaways in Bluff, said the small community is very close and there aren't many tragedies like this.
"I know that the community will be cooking up a storm at our local marae.
"They will be embracing each other, they will be hugging each other right now. They will be immensely supportive."
Diane said it is hard to process the deaths of three young men just beginning their lives and the Bluff community will do all it can to help the families get through.
"It's very important as young members of a community that we are aware and can support them.
"As a small business owner, I employ young people here, they are all feeling this as well, but we are here as a township to help and support.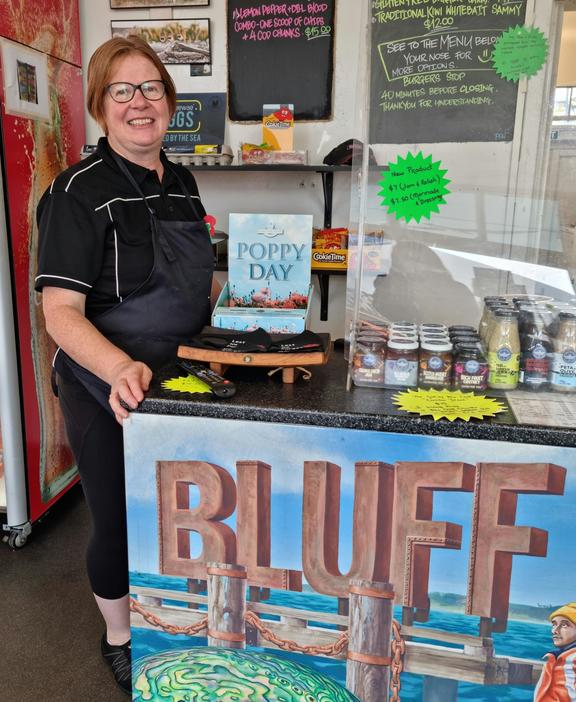 Diane, owner of The Galley Takeaways in Bluff. Photo: RNZ / Niva Chittock
Diane said the tragedy has rocked the tight-knit township and everyone is supporting each other.
"It's very hard in a small community where things like this don't usually happen, down here in the small community Bluff.
"But fortunately, as a community, we will rally around and help and support the extended families, the school, the victims support, and local police force."
Police say their investigation into the tragedy is continuing.
source: https://www.rnz.co.nz/news/national/465836/we-are-here-as-a-township-bluff-reacts-to-teens-deaths