Kiwifruit growers demand explanation over lack of pay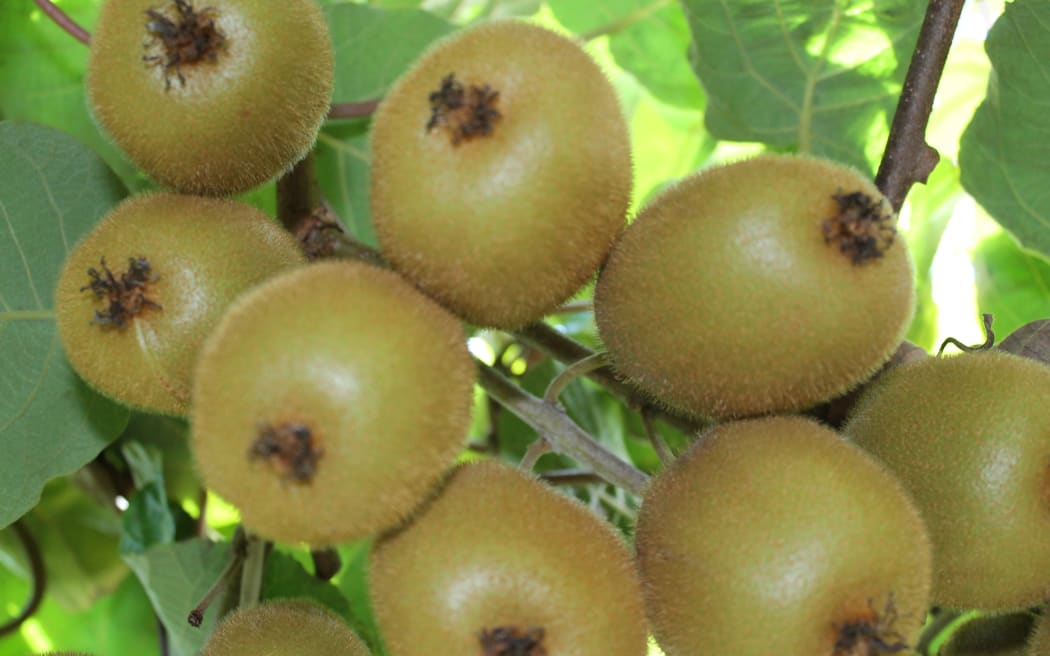 Grower organisation NZKGI said the Zespri announcement was very surprising. Photo: RNZ/Carol Stiles
The organisation representing kiwifruit growers is asking Zespri for an explanation after growers were told they wouldn't receive progress payments next month.
Last week, Zespri chief executive Dan Mathieson told growers fruit quality issues were worse than previously thought, meaning they were being sold for less in overseas markets.
Due to these problems, Zespri planned to downgrade its payments to green kiwifruit growers - likely by more than 60c per tray for Green and 50c for Green Organic growers, although that was still subject to finalisation.
Grower organisation NZKGI said the Zespri announcement was very surprising.
Chief executive Colin Bond said fruit loss for last season's fruit is now at 20 percent, up from the 7 percent previously forecast, an increase of 186 percent.
"Repacking is also up 300 percent - as are quality claims - on 2022, furthermore, our important Japan market has been undersupplied by more than a million trays and has experienced poorer fruit quality than forecast. The situation is unacceptable."
Bond said growers are suffering heavily, and the latest blow is untenable.
"NZKGI will be writing formally to Zespri with the request to deliver us an explanation about how things in the industry could go so wrong. We need to understand the detail behind Zespri's announcement to ascertain why we aren't getting our fruit to market in the great condition that we are used to.
"No one is taking this situation lightly. It is a very tough time for everyone. Make sure that you check in on those around you, be it family, friends, employees and neighbours.
"The Rural Support Trust is if you need someone to talk to, be it financial advice or otherwise."
source: https://www.rnz.co.nz/news/business/483147/kiwifruit-growers-demand-explanation-over-lack-of-pay