Auckland flooding: Appeal for vacant properties as displaced families seek accommodation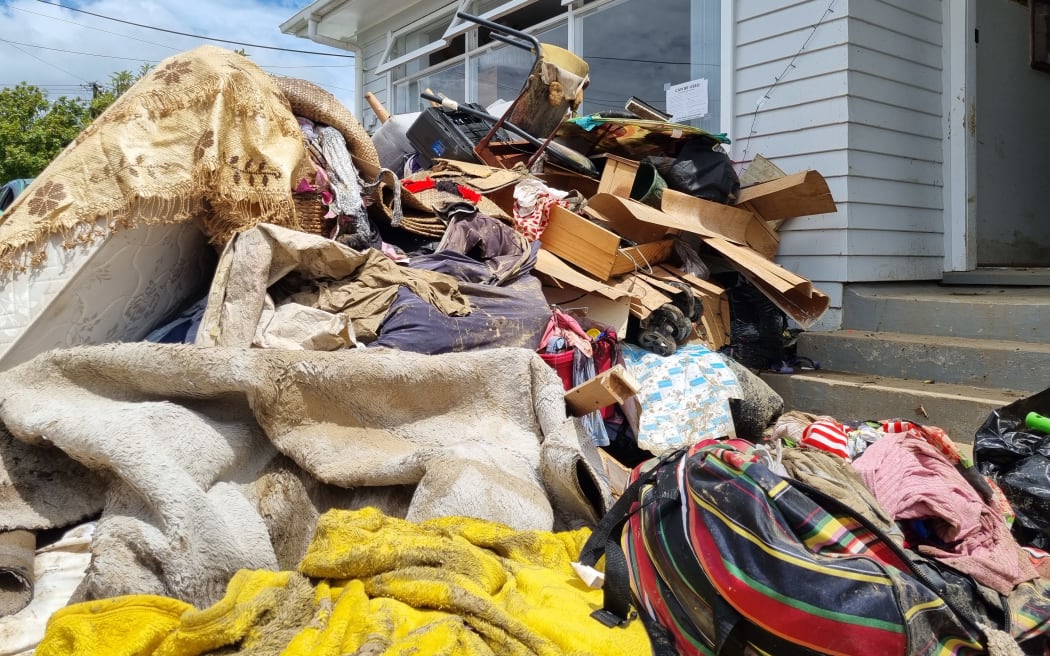 Vasiti Pele and her husband Siosaia's sodden belongings piled outside their West Auckland home after their house flooded. Photo: RNZ / Soumya Bhamidipati
At the end of a cul-de-sac in West Auckland's Te Atatū South, Vasiti Pele and her husband Siosaia survey the sodden belongings piled outside their home.
They were uninsured and are desperately trying to see if precious keepsakes can be saved - everything from photographs, family heirlooms brought over from Tonga, and their wedding garments.
Inside, the house is slick with mud, from Friday's flooding. In the short time it took Vasiti to gather her children after seeing water lapping at the front door, the floods had risen to waist-high.
But while the water may have receded, the challenges facing affected families have not gone away.
The Peles are among many who are now looking for a new home.
"We are not alone in this situation," Vasiti said.
"I'm pretty sure the majority of the families out here West and some in South Auckland are dealing with the same situation and it's really hard to find a place."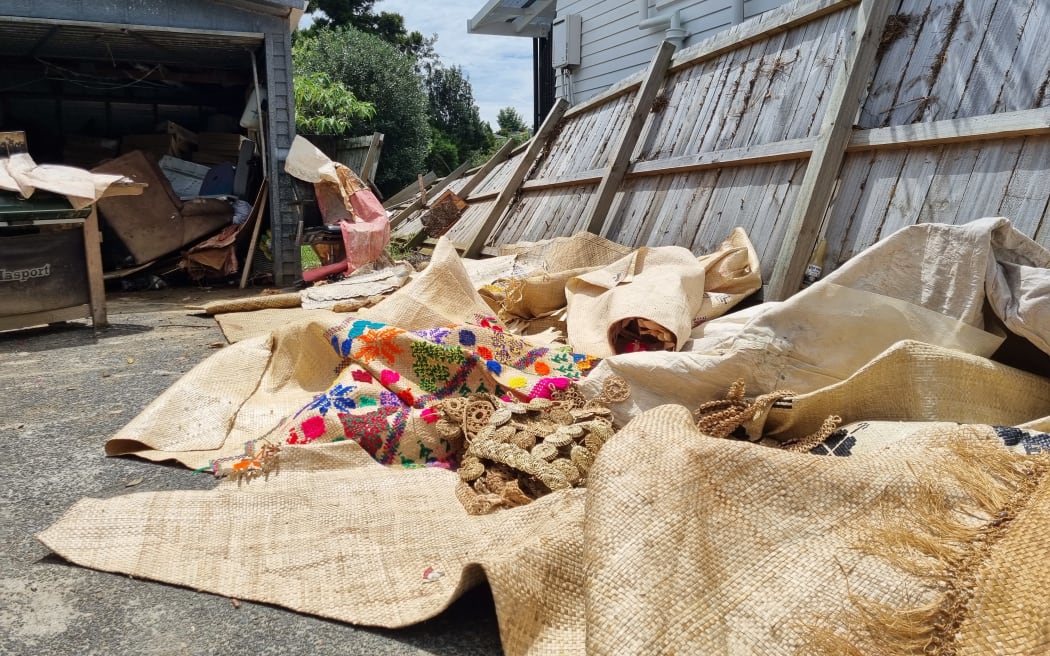 Vasiti Pele and her husband Siosaia's sodden belongings piled outside their West Auckland home after their house flooded. Photo: RNZ / Soumya Bhamidipati
Over at the Māngere Evacuation Centre, The Fono family care services team leader Tima Hunt said the provider was seeing hundreds of families in need of help each day. For now, it was mostly about meeting immediate needs.
"Food, clothing, clean-up - clean-up is a massive thing," she said.
"People are worried about who's going to be doing the clean-up, when are they going to get skip bins ... that sort of stuff, is there accommodation that they can move to."
Where to live is now a huge uncertainty for many of those affected.
So far, 196 of the city's flood-damaged houses have been red-stickered and 971 yellow-stickered, but hundreds more are yet to be assessed.
Data from Auckland's Emergency Management show the Albany and Albert/Eden wards are the worst affected, with more than 300 red and yellow stickers.
With rentals making up a third of all homes in Auckland, Real Estate Institute boss Jen Baird is appealing to people who may have empty properties, like Airbnbs, to make them available in the short term.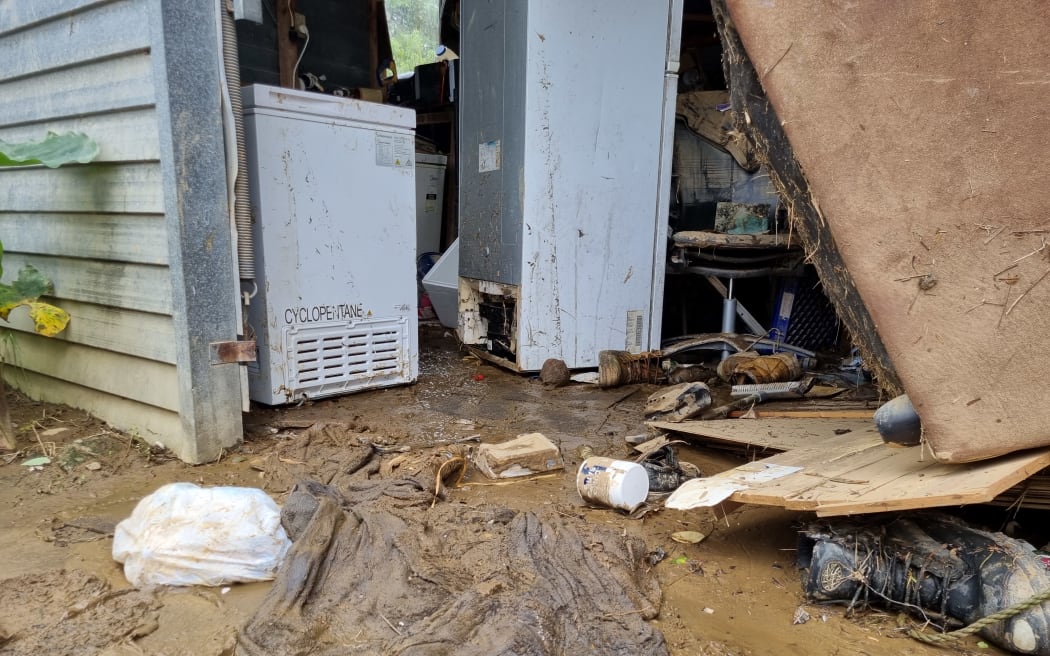 Vasiti Pele and her husband Siosaia's house in West Auckland was waist-high with flood water before they knew it. Photo: RNZ / Soumya Bhamidipati
Property managers were teaming up across companies and sharing lists of vacant properties to rehouse tenants, she said.
"I think it's really important for tenants to be flexible, it's unlikely that you're going to get something that's exactly the same as what you've moved out of."
While families might be able to find a new home, other things are less easily replaced. Back in Te Atatu South, six-year-old Mia asks her mum if she is okay.
Mia, the Pele couple's oldest child, was carried through the floods last Friday by a neighbour.
"It was scary," she said, adding it was "sad" to see the family's ruined belongings stacked outside what had been their home, less than a week ago.
The thing she was most sad to have lost? "My teddy bear ... Nola."
source: https://www.rnz.co.nz/news/national/483531/auckland-flooding-appeal-for-vacant-properties-as-displaced-families-seek-accommodation