Mody Maor: 'These guys are tough'
Breakers coach Mody Maor has reminded his squad that the next game is always the most important one.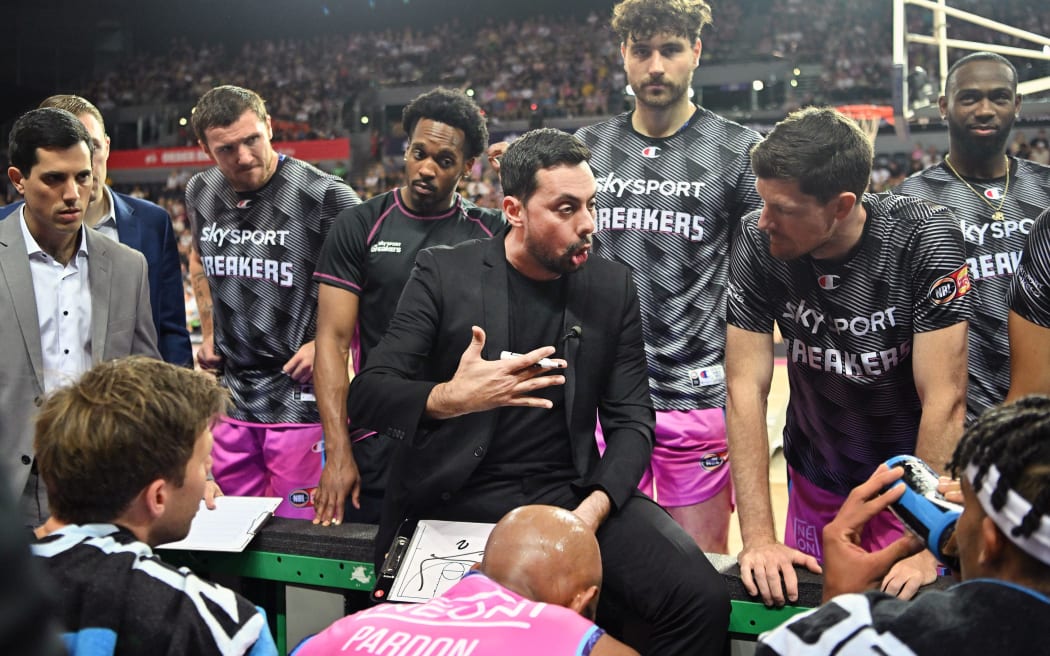 Maor talks to his team Photo: PHOTOSPORT
The Breakers have two regular NBL season games left and can clinch an automatic semi-final spot if they win both.
The team made an early exit from Auckland to avoid any possible travel disruptions because of the weather.
They flew to Queenstown on Tuesday and will fly to Australia today ahead of Thursday night's game at Illawarra.
They then take on the Bullets in Brisbane on Saturday in their final regular season game.
So for Maor and the players their destiny is in their own hands.
"We've worked very hard to be in this situation," said Maor at their last training session in Auckland.
"This is a goal we set for ourselves on the first day of preseason.
"As an athlete this is what you want, your destiny in your own hands, so it's on us to go out there and perform and we welcome the challenge."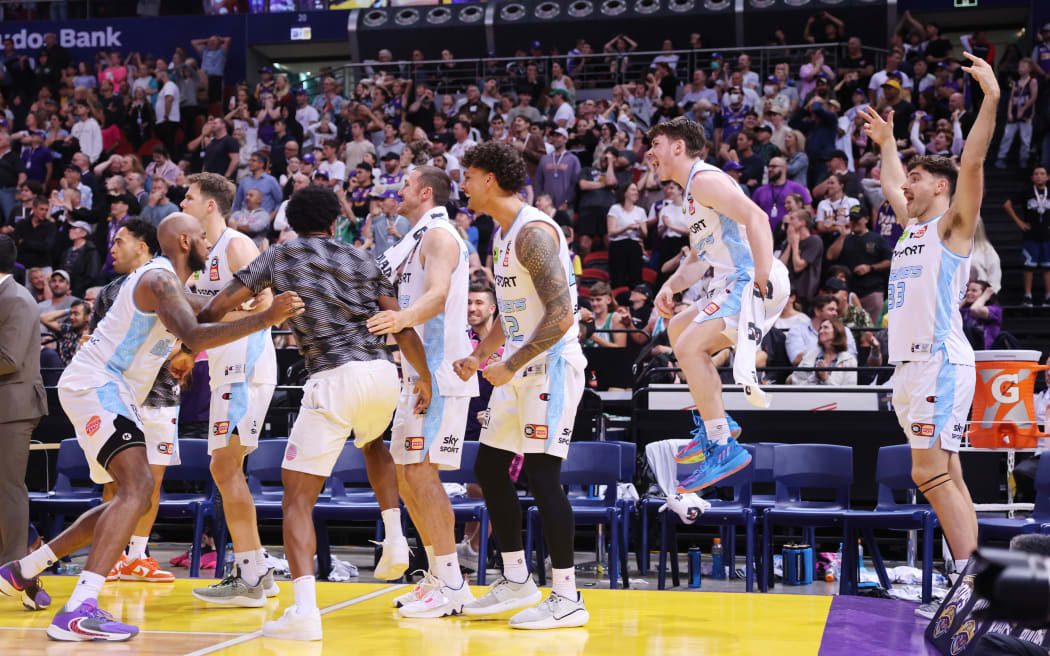 Breakers bench celebrate a win Photo: PHOTOSPORT
While the Breakers have secured the number three seed, they can overtake Cairns for second spot.
However Maor says they can't afford to look too far ahead.
"The only thing in a player and coaches life, is the next possession, all the rest is noise.
"That's one hundred percent how we need to address this... it's not about winning two, it's about winning the next."
They were beaten by the bottom placed Illawarra Hawks the last time they met, but Maor is confident his side is focussed on what is required now.
"These guys have proven to me over the season that they have a good understanding of what's important and what's not.
Interestingly the Breakers have a better away record than at home.
They're 7-7 at home and 9-3 on the road.
"I think we're a good team in general, it doesn't matter if we're away or home, these guys are tough."
source: https://www.rnz.co.nz/news/sport/483420/mody-maor-these-guys-are-tough