Need an apartment? Prepare to fight it out with many other renters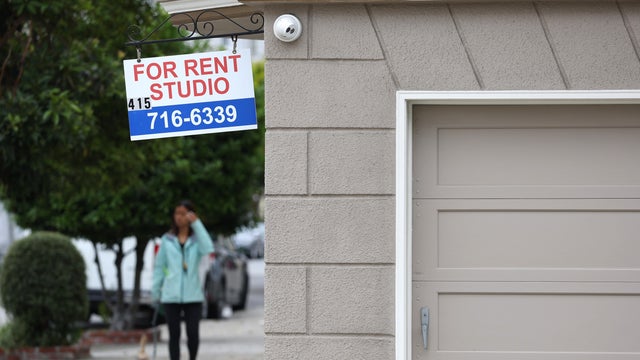 If you're looking for a place to rent, prepare to duke it out with eight other people, and as many as 23 in the most competitive U.S. housing markets, a new report found.
As daunting as that figure may seem, it's actually fallen from the pandemic years, when the typical apartment saw between 11 and 13 applicants, according to RentCafe. The firm analyzed apartment applications from parent company Yardi, which offers property-management software, to come up with these metrics, including how long it takes to rent a vacant flat and how likely renters were to renew their lease.
The country's hottest rental market, according to RentCafe, is Miami, which sees an average of 24 applicants per apartment, and where vacancies are filed within 33 days — 10 days faster than the national average.
Central and southern Florida, which is seeing new residents move in at a faster rate than it can add housing, figures prominently on the hottest-markets list. Broward County sees 14 applicants per vacancy, Southwest Florida sees 13 and Orlando, 12. In Tampa and Palm Beach County, the figure is 11.
Cities in the Northeast and Midwest also score high on the list, with Northern New Jersey, Chicago, Milwaukee, Omaha and Grand Rapids, Michigan, rounding out the top 10 most competitive markets.
In the Rust Belt, much of the demand for rental properties is driven by local auto and technology companies boosting spending for electric vehicles, batteries or semiconductors, said Doug Ressler, manager of business intelligence at Yardi Matrix. Some smaller cities in the Midwest and South are also preparing for an influx of federal infrastructure dollars, with local business expansion drawing new residents and jobs. 
"We see it as a paradigm shift," he said. "Heretofore, a lot of people would have written off places like Fayetteville, Greenville, El Paso."
However, robust construction in many parts of the Southeast, Texas and Phoenix is helping keep rental competition down in those areas, Ressler added. And more apartments are coming to market in the near future, meaning renters elsewhere will see relief if they can wait before plunking their money down.
"We're forecasting, for 2023 alone, over 450,000 new units, and in the next year, 470,000 units," far above the 300,000 to 400,000 new apartments added in a typical year, Ressler said. "We believe with the new supply coming on board, the [competition] will probably drop."
source: https://www.cbsnews.com/news/looking-to-rent-prepare-to-fight-8-other-potential-applicants-data-suggests/