Cheika not getting carried away with Pumas upset win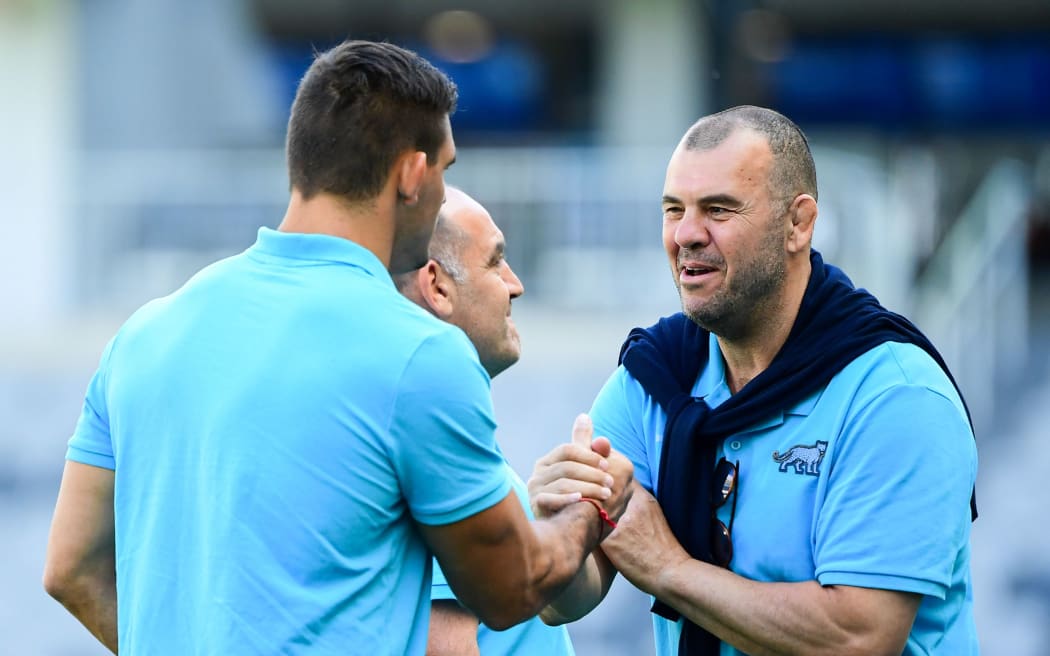 Argentina coach Michael Cheika was not getting carried away with the victory over the Wallabies on Saturday and said he would have been happy even if the Pumas had not scored a late try to win the Rugby Championship test.
The Australian has been at pains to stress that his squad is at an earlier stage in their preparations for this year's World Cup than the other southern hemisphere teams as he had forced his mostly Europe-based players to have a proper rest.
After a humbling at home by All Blacks last week, however, he saw enough at Parramatta Stadium to suggest the Argentines were on the right path.
"What we were looking for was improvements from what happened last week," he told reporters.
"It's like even if we'd gone down to the end, I would have been happy with the improvements. I thought we made some good improvements, although we've still got a lot more to improve on."
Such wins against former World Cup winners away from home are no longer "landmark" results for the Pumas, Cheika said, and he was just happy they had managed to get over the line.
"We were able to find a way to win even though we weren't playing our best," he added. "We've still got a lot of growing to do for where we gotta go (but) the way they were able to find a way to do it, not just at the end, right through the game
"I felt like we had some good patches. We had some other things that weren't that great, but I like the fact that we were able to still win the game."
One area in which Cheika is looking to improve the side in his second year in charge is the attack and, although the Pumas wasted a fair few overlaps, he was happy with how that part of their game looked.
"We're trying to work out how we can play with more possession but still have balance around our game," he said.
"The attacking side of the game is something that we definitely need to improve from last year. We didn't focus too much on the last year. But we know that if we're going to do well in the World Cup, we need to have that game."
- Reuters
source: https://www.rnz.co.nz/news/sport/493812/cheika-not-getting-carried-away-with-pumas-upset-win