Auckland floods: Mayor's office confirms Brown not on crucial email list during floods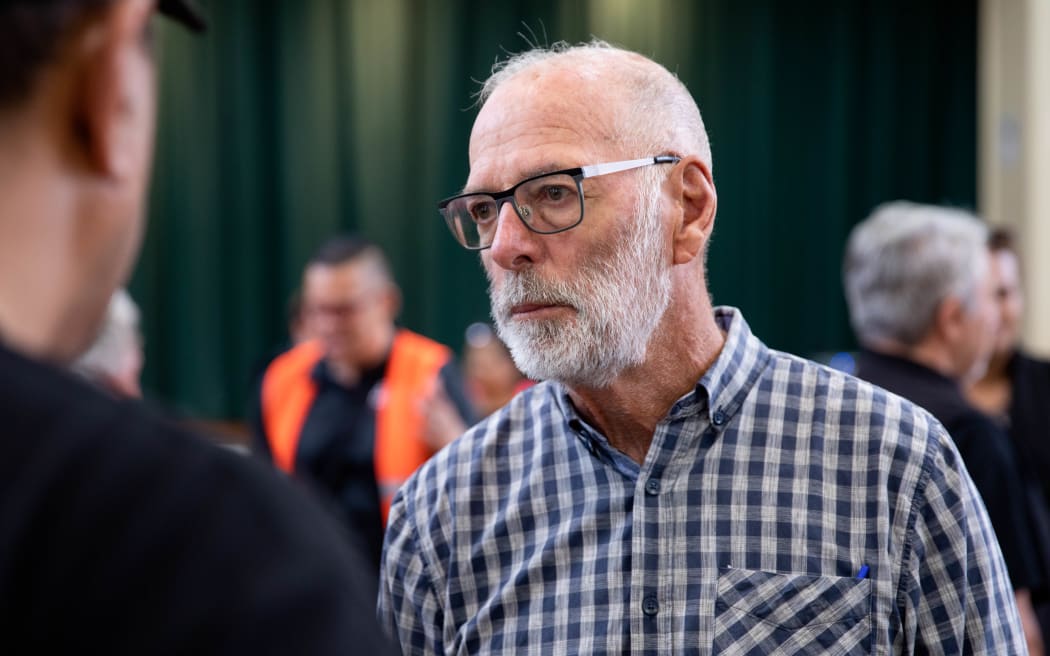 Wayne Brown's office has confirmed that he and his staff were not included on the Emergency Management email list during the Friday storm. Photo: RNZ/Angus Dreaver
Wayne Brown's office has confirmed that he and his staff were not included on the Emergency Management e-mailing list during Auckland's record-breaking storm.
Auckland Council has told RNZ that a line of communication was open between the council, Auckland Emergency Management and the mayor's office on Friday night.
The mayor's office has since confirmed that neither he nor his staff were on the Civil Defence or Emergency Management Team email distribution list and did not receive critical updates the day before or during the deluge.
The issue has since been fixed, it said.
The Weekend Herald reported that the council's director of governance and CCO partnerships Phil Wilson did not directly address the claims from the mayor's office that they were not included in the emails.
Wilson said there was a line of communication between the council, Auckland Emergency Management and the mayor's office on Friday evening.
The mayor has commissioned a review into the emergency response, including communications and Wilson told the Weekend Herald that they would "fully participate in that".
Councillor Shane Henderson says he is hoping the review will deliver some much needed answers.
"Look, I think it's very important that we review all this stuff and we review what communication went out on the Friday, because ultimately the mayor and councillors need to lead in our communities and share those really important key messages with the residents."
Henderson said Council has a text messaging system that could have been used to better communicate with residents.
Brown and the Auckland Council have faced criticism over the time taken for the state of emergency to be declared, which happened just before 10pm on Friday, and not communicating sooner as the torrential rain was occurring.
In a recorded video on YouTube and a statement on the council's website on 3 February, Brown admitted he "dropped the ball" on the Friday when the floods occurred.
Brown apologised saying he was too slow to be seen and that the communications, including his, were not fast enough.
source: https://www.rnz.co.nz/news/national/483630/auckland-floods-mayor-s-office-confirms-brown-not-on-crucial-email-list-during-floods