FENZ training programme lacks 'purpose and resourcing' - review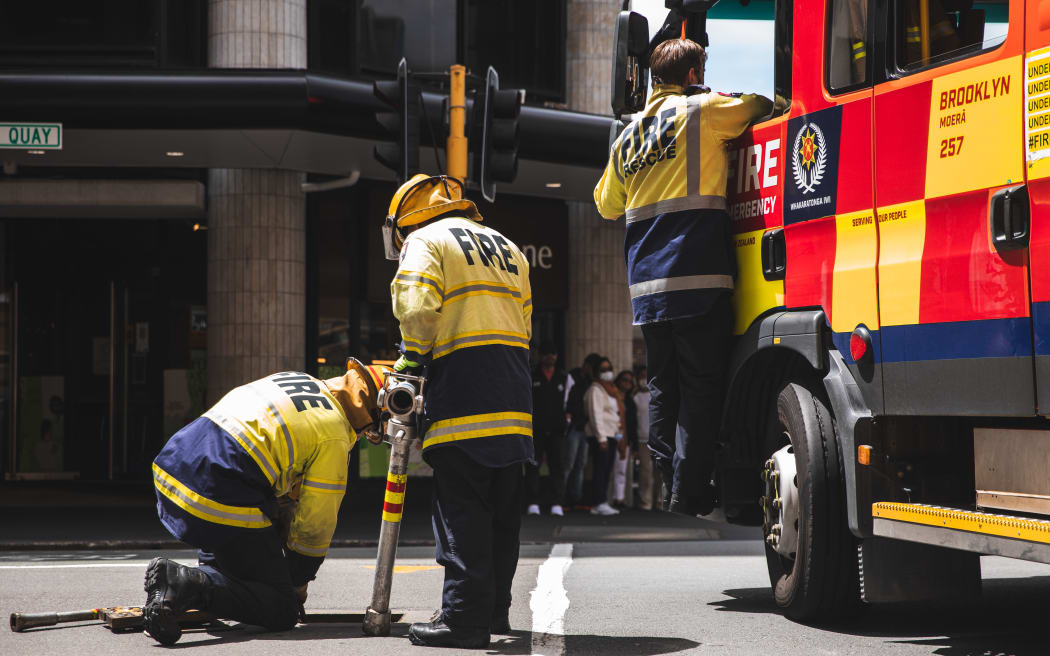 File photo. Photo: RNZ / Samuel Rillstone
An external review of Fire and Emergency's training of volunteer firefighters has found the process has many gaps and weaknesses.
The Qualifications Authority looked into the main programme it had approved for FENZ to run for several hundred volunteers a year.
It found the programme lacked "purpose, oversight and resourcing", with "gaps and weaknesses in policies, systems, processes and data collection".
It concluded that the organisation lacked cohesion and collective quality assurance processes across functions.
It needed a lot of improvement - which FENZ had begun work on - but "there is currently insufficient evidence to give confidence in future performance".
NZQA downgraded FENZ from a level 2 to a level 4 government education provider.
But FENZ defended its training as being "high quality", despite the findings.
In a statement, FENZ said the downgrade was focused on systems and processes around training quality and it was working to improve.
The firefighters' union said it was a "damning" review and linked it to the Muriwai report released on Friday into the deaths of two volunteers in a landslide.
Firefighters Dave van Zwanenberg (left) and Craig Stevens, who died after getting trapped in a slip in Auckland's Muriwai during Cyclone Gabrielle in February, 2023. Photo: Supplied
"Their training systems and programmes for the volunteer firefighters is very poor," national secretary Wattie Watson said.
"This is very relevant given FENZ's own report into the Muriwai investigation ... in that report they are calling for better training for volunteer firefighters into various hazards, including slips."
But it was wrong to put the onus for risk assessment back on volunteers, when it was FENZ's responsibility to assess and plan for risks no matter the emergency, Watson said.
The volunteers union, the United Fire Brigades' Association, said its priority was to make sure volunteer firefighters were recognised for their service and commitment.
"We would like to see Fire and Emergency address the issue of providing their volunteer firefighters with operational training standards that have wider credibility," it said in a short statement on Friday.
The last time the Qualifications Authority looked at FENZ in 2018, it reported that it "was confident in both the educational performance and capability in self-assessment of FENZ".
But the 65-strong government training establishment (GTE) arm had been caught up in FENZ's "complex, prolonged and ongoing amalgamation and restructuring" and had been "insufficiently resourced and supported", NZQA said in the report issued last week.
Its scrutiny focused on the Volunteer Qualified Firefighter TAPS programme (Level 2) course, a "small, but very important component" of the overall training.
"Very limited self-assessment processes make it difficult to understand educational performance," it said.
"The GTE does not have a coherent, effective system for moderation, and internal moderation activity for the focus area programme is very limited.
"There is no student evaluation process, limited completion information, no analysis of learner achievement data and no progression information."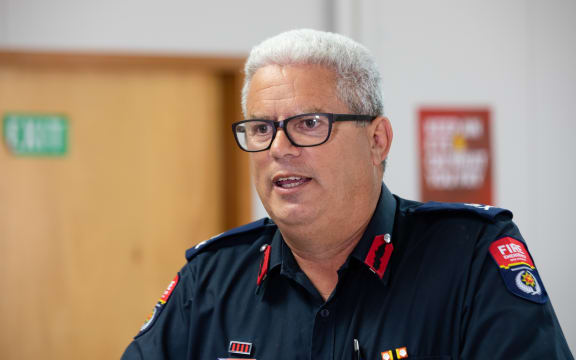 FENZ said it had already identified the areas for improvement before the evaluation was done.
"We fully accept there are areas we need to improve, and we are working hard to do better by our people, the other agencies we provide training for and all New Zealanders."
It had won an exemption from the usual restrictions placed on a category four GTE based on how it was responding, and because it had two external providers helping it improve, it said.
Last year 13,500 unit standards across 60 subjects were gained for its two NZQA-accredited programmes, it added.
FENZ issued a second short statement from chief executive Kerry Gregory on Friday afternoon, saying in part: "We have specialised dedicated trainers delivering our training and we're confident we train and assess our people to a high standard.
"NZQA was satisfied with the quality of our training but found the official assurance mechanisms of that quality to meet the NZQA requirements needed improving. We have that underway.
"We understand people will be concerned when we are criticised, which is why we have shared information, like the NZQA External Evaluation and Review, and the Muriwai Independent Investigation proactively. It's important we constantly assess and are held accountable for our systems and that we show how seriously we take what we do."
The review looked at 12 categories of the FENZ training programme, rating one of those as good, three as marginal and eight as poor.
source: https://www.rnz.co.nz/news/national/493389/fenz-training-programme-lacks-purpose-and-resourcing-review