Chris Hipkins says it's 'inane' to rule anything in or out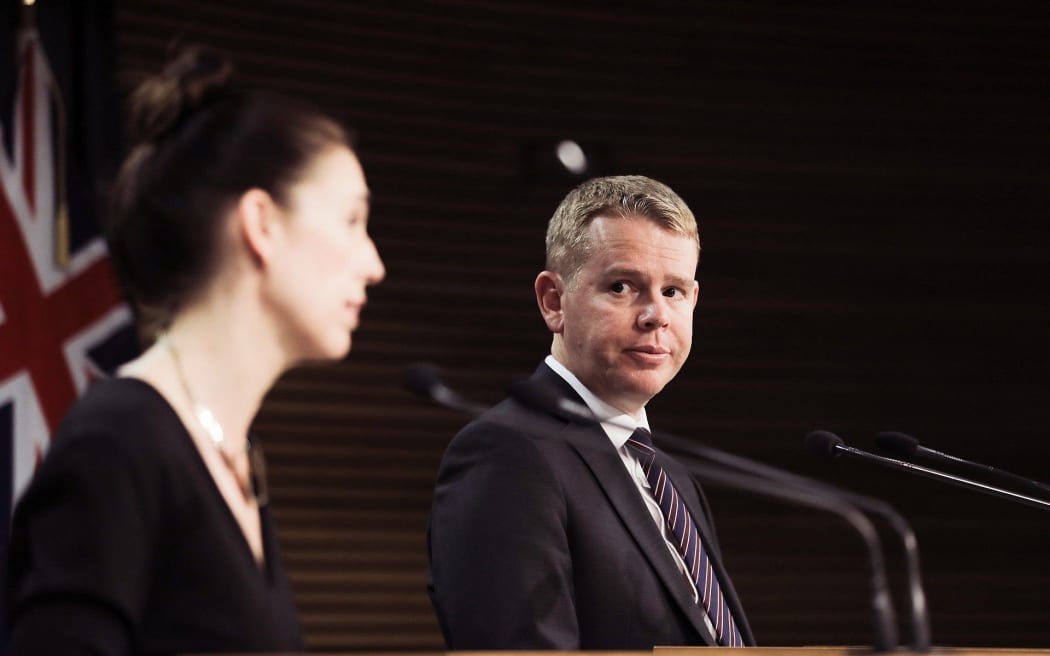 Jacinda Ardern and Chris Hipkins. Photo: RNZ / Samuel Rillstone
Prime Minister Chris Hipkins is refusing to rule anything in or out when it comes to potential tax changes in this year's Budget, or campaign promises ahead of this year's general election.
His predecessor Jacinda Ardern in 2019 ruled out a capital gains tax as long as she was in charge, and was also happy to rule out ever raising the retirement age and a wealth tax in this term of government.
But Hipkins - who hasn't been in the job two weeks yet - told RNZ's Nine to Noon that in politics, it was "inane" to rule anything in or out.
"One of the things I have always tried to do in politics is not play the 'rule in, rule out' game, because events change things and governments need to adapt and respond."
He used Covid-19 as an example.
"If you had of said to me five years ago, 'Will you rule out ever closing new Zealand's border?' I would have said, 'Yeah of course - it seems like a ridiculous idea.'
"Then a global pandemic happened and that's exactly what we were forced to do. So I think governments have to adapt and evolve and respond."
Hipkins said Labour's tax policy, if re-elected, would be clear going into the election campaign so Kiwis would know what they were voting for.
Labour campaigned on a capital gains tax in the 2017 election campaign, as part of a promise to make the tax system fairer and help rein in house prices. It was held up by then-coalition partner New Zealand First, and not revisited in Labour's second term - in which it had an absolute majority - despite house prices skyrocketing in the wake of record-low interest rates.
Hipkins also refused to tell Nine to Noon what cost-of-living measures might feature in the next Budget, or if it would feature any form of tax relief. Set to be delivered in May, he said it was not yet finished.
He said the most important thing the government could do right now to help Kiwis' finances was tackle inflation. Extending the fuel tax discount was a part of that, he said, keeping down transport and food costs - two of the three biggest drivers of inflation, the other being construction.
"Government expenditure is actually going to track downwards for the next few years after hitting some record highs as we responded to Covid-19 ... that will have a positive effect on our rate of inflation."
As for what changes he will bring to the government's work programme, Hipkins was also keeping his cards close. On succeeding Ardern, he promised to rein in some of its reforms to focus on "bread and butter" issues, particularly the cost of living.
He said on Thursday too much was happening, too fast.
"One of the clear messages I've had from New Zealanders of all walks of life, is they want to see the government rationalise its work programme a little bit. It's not necessarily that they object to some of the things that we're doing - it's just that we're trying to do them all at the same time.
"So, I think we will need to allow a bit more space for people to keep up with what's going on. If you're a business and you're confronted with a whole lot of changes all at the same time, it's just too much.
"I've heard that message … many of these things are worthy, but do they need to happen right now?"
Speculation has centred on the Three Waters project's centralisation of water infrastructure funding and control, particularly its co-governance aspect, and the planned merger of RNZ and TVNZ.
Hipkins indicated both were still on track, but alterations were likely. He would not be drawn on any changes in particular, saying rather than give "instant answers" he wants things to be "done right".
"When it comes to Three Waters … there's been some real anxiety around things like co-governance that have been poorly explained - again, people think they don't like it but they don't necessarily know what it is either… I don't want to preempt any potential changes that we might choose to make there."
He said an attempt to entrench some provisions of the legislation was "regrettable", and said he had nothing to do with it.
"I think entrenchment is something that governments should tread very, very carefully around, and I think unfortunately in that circumstance it should not have been contemplated or attempted."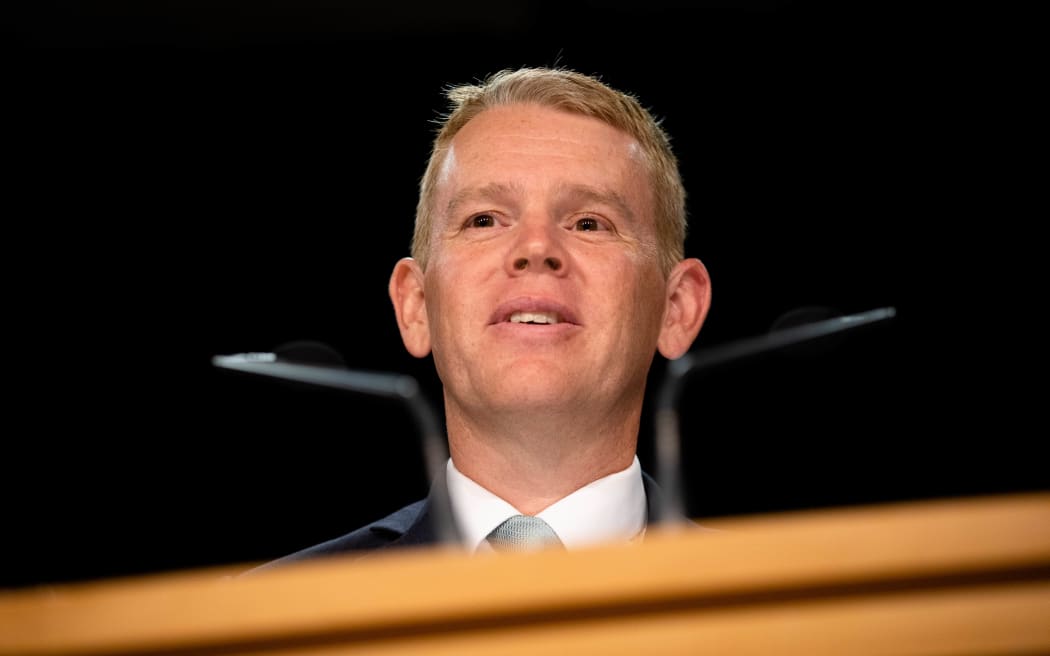 Chris Hipkins. Photo: RNZ / Angus Dreaver
As for the public broadcasting merger, a "good closer look" was needed.
"We have to accept that the broadcast media landscape has changed dramatically and it's going to continue to change. If we don't evolve and adapt with that, we'll be left with out-of-date approaches to media that will be well and truly left behind by the private sector."
Hipkins said voters would learn of the government's new agenda in time.
"It's not all going to happen in a big bang… I would expect within the next two weeks we'll have some early decisions … then over the coming weeks after that, we'll make more decisions."
Since Hipkins took over, Labour has seen a bump in support - about 5 percent, according to two polls with strikingly similar results released earlier this week. Hipkins, whose predecessor led the party to an outright majority in 2020, said it appeared voters were giving him the benefit of the doubt.
source: https://www.rnz.co.nz/news/political/483510/chris-hipkins-says-it-s-inane-to-rule-anything-in-or-out