Judge won't pause order limiting feds' contact with social media firms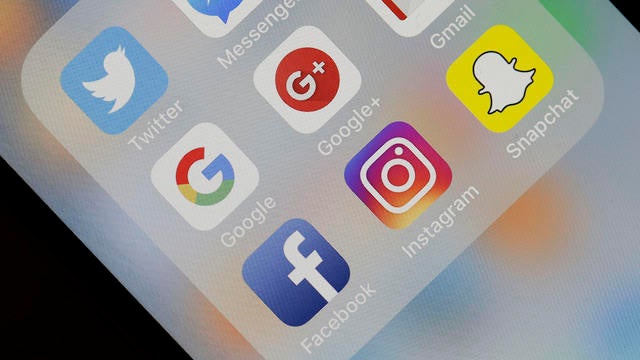 Washington — A federal judge on Monday turned down a Justice Department request to temporarily pause an order that blocks top Biden administration officials and several agencies from contacting social media companies, rejecting the government's claims that the injunction was too broad and threatened to chill lawful conduct.
U.S. District Judge Terry Doughty, appointed to the federal bench by former President Donald Trump, reiterated in a 13-page ruling denying the Justice Department's request for a stay that Missouri and Louisiana were likely to succeed on the merits of their case against the Biden administration.
"Although this Preliminary Injunction involves numerous agencies, it is not as broad as it appears," Doughty wrote. "It only prohibits something the Defendants have no legal right to do — contacting social media companies for the purpose of urging, encouraging, pressuring, or inducing in any manner, the removal, deletion, suppression, or reduction of content containing protected free speech posted on social-media platforms."
Missouri and Louisiana, he said, "are likely to prove that all of the enjoined defendants coerced, significantly encouraged, and/or jointly participated [with] social-media companies to suppress social-media posts by American citizens that expressed opinions that were anti-COVID-19 vaccines, anti-COVID-19 lockdowns, posts that delegitimized or questioned the results of the 2020 election, and other content not subject to any exception to the First Amendment. These items are protected free speech and were seemingly censored because of the viewpoints they expressed."
Following the denial by Doughty, the Justice Department asked the U.S. Court of Appeals for the 5th Circuit to pause the lower court's order pending appeal and is requesting relief by July 24.
"The district court issued a universal injunction with sweeping language that could be read to prohibit (among other things) virtually any government communication directed at social-media platforms regarding content moderation," Justice Department lawyers wrote. "The court's belief that the injunction forbids only unconstitutional conduct, while protecting the government's lawful prerogatives, rested on a fundamentally erroneous conception of the First Amendment, and the court's effort to tailor the injunction through a series of carveouts cured neither the injunction's overbreadth nor its vagueness."
Doughty issued the July 4 order limiting communications between the Biden administration and social media companies, including Facebook, Twitter and YouTube, as part of a lawsuit brought by the attorneys general of Louisiana and Missouri in 2022.
The states, joined by several individuals, claimed senior government officials colluded with the companies to suppress viewpoints and content on the social media platforms, in violation of the First Amendment.
The preliminary injunction blocks a number of top Biden administration officials — among them Homeland Security Secretary Alejandro Mayorkas, Health and Human Services Secretary Xavier Becerra, Surgeon General Vivek Murthy and White House press secretary Karine Jean-Pierre — from engaging in a range of communications with social media companies.
The administration officials, as well as several federal agencies, are temporarily prohibited from working with the companies in ways that are aimed at "urging, encouraging, pressuring, or inducing in any manner for removal, deletion, suppression, or reduction of content containing protected free speech."
But the order includes several carve-outs and allows the administration to inform social media companies of posts involving criminal activity, threats to national security and public safety, and illegal efforts to suppress voting or of foreign attempts to influence elections. 
The Biden administration is appealing Doughty's ruling, but asked him to put the decision on hold while proceedings continue. Justice Department lawyers argued the order is too broad and unclear as to who it covers and what conduct it allows. They also warned the order issued last week would "chill a wide range of lawful government conduct."
source: https://www.cbsnews.com/news/judge-terry-doughty-justice-department-preliminary-injunction-socia-media-lawsuit/