Princeton grad student missing in Iraq, held by militia group, officials say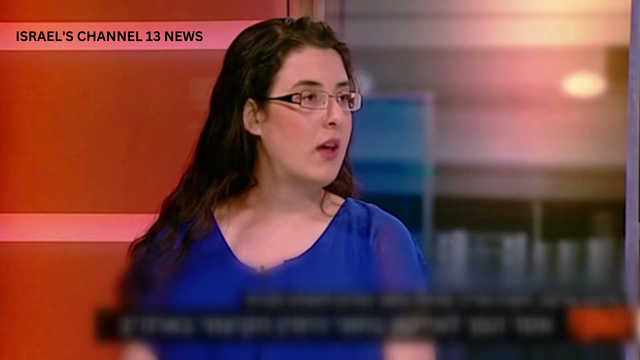 A Princeton University doctoral student was kidnapped in Iraq several months ago and is being held hostage by a militia group, Israeli officials said Wednesday. 
Elizabeth Tsurkov, an Israeli and Russian citizen, is being held by the Shiite group Kataeb Hezbollah, or Hezbollah Brigades, Israeli Prime Minister Benjamin Netanyahu's office said. The Iran-backed organization was designated by the U.S. as a terrorist group in 2009. While Netanyahu's office did not provide a date for her disappearance, Tsurkov, who was active on Twitter, last posted there on March 21. 
"Elizabeth Tsurkov is still alive, and we see Iraq as responsible for her fate and safety," Netanyahu's office said in a statement in Hebrew. 
"This is an academic woman who visited Iraq, using her Russian passport, and on her own initiative for a doctoral thesis and academic research on behalf of Princeton University in the USA," the statement continued. "The incident is being handled by the relevant authorities in the State of Israel, with concern for the safety and well-being of Elizabeth Tsurkov."
Princeton called Tsurkov a valued member of the university community.
"We are deeply concerned for her safety and wellbeing, and we are eager for her to be able to rejoin her family and resume her studies," Princeton said in a statement.
In addition to her studies, Tsurkov is a fellow at the Washington-based think tank New Lines Institute and wrote for New Lines Magazine. Staff there said they'd last heard from Tsurkov on March 19. She told them she had enough of doing field research and wanted to return to the U.S. to finish her dissertation at Princeton. 
"We were relieved. We did not want her to stay in an Iraq that was increasingly dominated by pro-Iranian militias," New Lines Magazine wrote in a statement. "Just over a week later we learned from our sources that a pro-Iranian militia had kidnapped her in Baghdad, where she had been doing research. We have not heard from her since."
Staff at the magazine didn't say anything about Tsurkov's kidnapping when it first happened out of respect for her family's wishes and in the hope that her release would be resolved quickly, they said. New Lines has asked the U.S. government to get involved in Tsurkov's release. 
The State Department has not said if the U.S. government will play any role in trying to obtain Tsurkov's release.
"We are aware of this kidnapping and condemn the abduction of private citizens," a State Department spokesperson said. "We defer to Iraqi authorities for comment."
Tsurkov's mother told news outlets in Israel that she'd thought her daughter was in Turkey and didn't know her daughter was in Iraq. 
"She was kidnapped in the middle of Baghdad, and we see the Iraqi government as directly responsible for her safety," Tsurkov's family said in a statement to the The New York Times. "We ask for her immediate release from this unlawful detention."
Tsurkov could not have entered Iraq with her Israeli passport, as there are no diplomatic ties between the two countries. Israel has a history of releasing prisoners as part of swap deals to obtain the release of captives, which Tsurkov has spoken out about in the past. In a 2021 tweet, Tsurkov said in Hebrew that she was generally against such deals "even if I get into trouble during my next visit to Syria/Iraq."
Tsurkov has over a decade of experience working with human rights organizations in the Middle East, according to colleagues. She is also a fellow at the American think tank the Foreign Policy Research Institute.
Aliza Chasan is a digital producer at 60 Minutes and CBS News.
source: https://www.cbsnews.com/news/princeton-university-student-elizabeth-tsurkov-missing-in-iraq-hezbollah/