Employee dies after fall from height at Ports of Auckland, company says
The employer of a person who died this morning at the Ports of Auckland says the person fell to their death.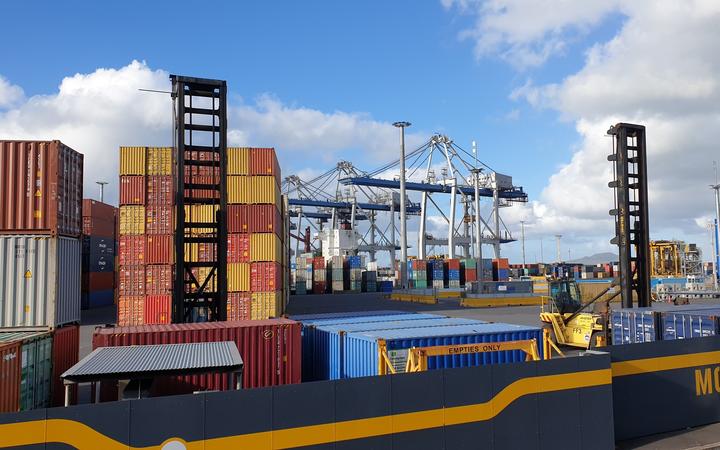 Photo: RNZ / Kymberlee Fernandes
The general manager of Wallace Investments Limited, Felix van Aalst, has released a statement confirming the "deeply sad" death.
He said it was too early to know complete details but confirmed "it was a fall from height".
Van Aalst said the company and staff are devastated and their thoughts are with the person's friends and family.
In an earlier phone call another staff member said it was a man that has died.
Wallace Investments said it will fully cooperate with Maritime New Zealand's investigation, and undertake its own.
Earlier, Ports of Auckland confirmed a "serious incident" occurred this morning involving a stevedore employed by a third party.
Police said the person has died and emergency services were at the scene.
The incident was reported to police at 9.23am.
Ports of Auckland spokesperson Julie Wagener said they are investigating.
She said it was "sad" but would not provide further details on the incident.
It occurred during the loading and unloading of freight.
It's the fourth death linked to the Ports since 2017.
WorkSafe has been notified.
source: https://www.rnz.co.nz/news/national/465486/person-dies-after-serious-incident-at-ports-of-auckland