Memphis police shut down SCORPION unit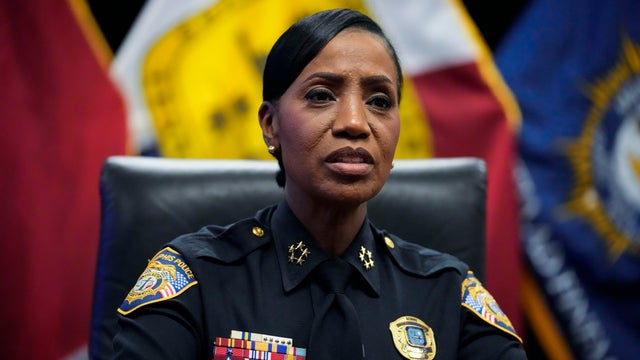 The Memphis Police Department Saturday announced that it has "permanently deactivated" its SCORPION unit, one day after the release of shocking video which showed the violent arrest of Tyre Nichols earlier this month. All five former officers involved in Nichols' arrest, who have since been charged with second-degree murder in his death, were part of that unit.
The decision came after Memphis Police Chief Cerelyn "CJ" Davis met with members of the unit Saturday "to discuss the path forward for the department and the community in the aftermath of the tragic death of Tyre Nichols," police said in a statement. 
Officials came to the conclusion that it was "in the best interest of all to permanently deactivate the SCORPION Unit," the statement read.
SCORPION officers agreed "unreservedly" with the decision, the department added. 
The SCORPION unit had been inactive since the Jan. 7 arrest of Nichols, the city of Memphis had said in a news bulletin Friday. 
SCORPION, which stands for Street Crimes Operation to Restore Peace in Our Neighborhoods, included more than two dozen officers assigned to SCORPION teams. They wore black hoodies and tactical black vests with "POLICE" emblazoned across the front and back, and drove dark colored Dodge Chargers marked with a SCORPION seal. 
The crime-suppression teams patrolled in groups and at times used justified low-level traffic stops as a way to find violent criminals, drugs or weapons, according to the department.
In a news bulletin published on Jan. 27, Memphis Mayor Jim Strickland said, "Since this event happened, the SCORPION Unit has been and remains inactive," though he didn't clarify when the unit was deactivated. Strickland also said that the city is "initiating an outside, independent review of the training, policies and operations of our specialized units."   
"While the heinous actions of a few casts a cloud of dishonor on the title SCORPION, it is imperative that we, the Memphis Police Department take proactive steps in the healing process for all impacted," Saturday's statement read. 
The 29-year-old Nichols died on Jan. 10, three days after being violently arrested during a traffic stop by Memphis police officers. Bodycam and surveillance video released Friday showed Nichols being pepper sprayed, kicked in the head while being restrained, punched and struck multiple times with a baton.
The five former officers, who have since been fired, have been identified as Demetrius Haley, Tadarrius Bean, Emmitt Martin III, Desmond Mills Jr. and Justin Smith. They were hired from 2017 to 2020, and were 24 to 32 years old. All five officers have been charged with murder and other crimes. 
-- Pat Milton and Chrissy Hallowell contributed to this report. 
source: https://www.cbsnews.com/news/memphis-police-shut-down-scorpion-unit-tyre-nichols-arrest-video/