Police confirm fourth person found dead after being swept away by floodwaters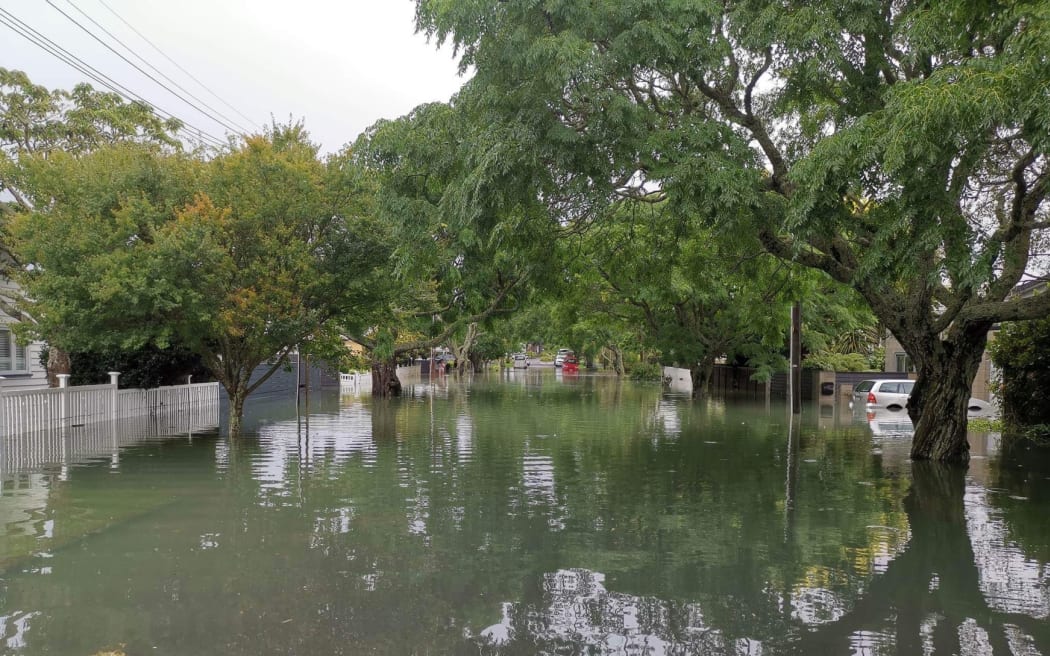 Four people have been confirmed dead following Friday's floods. Photo: RNZ / Matthew Hutching
A fourth person has been found dead as a result of Auckland's catastrophic floods on Friday.
In a statement, police said search and rescue who had been looking for a person swept away by floodwaters in Waikato's Onewhero had found a man's body.
Formal idenitification is yet to take place, but police believe it is the missing man.
The body was found by a drone operator, about one kilometre from where he went missing.
"Police have been overwhelmed by the way the community has rallied around and gone above and beyond to assist with the search," the statement said.
"Locals have offered their time and effort, food, and support to others around them at this extremely difficult time."
At a media conference this afternoon, Deputy Prime Minister Carmel Sepuloni said the death of four people was "horrific".
"I think it's been a traumatic experience ... That's the most horrific part of it that we've lost lives.
"Clearly alongside every Aucklander and New Zealander we share in our condolences and sadness with that person's family."
Auckland mayor Wayne Brown and Prime Minister Chris Hipkins had also passed on their condolences to the family's of those who died in previous media conferences.
Earlier today, police named 34-year-old Daniel Mark Miller as another victim of the floods.
Miller was found dead in a culvert on Target Road in Wairau Valley on Friday.
"Police extend their sympathies to his family and friends."
Another person was found dead after a landslide brought down a house on Remuera's Shore Rd.
RNZ understands that the man was a beloved volunteer at MOTAT museum, Dave Lennard.
Friends are paying tribute to him on social media.
Stuff reports that Lennard, in his 80s, was much loved at MOTAT.
"He was one of those guys who could make anything and teach himself how to use new equipment with ease," friend Evan James told Stuff.
A fourth person was also found dead in a flooded carpark on Link Drive, Wairau Valley at 12.30am on Saturday morning.
All deaths will be referred to the coroner, police said.
source: https://www.rnz.co.nz/news/national/483306/police-confirm-fourth-person-found-dead-after-being-swept-away-by-floodwaters