Gisborne mayor 'heartbroken' for family's 'unimaginable loss'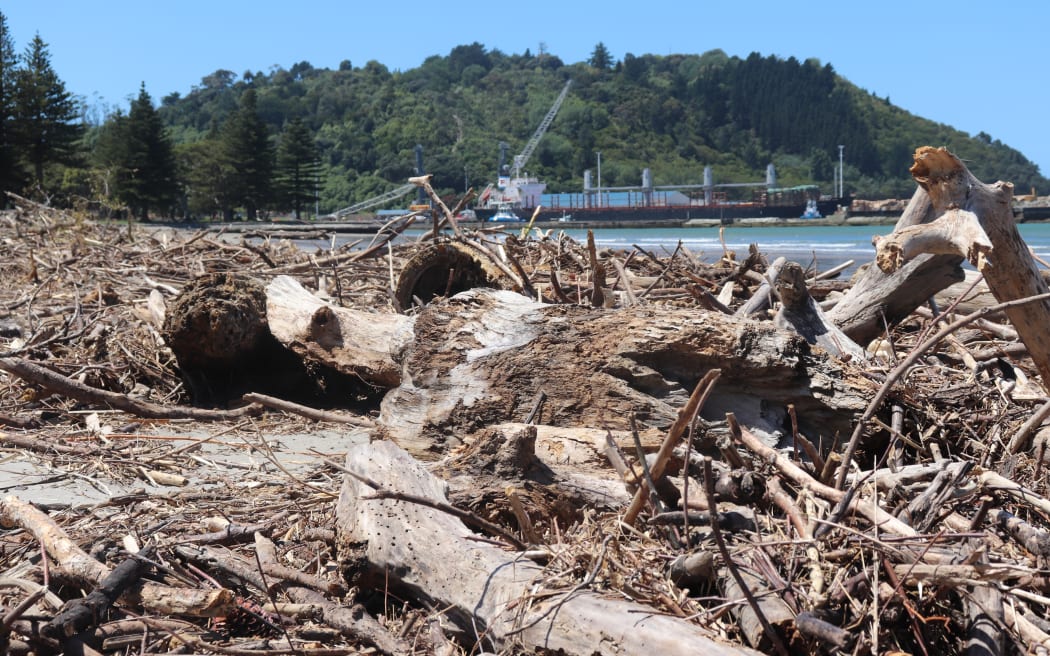 Woody debris on Wakanae Beach after flooding in December 2021. Photo: RNZ / Tom Kitchin
Gisborne's mayor says she is heartbroken for the family of a child who died at Waikanae Beach.
The child died yesterday after suffering an injury at the beach.
Police have confirmed that the child was 12 years old.
Mayor Rehette Stoltz said the council and the community were sending their thoughts and prayers to the family.
"We can't even begin to understand their unimaginable loss.
"[The] council have been investigating and will carry out investigations on woody debris on our beaches, and that will continue," Stoltz said.
It was a process after extreme weather events - such as had been experienced in the Tairāwhiti area recently, she said.
The investigations had begun in the weeks prior to the death and would continue for quite some time.
Stoltz said she had also reached out to the police to contact the child's family, and the council would offer any support that they could.
The child's death will be referred to the coroner.
Meanwhile, Tairāwhiti residents are calling on the Gisborne District Council to urgently change the rules for managing forestry slash.
It comes as locals continue to clean up after woody debris was strewn across Tairāwhiti during Cyclone Hale.
About 8500 people have signed a petition which was presented to the council this morning.
It calls for an independent inquiry, and review of the rules on land use.
source: https://www.rnz.co.nz/news/national/483165/gisborne-mayor-heartbroken-for-family-of-child-who-died-at-waikanae-beach