House sales on the rise despite falling prices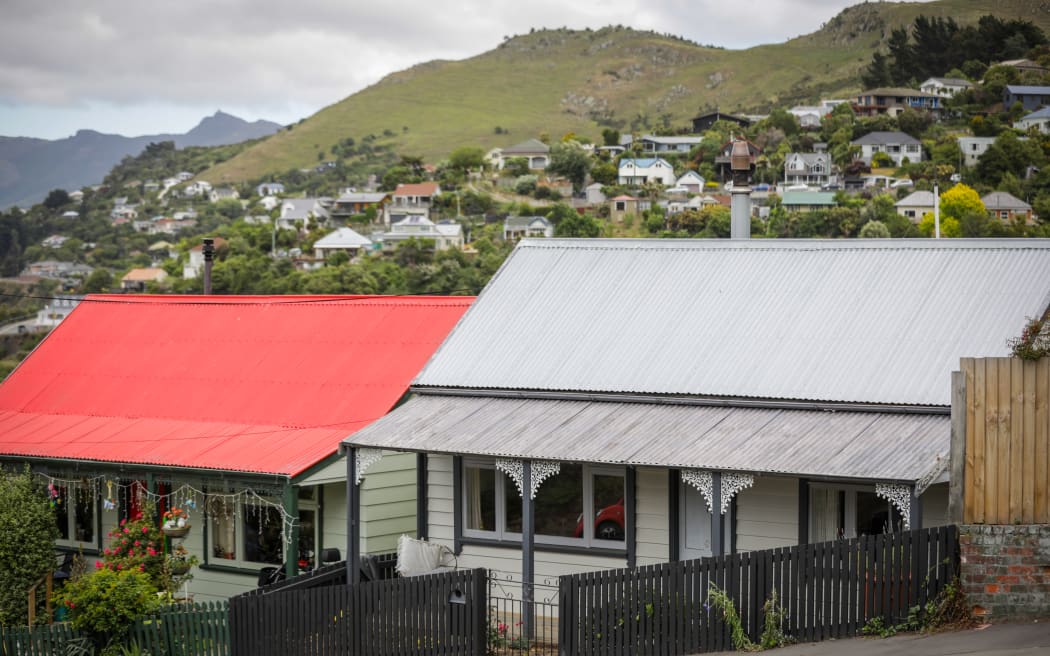 Houses around Lyttelton, near Christchurch (file image). Photo: RNZ / Nate McKinnon
The real estate market is showing signs of life with sales activity rising, despite falling house prices.
The Real Estate Institute's (REINZ) house price index for June, which measures the changing value of properties, fell 9 percent from a year ago.
The seasonally adjusted median house price fell just 8.3 percent during the period to $780,000, but was largely flat compared to May.
The total number of properties sold rose nearly 10 percent from a year ago, after seasonal adjustments.
The median price for Auckland fell 12.5 percent from a year ago to $1 million, meanwhile, the median number of days to sell remained at 49 for June, unchanged from May and up four days from June last year.
REINZ chief executive Jen Baird said June was typically a slow month for the property market, but this year has been busier.
"With sales counts up year-on-year but down slightly month-on-month, the change in direction of the national inventory level is driving ongoing lower levels of new property coming to market and an increase in the number of sales being made," Baird said.
New listings fell 21 percent year-on-year, and 16 percent from May.
"Salespeople across the country are reporting increased first home buyer activity at open homes, with the easing of LVR [loan to value ratios] restrictions that came into effect on 1 June bringing more people out looking," Baird said.
She said despite more activity, there was caution due to interest rates, inflationary pressure and the upcoming election.
Across the country, Nelson recorded the biggest fall in median price from a year ago, down 17.2 percent to $650,000 after seasonal adjustments.
The West Coast saw the biggest annual increase, up 35.4 percent to $400,000.
source: https://www.rnz.co.nz/news/business/493674/house-sales-on-the-rise-despite-falling-prices