Sadowski-Synnot backs up X Games gold with silver
New Zealand's Zoi Sadowski-Synnott has won her second X Games medal in as many days, claiming the women's snowboard big air silver medal in Colorado.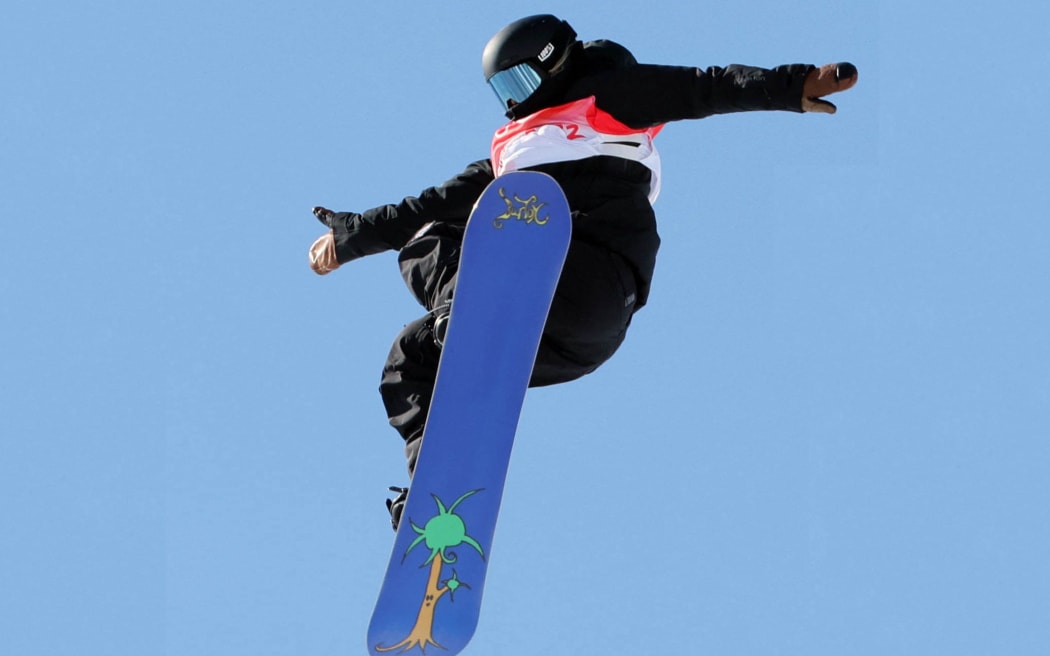 Zoi Sadowski-Synnott in action at the Beijing Winter Olypmics Photo: AFP
The event was won by Japan's Reira Iwabuchi in a closely-fought duel in Aspen but Sadowski-Synott showed few signs of disappointment.
"I am super happy to put down the two tricks I've been working on for a year and come away with the silver," the Wanaka 21-year-old said.
"I am so proud to finish behind Reira, who stomped the first triple cork in women's competition."
Sadowski-Synnott put down a left switch backside 1260 in her second run - the only women to land that trick in competition - and a right backside 1260 in her fourth run to take the silver with a combined score of 86, just one point behind Iwabuchi.
Iwabuchi of Japan landed a historic cab triple under flip, the first triple ever landed in women's snowboard competition.
Third-placed Laurie Blouin of Canada backed it up immediately, stomping her very own triple and claiming the highest single trick score of the day, a 48 out of 50.
Sadowski-Synnot claimed gold in the slopestyle on Friday, the same discipline in which she won gold at the Beijing Winter Olympics last year.
- RNZ
source: https://www.rnz.co.nz/news/sport/483305/sadowski-synnot-backs-up-x-games-gold-with-silver