Pay equity: Health Minister says nurses' union no longer putting deal to vote
Health Minister Andrew Little says the New Zealand Nurses Organisation has decided not to put a pay equity settlement to its members for a vote.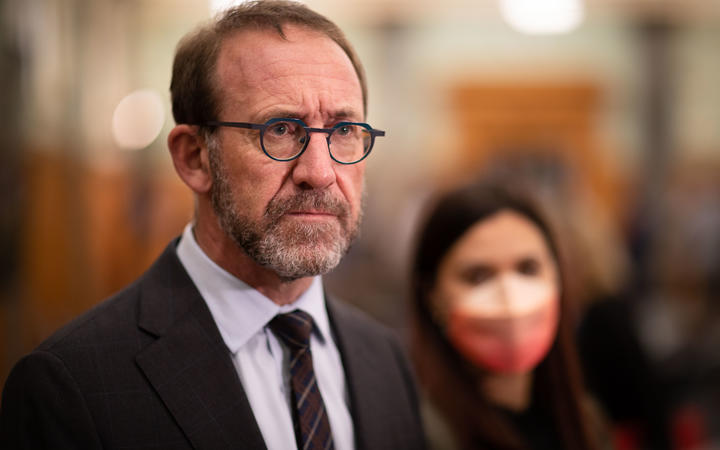 Health Minister Andrew Little. Photo: RNZ / Angus Dreaver
The New Zealand Nurses Organisation (NZNO) and the Public Service Association (PSA) had been negotiating with district health boards on gender pay equity since 2018 and were due to put a settlement to their 40,000 members to vote on.
However they ordered a legal review earlier this week after some nurses were upset the pay would not be backdated to 2019 as they expected.
In a statement, Little said he was notified last night that the Nurses Organisation would not now do this.
"Obviously I am concerned about this. There is a binding agreement in place between the parties and it should be honoured," Little said.
"I therefore urge all parties to this settlement to act in good faith, to honour the commitments they have made and to resolve this situation as quickly as possible."
Neither the PSA nor the NZNO were commenting yet.
An NZNO spokesperson said Andrew Little had spoken out on the move before they had a chance to communicate with their members.
The spokesperson said the union leadership wanted to talk with members before speaking publicly.
Little said the U-turn was a concerning development.
"My expectation is that the parties to this pay equity agreement stand by what they've agreed to. If there are misunderstandings, it's my expectation that they will work quickly to resolve any misunderstandings."
It was "very unusual" for a union to relitigate terms of settlement they have already agreed too, Little said.
I think the parties should meet and if there are misunderstandings about what each has agreed to, then they should resolve that. I have to say, as a former union leader involved in negotiating settlements, it is very unusual for a union to relitigate terms of settlement that they have already signed up to. I just find that very unusual."
There was a willingness for the parties to talk, Little said.
"I urge them to do so. But I urge them to do so in the spirit in which they've engaged so far. And on the basis of sticking to the agreements that they've made. And so that we can get to a point where we could increase nurses pay and address that long standing injustice."
When asked if the dispute was solvable, Little said "everything's solvable, just with a bit of time."
Little said the pay equity settlement would add more than $520 million to the health payroll, and Cabinet had released the money.
District health boards said they were are surprised by the move and were keen to talk to the NZNO as soon as possible.
source: https://www.rnz.co.nz/news/national/465264/pay-equity-health-minister-says-nurses-union-no-longer-putting-deal-to-vote