US plans to send controversial cluster munitions to Ukraine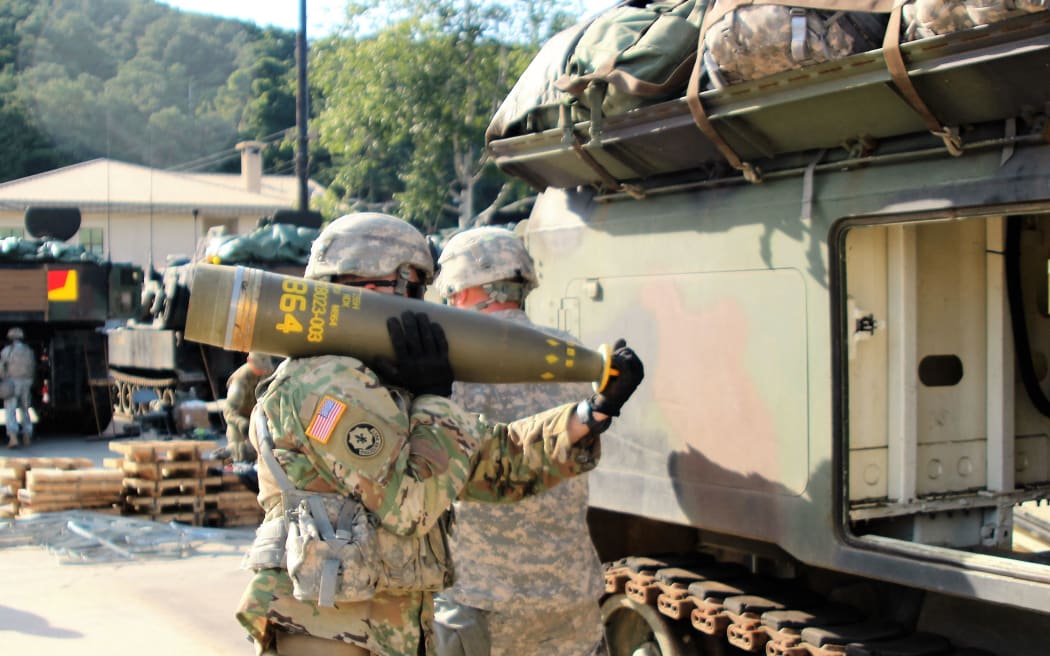 Soldiers from Alpha Battery, 1st Battalion, 82nd Field Artillery Regiment, 1st Armoured Brigade Combat Team, 1st Cavalry Division, participate in a load exercise in September 2016. Photo: AFP / DVIDS
The US announced on Friday it will send Ukraine cluster munitions - prohibited by more than 100 countries - as part of an $US800 million ($NZ1.2 billion) security package, in a move Ukraine said would have an "extraordinary psycho-emotional impact" on Russian forces.
President Joe Biden's national security adviser Jake Sullivan sought to make the case for providing these arms to Ukraine shortly before the Pentagon formally announced the aid. Cluster munitions could boost Ukraine's counteroffensive to reclaim territory seized since Russia invaded in February 2022.
"We recognise that cluster munitions create a risk of civilian harm from unexploded ordnance," Sullivan told reporters. "This is why we've deferred the decision for as long as we could.
"But there is also a massive risk of civilian harm if Russian troops and tanks roll over Ukrainian positions and take more Ukrainian territory and subjugate more Ukrainian civilians because Ukraine does not have enough artillery," Sullivan said.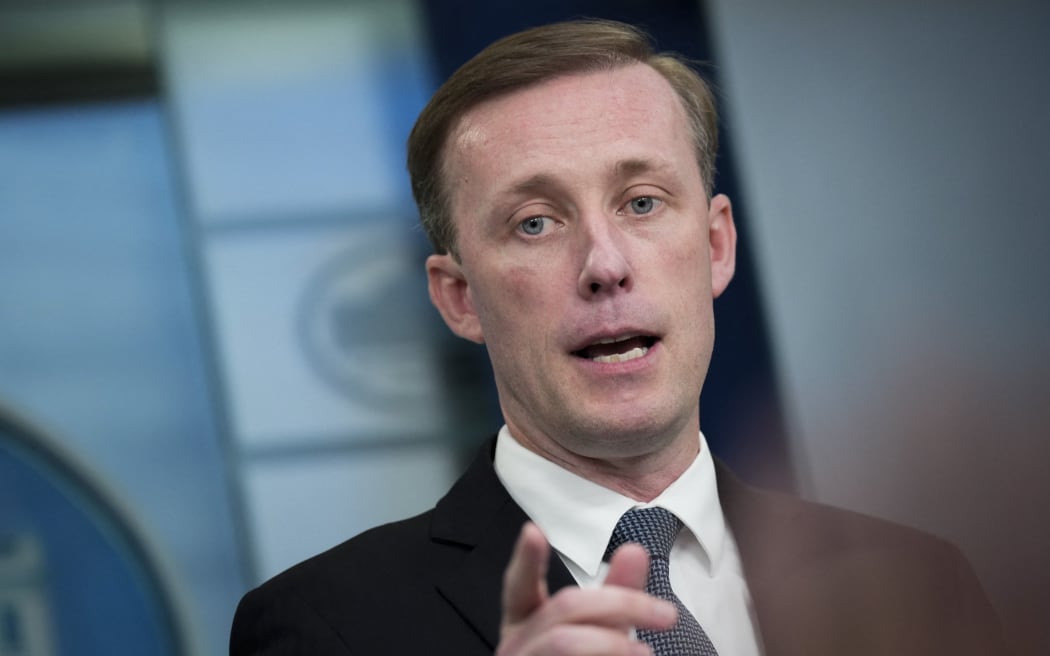 National security adviser Jake Sullivan explains the US decision at a media briefing at the White House. Photo: AFP
Asked why he was providing the cluster munitions now, Biden told reporters it was because the effort to defend against Russia had "run out of ammunition".
Cluster munitions typically release large numbers of smaller bomblets that can kill indiscriminately over a wide area. Those that fail to explode pose a danger for decades after a conflict ends.
Ukraine has asked for these weapons to fire against Russian positions with dug-in troops.
"Ukraine has provided written assurances that it is going to use these in a very careful way" to minimise risks to civilians, Sullivan said, adding that the US National Security Council was unanimous in its assent to send the weapons.
The security assistance package announced by the Pentagon included cluster munitions fired by 155-millimetre Howitzer cannons, 31 additional Howitzer cannons, additional munitions for Patriot air defences and anti-tank weapons.
New Penguin drones, munitions for High Mobility Artillery Rocket Systems (HIMARS) and ground vehicles such as Bradley fighting vehicles and Stryker armoured personnel carriers were also included in the security aid - the 42nd such US package for Ukraine totalling more than $US40 billion since the invasion.
Human rights groups opposed the US decision to provide cluster munitions. Human Rights Watch has accused Russian and Ukrainian forces of using these weapons, which have killed civilians.
UN Secretary-General Antonio Guterres was against the continued use of cluster munitions, a UN spokesperson said.
US ally Germany also opposes sending cluster munitions to Ukraine, Foreign Minister Annalena Baerbock said. Germany is one of 111 states party to the Convention on Cluster Munitions, a pact that does not include the United States.
Republicans on the US House of Representatives Foreign Affairs Committee applauded Biden's move but wanted more, urging the US government to send the Army Tactical Missile System, or ATACMS, which they noted has a similar range to Storm Shadow cruise missiles that Britain has already sent.
A 2009 US law bans exports of American cluster munitions with bomblet failure rates higher than 1 percent, which covers virtually all of the US military stockpile. Biden waived prohibitions around the munitions, just as his predecessor Donald Trump did in 2021 to allow the export of cluster munitions technology to South Korea.
Ukraine previously had urged US lawmakers to press the Biden administration to approve sending cluster munitions.
"Undoubtedly, the transfer of additional volumes of shells to Ukraine is a very significant contribution to the acceleration of de-occupation procedures," presidential political adviser Mykhailo Podolyak said on Friday.
"Especially if we are talking about cluster ammunition, which is undoubtedly capable of having an extraordinary psycho-emotional impact on already demoralised Russian occupation groups," Podolyak added.
Sending cluster munitions, known as Dual-Purpose Conventional Improved Munitions (DPICM), would ease a drain on standard "unitary" 155mm shells that the United States has been shipping to Ukraine in massive quantities.
Sullivan acknowledged that the United States needed "to build a bridge from where we are today to when we have enough monthly production of unitary rounds," and said cluster munitions would be that bridge through the summer and autumn.
-Reuters
source: https://www.rnz.co.nz/news/world/493383/us-plans-to-send-controversial-cluster-munitions-to-ukraine