Call for govt action to shift NZers off 'incredibly low' activity base
Covid-19 has caused some to become couch potatoes. A Sport NZ study shows post the 2020 lockdown, participation in weekly physical activity was down almost six percent on pre-pandemic levels.
The time spent exercising each week dropped 15 percent on what it was before Covid. And the number of adults not meeting the recommended weekly levels of physical activity slid five percent below pre-pandemic levels.
Richard Beddie from Exercise NZ told Checkpoint Aotearoa is a sport-watching country, which doesn't translate into being active in sports like rugby and yachting. 
In fact, New Zealand is starting from "an incredibly low base" - 13th worst in the world for physical activity and the worst performer in the western world.  
Beddie said the report's authors were asking the government to take urgent action and he agreed with them.  
Turning around people's lack of enthusiasm for exercise would require the government to support initiatives by incentivising or perhaps subsidising the activity. 
It did not need to provide the activities, however, "if the government is serious about this, in the same way that we tax cigarettes, we need to incentivise the right behaviour for physical activity. 
"I'm not saying that everyone necessarily gets some low cost or subsidy. What we're saying is that, what we want to do, is actually going to help people and incentivise them to do the right behaviour." 
He warned that extra costs running to many millions of dollars will be incurred by the health sector if people remain inactive. 
While sport is on the decline physical activity had been rising before the pandemic because it can be done when it fits into people's schedules. 
"Recreational activities are the future we need to focus on, because they're the things that provide choices to the consumer on their terms, whether it be a yoga class, or a boot camp or a gym class.
"They're all things that people can do when they choose to do them."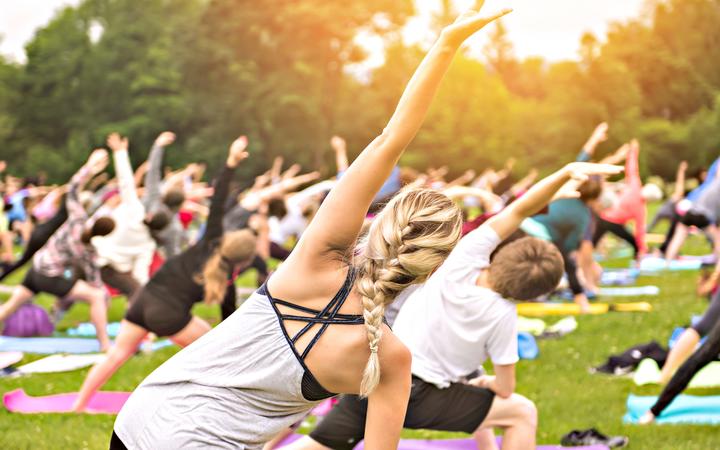 During the nationwide lockdown walking became more popular and often it involved families getting round their neighbourhoods together.
"But the problem was it didn't last. And the other thing was it was supplementing the physical activity people usually do." 
Several public health messages during the pandemic such as not using gyms were misguided and inaccurate, Beddie said.
He had compiled global evidence that could disprove the belief that gyms were unsafe.  
"Physical activity is part of the solution, it is not the problem... to just close something that provides a public health benefit is just so narrow-minded." 
While cost is a barrier to some activities, many are free or available for a small donation from providers such as local councils. 
"There are things around if you look for them..."
source: https://www.rnz.co.nz/national/programmes/checkpoint/audio/2018837251/physical-activity-declined-through-pandemic-sport-nz-survey