FTC's request to pause Microsoft's takeover of Activision denied by judge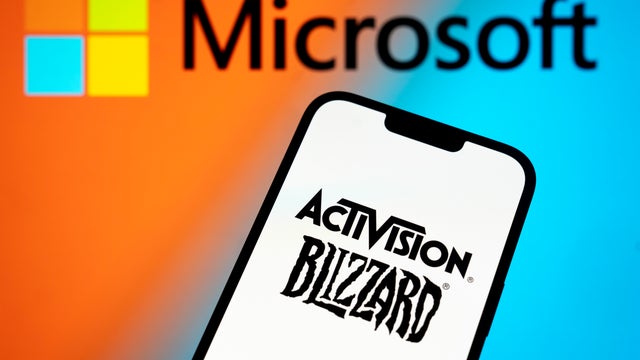 A federal judge in Northern California has denied a request from the Federal Trade Commission to pause Microsoft's $69 billion deal to buy Activision Blizzard while the FTC appeals the acquisition.
U.S. District Judge Jacqueline Scott Corley ruled Tuesday that Microsoft's pending takeover of the video game giant can move forward, against the FTC's wishes.
In court filings Wednesday, the FTC said it was appealing Corley's decision to the U.S. Court of Appeals for the Ninth Circuit. However, in an order issued Thursday, Corley denied the FTC's motion to put Microsoft's purchase of Activision, maker of the popular "Call of Duty" game series, on hold while that appeal moves forward.
Microsoft and Activision had previously indicated that a deadline of July 18 had been set to complete the acquisition. 
The two companies first announced the deal back in January 2022. The FTC, which is responsible for enforcing antitrust laws, said in December it was suing to block the sale, saying at the time that such a deal would "enable Microsoft to suppress competitors to its Xbox gaming consoles and its rapidly growing subscription content and cloud-gaming business."
In her ruling Tuesday, Corley wrote that "the FTC has not raised serious questions regarding whether the proposed merger is likely to substantially lessen competition in the console, library subscription services, or cloud gaming markets."
The trial in the FTC's lawsuit, which is slated to take place in the FTC's own in-house court, is scheduled to start in August, according to The Associated Press. The FTC's request to Corley for an injunction was an effort to block the merger before that trial starts.
If the deal goes through, it would be the largest acquisition of a video game company in U.S. history. 
— Irina Ivanova contributed to this report. 
source: https://www.cbsnews.com/news/microsoft-activision-takeover-appeal-judge-denies-ftc-request-pause/