Second day of Auckland bus disruption as drivers continue strike action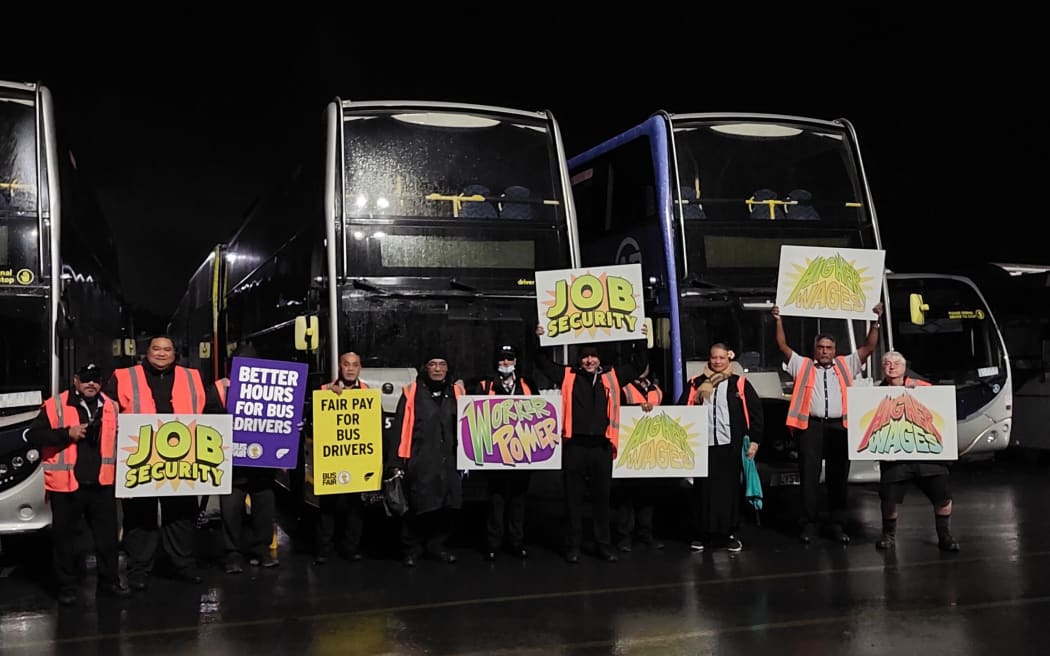 Bus drivers at the New Lynn depot hold placards as they took strike action on Tuesday. Photo: Supplied / First Union / Hayley Courtney
Mediation between Auckland Transport, NZ Bus and union representatives failed to reach an agreement on Monday after drivers went on strike for four hours during the morning, disrupting hundreds of services.
The drivers have been participating in rolling strikes since 4am in an effort to obtain a pay rise to $30 an hour, the same as colleagues in other major centres.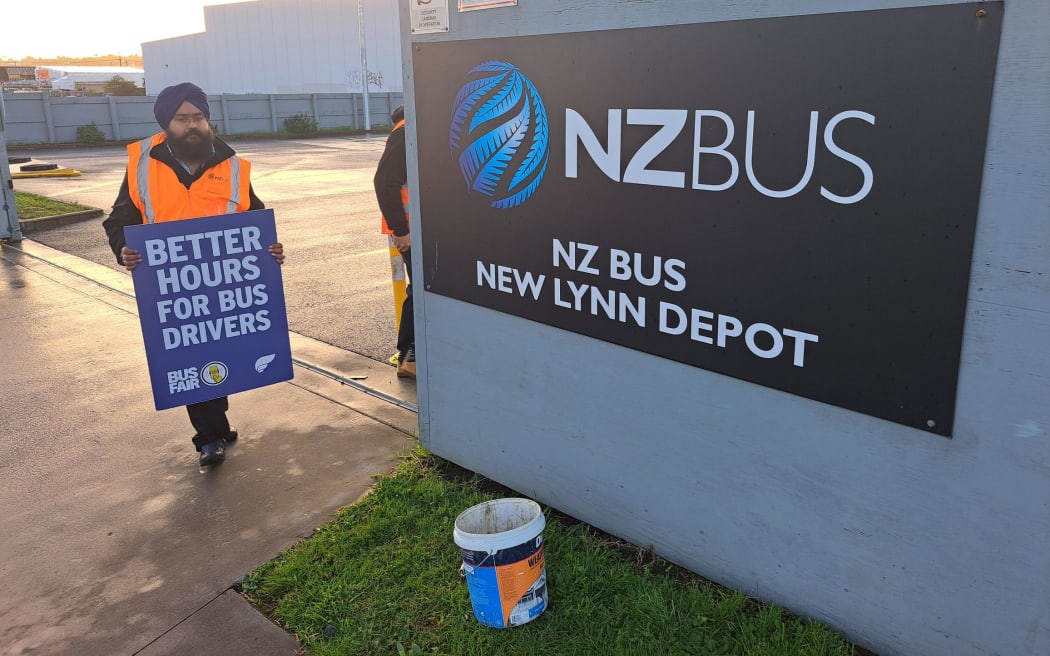 A driver at Auckland's New Lynn depot on Tuesday. Photo: RNZ / Jordan Dunn
Drivers were being paid $26.76 at present, and have been offered an increase to $28 with a $30 rate to take effect next year.
At a picket line in New Lynn, First Union representative Hayley Courtney said NZ Bus had been unwilling to negotiate at Monday's meeting.
"The drivers are in good spirits ... they're just a little bit frustrated with the company but do really appreciate the community support."
Further morning strike action was planned for Wednesday and Thursday at seven Auckland depots.
Auckland Transport public transport services general manager Stacey van der Putten said on Monday AT took the view that all public transport bus drivers across Auckland should be paid $30 an hour by the end of the year. She said it was disappointing the strike action had been taken.
A full list of affected routes is on the Auckland Transport site.
source: https://www.rnz.co.nz/news/national/493521/second-day-of-auckland-bus-disruption-as-drivers-continue-strike-action