Waiheke Island hospitality businesses co-ordinating through group chat
A group of 27 restaurants and bars on Waiheke Island have turned to WhatsApp to co-ordinate their opening hours, share staff, and combat pandemic pressures.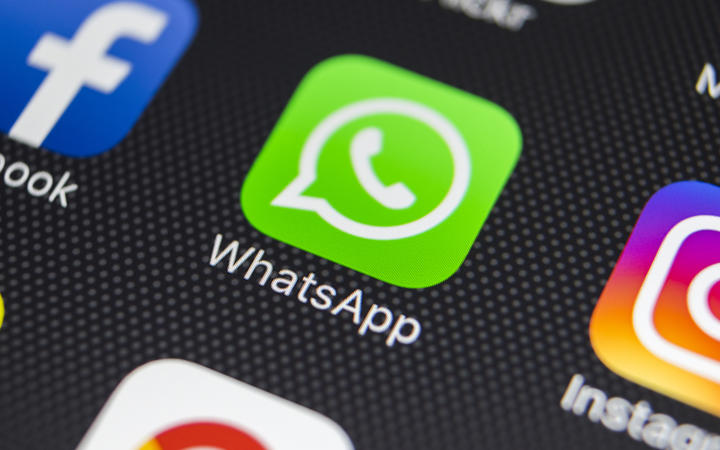 They say their chat group has been an amazing tool which also alerts them to rogue or difficult customers.
Ro Izzard joined the group shortly after opening Heke restaurant in Onetangi on Boxing Day last year.
She was fresh to hospitality, the island was grappling with a dearth of foreign tourists and workers, and it was just a short time before prolonged Covid restrictions came into effect.
Izzard said it was "incredible" to discover how the island's many competing hospitality venues actually worked together.
"You can ask questions, from the really basic stuff to the really tricky stuff," she said.
"We just give each other heads up on day to day things. It can be just as basic as, on the weekend I sent a picture of how long the queue was for the ferry."
If the restaurant is full, she said she checks with neighbouring businesses to see where she should send customers.
If it is shut, she said she could use the app to help fill gaps in the workforce.
"We're all so desperately short-staffed. I think there's 1200 fewer staff this summer than is needed on Waiheke because of the holiday visa situation," she said.
"So if we're closed on a Wednesday, we will let our staff go - for example, our bar manager down to Passage Rock, 'cause they were really short staffed and they were happy to work on their days off."
The chat group is the brainchild of Will Thompson, who owns an eatery called Fenice.
He explained he started it last year so restaurants could spread out their opening hours, and more effectively share the customers.
"Just so that we weren't all going to shut on a Monday or a Tuesday - the island would almost come to a standstill on those days. So some people did change their time and then Monday has actually turned into quite a busy day for us in particular, but also some other restaurants," he said.
Thompson said the group also served as "eyes all around the island."
Restaurants see when the ferries are full, he said, and know to get into fifth gear to prepare for a large influx through the door.
Thompson said recently a restaurant posted CCTV footage of a man who'd left without paying.
"The cellar door manager at Mudbrick opened her phone up, and then saw the guy was having a wine tasting at Mudbrick. She just politely went over to him and said 'I'm not sure if you're aware but you forgot to pay your bill at OneView. He was like 'oh my god, I'm so sorry,'" he said.
Simon Pope, who co-owns Fish & Chip restaurant The Local, said the chat group had proven handy for difficult customers.
"When the vaccine passes were mandatory you'd get the odd fake one. Or there was this crazy control group that said 'we're not vaxxed.' [Our] group would send photos of those around and say hey, look out for this person," he said.
"And also just the heads up like, don't serve the drunk girl in the red dress," Ro Izzard said.
As restrictions lift and the country's borders creak open, the group of businesses say they're eager for the island return to its pre-Covid bustling tourist mecca.
However, they say the chat group is here to stay.
"We're stronger in numbers," Will Thompson said.
"The more knowledge we have between the businesses, the stronger we get as an island."
source: https://www.rnz.co.nz/news/business/465490/waiheke-island-hospitality-businesses-co-ordinating-through-group-chat