Residents worried about stockpile of same chemical that cause massive Beirut blast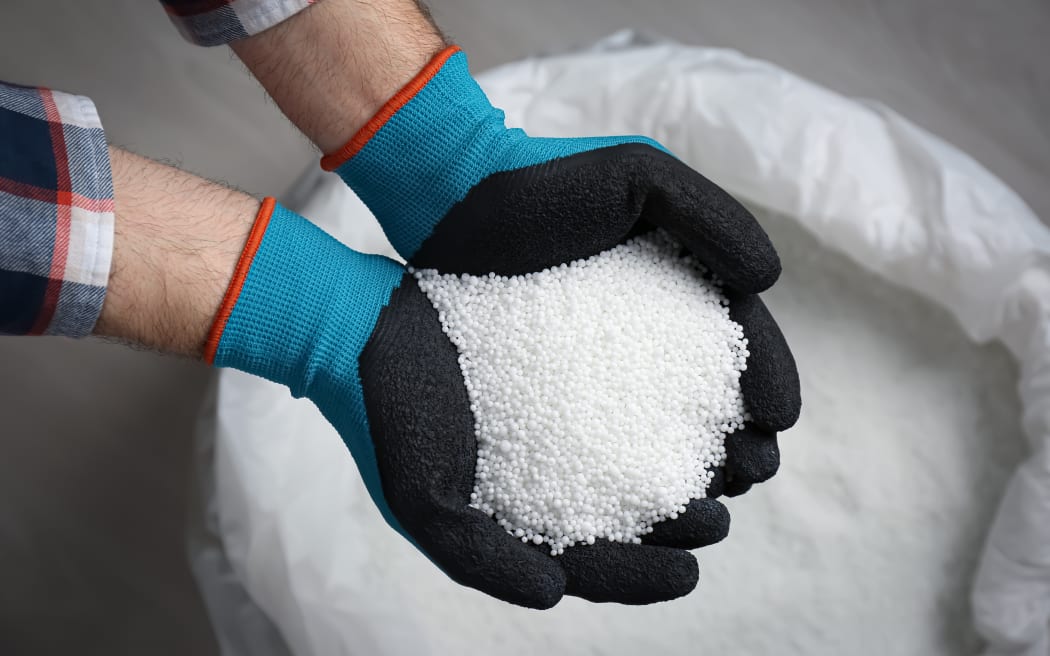 Ammonium nitrate is being stored in Te Kōwhai without resource consent. Photo: 123rf
Locals in the Waikato town Te Kōwhai are deeply concerned about a large stockpile of a potentially explosive chemical being stored without resource consent.
Ammonium nitrate, the chemical that caused a major explosion in Beirut in 2020, is used in New Zealand as an explosive in quarries.
Resident Stephen Darby has a childcare centre near the storage site.
He told Nine to Noon that to date the companies involved have shown a pattern of disorganisation and he has little trust in them.
"The severity of an event would be so significant, I don't why they wouldn't choose a location that was less populated," he said.
Fire and Emergency New Zealand asked the company in March to consider finding a safer long-term storage site.
However, Move Logistics, which stores, handles, and transports the chemical in New Zealand, said it operated in a professional manner and the risks were low.
It said the chemical by itself could not burn or explode.
"It is chemically impossible, provided there is no combustible material in the immediate vicinity of the store."
Waikato District Council said the companies involved had been storing the chemical without consent since March.
It said it told the property owner many times a resource consent was needed.
The council has since served an abatement notice requiring immediate removal of the material but the chemical is still there.
"The council has issued infringement notices and fine in relation to the non-compliance to the abatement notice."
A resource consent application has now been received but is on hold.
Worksafe said the business storing the chemical was issued an independent location compliance certificate in March.
It had also met the requirements of the Health and Safety at Hazardous Substances Regulations 2017.
source: https://www.rnz.co.nz/news/national/493670/waikato-locals-deeply-concerned-about-potentially-explosive-chemical-stockpile