Political blacklist a sign Russia playing the victim - expert
A global politics professor says Russia is trying to paint itself as the victim of unjustified sanctions, as it blacklists New Zealand politicians.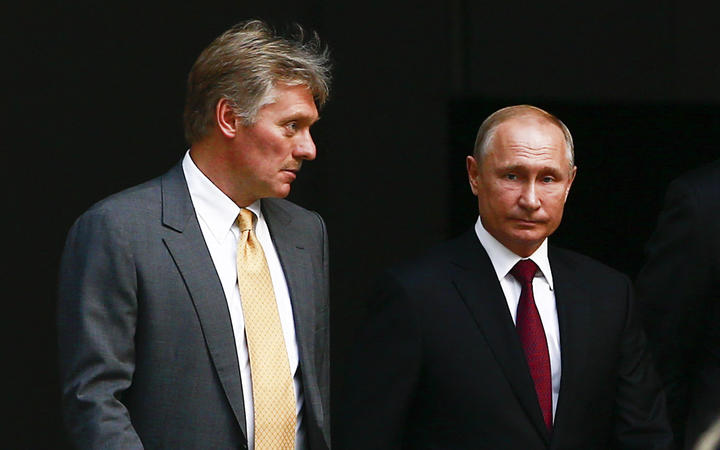 File image: Kremlin spokesperson Dmitry Peskov (left) attending Russian President Vladimir Putin's Photo: Sefa Karacan / Anadolu Agency via AFP
Russia has released a blacklist of 130 people including all 120 members of Parliament, Governor-General Cindy Kiro, the country's spy chiefs and some Defence Force figures.
It follows New Zealand imposing sanctions on Russian individuals, and heavy tariffs on the country's exports, because of the war in Ukraine.
University of Otago professor Robert Patman says Russia is trying to depict itself as hard done by.
He said if the Kremlin didn't retaliate, in its eyes, it would be conceding the sanctions are justified.
source: https://www.rnz.co.nz/news/world/464972/political-blacklist-a-sign-russia-playing-the-victim-expert