Norway seeking revenge at FIFA World Cup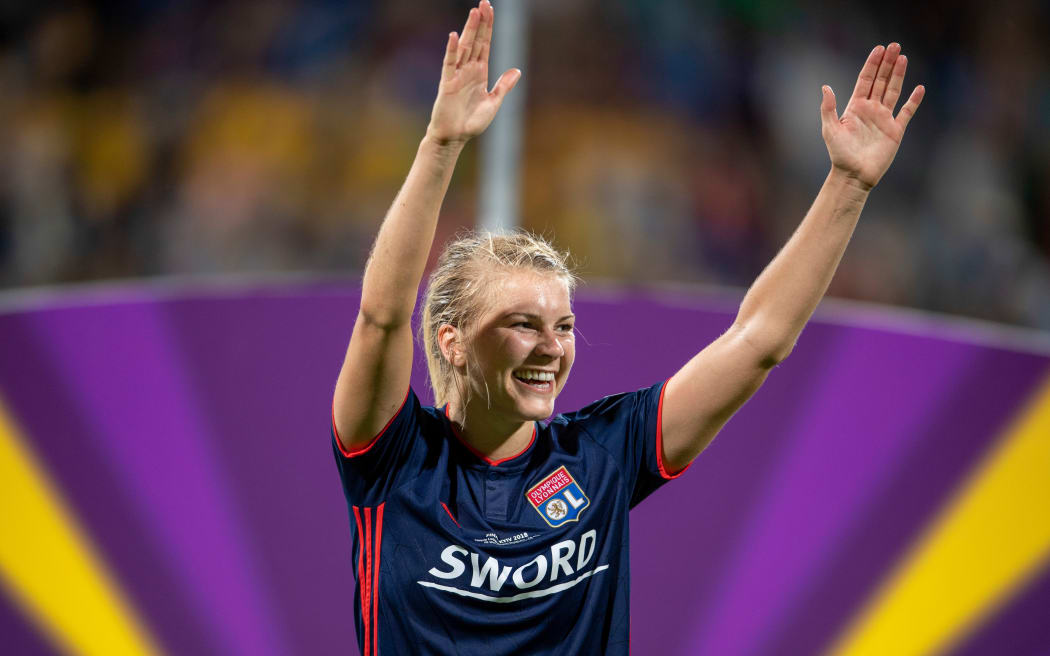 Ada Hegerberg. Photo: Photosport
Norway striker Ada Hegerberg said her side are ready for revenge at the upcoming World Cup after a disappointing showing in last year's European Championships contributed to an embarrassing early exit at the group stage.
Despite boasting such attacking talent as Hegerberg, Barcelona's Caroline Graham Hansen and Chelsea winger Guro Reiten, Norway's only goals came in a 4-1 win over Northern Ireland before they were thrashed 8-0 by England and 1-0 by Austria to crash out.
With new coach Hege Riise at the helm, Hegerberg expects her side to be much tighter in defence and more clinical in front of goal when they take on co-hosts New Zealand in the tournament-opener at Eden Park on Thursday.
Group A games against Switzerland and the Philippines follow.
"I think the most important thing is to be tactically prepared, that each player knows their role very clearly ... and that we use the qualities we have," Hegerberg said in an online press conference from their training camp in Auckland on Thursday.
"We will have to be very disciplined in the way we want to play, defensively and offensively. Once again, it's about being prepared, and clearly if we feel we've prepared well we will take that with us into the first game."
The 28-year-old, who won the Ballon d'Or in 2018 as the world's best female player, said that Norway cannot be considered among the favourites, despite being one of the few nations to have won the Women's World Cup in the past.
"We have to go into this with a strong collective feeling that we belong here, that we are in a position that we want to show a strong face to those that follow us, especially Norwegians, and really work very hard, nothing is for free," Hegerberg explained.
With a friendly behind closed doors against Portugal to come on July 16, the Norwegians have been using their time in camp to fine-tune things, and winger Reiten believes that things have improved since the disappointment of the Euros a year ago.
"We've all become one year older, we have a little more experience. Everyone has shown in their clubs that they have taken steps forward as football players," Reiten said.
"We have our new coaching team and a slightly new way of playing, which is maybe a little more defensively focused, so over the last year we've shown that we've taken some steps and gotten good results against good nations," she added.
Reiten may be among the big names in the squad, but she stressed that it will take the best effort of all 23 players if they are to succeed.
"Football is a team game, and what we are going to do here, we are going to do together," she said.
- Reuters
source: https://www.rnz.co.nz/news/sport/493719/norway-seeking-revenge-at-fifa-world-cup