Pair charged with firearms offences after West Auckland standoff
A man and woman have been charged with firearms offences after a standoff with police in West Auckland this morning.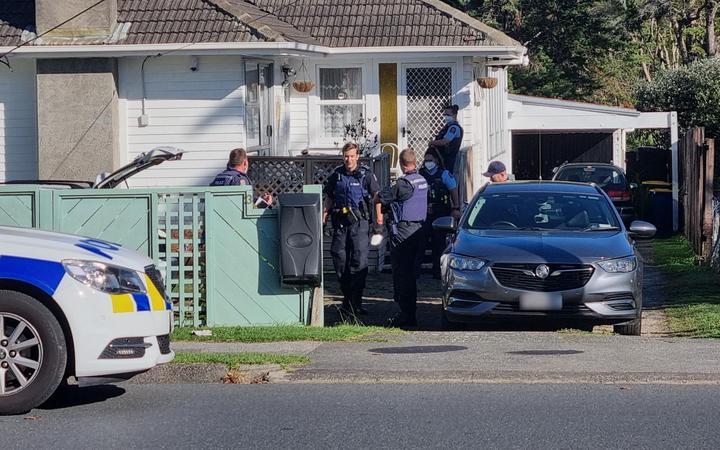 Police outside a Henderson property after an early morning standoff on Thursday. Photo: RNZ / Jonty Dine
Armed police arrived at Henderson Valley Rd shortly after 6.30am.
An occupant had barricaded themselves inside a property and made threats about being armed.
Police said the pair were charged with firearms and ammunition offences and were due to appear in the Waitakere District Court.
A gun and ammunition were found at the scene.
source: https://www.rnz.co.nz/news/national/465293/pair-charged-with-firearms-offences-after-west-auckland-standoff