Gun clubs worry Arms Act changes will misfire for hobby shooters
Gun clubs warn some will fold as a result of regulations arising from the Christchurch terror attacks, forcing hunters and shooters to blaze away in the back blocks instead of ranges.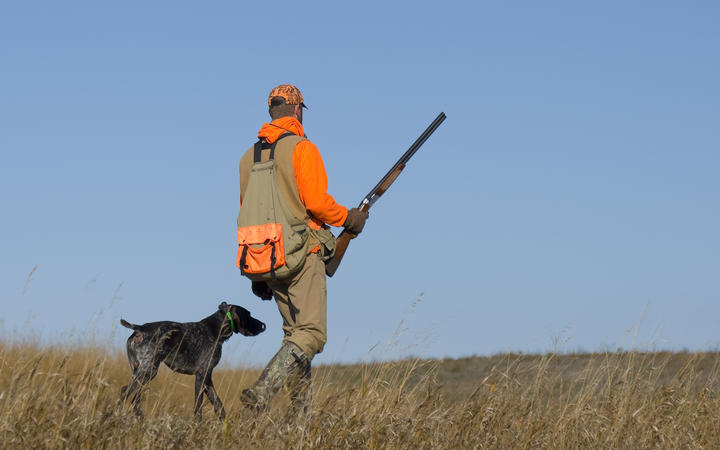 Shooting clubs and ranges must be approved and certified by police under changes to the Arms Act that come into force in June.
Shooters argue small, volunteer-run clubs will close because of compliance costs and red tape, but gun control advocates say regulation is important for public safety and some of their claims are greatly exaggerated.
Police have sought submissions on the proposed changes, acknowledging most clubs and ranges are run responsibly and play an important role in promoting the safe use of guns for recreation.
An estimated 10 per cent of New Zealand's 250,000 licensed shooters belong to a gun club, but ranges are also used by hunters to sight in their rifles.
The terrorist was a member of the Otago Shooting Sports Rifle and Pistol Club and the Bruce Rifle Club, where he practised shooting at its range near Milton.
National Rifle Association of New Zealand president Malcolm Dodson said police were trying to micro-manage clubs and ranges with good safety records as a result of their own regulatory failures in granting Brenton Tarrant a gun licence.
"It's going to close clubs, it's going to close ranges, it's a given," he said.
"Police should actually be supporting the clubs. It feels like at the moment they're trying to take a wrecking ball to them."
Police have released a 137-page discussion document detailing five-year range certification fees of up to $830, while fees to approve a shooting club could cost an average of $275.
Dodson said the closure of small clubs that could not meet the requirements would have unintended safety consequences.
"You close ranges, people are going to want to go and shoot somewhere," he said.
"They're just going to go out in the country somewhere, or down the riverbed or into a forest somewhere, put a target up and just start blazing away."
Deerstalkers Association chief executive Gwyn Thurlow said hunters used ranges to zero their rifles and practise shooting.
"It's not just people going to a range and shooting it up and having a laugh with the boys. It's really safety-focussed, it's ethics-focussed and there are a lot of unintended consequences if we get this wrong," he said.
"We're not dealing with the Tarrants of the world, we're dealing with that good neighbour that lives by you or that farmer down the road."
Gun Control NZ co-founder Philippa Yasbek said claims of excessive fees and form-filling were an exaggeration.
She said the paperwork amounted to little more than incorporated societies were expected to produce, in addition to safety information that well-managed clubs should already have.
"Yes, it may be that some very poorly run clubs out there will end up closing, but I think it's better that a poorly run club closes than allow them to continue in a very sloppy way," she said.
"Clubs need to move with the times and be able to provide that level of assurance through a formal regulatory process."
Yasbek said gun clubs were sometimes targets for thieves, there were health and safety issues with lead contamination and poisoning, and her organisation was concerned about some clubs holding liquor licences.
Days after the 2019 mass shooting a visitor to the Bruce Rifle Club claimed in a Facebook post to have concerns about its culture, saying the club was "the perfect breeding ground" for someone to train for a terrorist attack.
The man also claimed to have raised his concerns with police in late 2017 but the royal commission into the massacre found that was not the case.
While many clubs have a policy of reporting concerns about people's behaviour, Yasbek said it was not universal.
"We do hope a change in the regulation of clubs might lead to a sort of see something, say something-type culture, where clubs are encouraged to report individuals with concerning behaviour," she said.
In a statement, police said they would monitor clubs and ranges' compliance through a new database.
"As there is currently no regulatory oversight of the majority of shooting clubs and ranges, police don't maintain a central database of incidents reported, or concerns raised regarding behaviour on clubs and ranges necessarily identify shooting accidents or incidents that specifically occur at clubs and ranges," police said.
Shooting clubs and ranges must apply for approval or certification by 24 June next year.
The six-week consultation phase runs until 4 May.
source: https://www.rnz.co.nz/news/national/464793/gun-clubs-worry-arms-act-changes-will-misfire-for-hobby-shooters