Breakers remain on track for top two
The New Zealand Breakers had to overcome a 16-point deficit but shrugged off a rough first half in Wollongong to take a step closer to securing second place in the NBL with the 91-81 win over the Illawarra Hawks.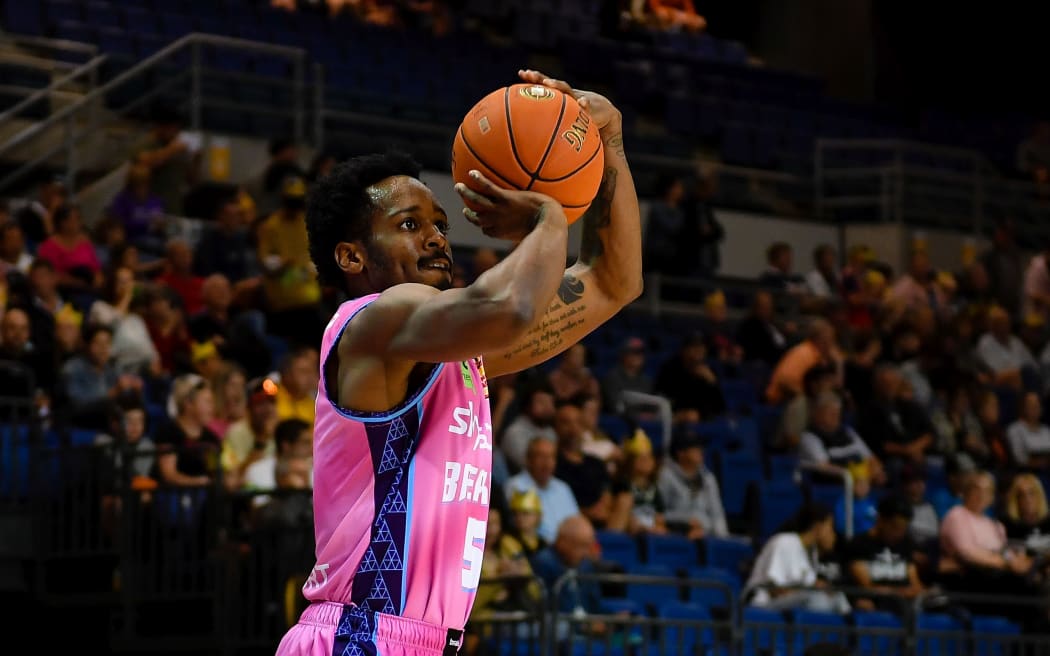 Barry Brown Jnr Photo: PHOTOSPORT
The Breakers came into the last round needing to beat the bottom two teams on the road to leapfrog the Cairns Taipans into second position and earn an automatic semi-final berth.
The Hawks shocked the Breakers in Auckland a couple of weeks ago with a half-court winner and the home team was out to do it again in their second last game.
The Hawks produced a tremendous first half performance including 30 points in the first quarter before opening up a game-high 16-point lead by half-time.
Illawarra was shooting 60 per cent for the half and New Zealand 35 but the Breakers were doing most things right except not nailing their shots, including eight offensive rebounds to half-time.
The Breakers shot better in the second half, the Hawks couldn't quite maintain their pace and New Zealand pulled away with too much at stake.
The Breakers closed the third quarter with a 23-4 run and then after the Hawks got back within one, they scored 15 of the game's last 21 points to win by 10. That improves New Zealand to 17-10 and a win in Brisbane on Saturday will lock them into second position.
Barry Brown Jr might have only played 19 minutes, but top-scored for the Breakers with 22 points on 5/8 shooting and 11/12 at the foul line.
Jarrell Brantley made 6/11 from deep for 20 points, six rebounds, three assists and two steals while Tom Abercrombie contributed 11 points and six rebounds, Will McDowell-White eight points, four boards and four assists, and Rob Loe eight points and three rebounds.
Breakers coach Mody Maor didn't like what his team dished out in the first half, but was delighted with the response.
"It was an abysmal first half from us in every aspect," Maor said.
"Why, we need to go and find out so it doesn't happen again, but the response in the second half was great. Both from an effort and from a focus standpoint, it showed a lot of character.
"With what this game means to us and how important it is to come into the second half and play steady, strong, consistent and keep them to nine points in that third quarter, it was good."
source: https://www.rnz.co.nz/news/sport/483541/breakers-remain-on-track-for-top-two