NZ-Ukraine visa: Choosing between safety and your family
Ukrainians trying to flee to New Zealand under a family reunification visa are being told they can come but they will have to leave their relatives behind.
Mariia Chekis with her granddaughter Photo: Supplied to RNZ
The visa allows an estimated 1600 Ukrainian-born New Zealanders to sponsor immediate family. So far, 185 people have been approved.
Olga Dubnytska's sister Mariia Chekis is among those who has been told she can apply as she fits the criteria, but Chekis' daughter and grandchildren do not.
Dubnystka, who is a GP in Palmerston North, said her sister will not leave her family and is pleading with the government to open up the criteria.
"I did apply for my niece and her children, but it was declined because she's not close enough relative to me, which is not true because she's close enough to me," said Dubnystka, aged 53. "She's like my daughter. She's my sister daughter, and she has two little kids and they are all still in Ukraine."
She approached her local MP Tangi Utikere, who told her there was nothing he could do as they were not eligible. She has since approached Minister of Immigration Kris Faafoi.
In the meantime, she is applying for her sister's visa so it is ready if her niece and her children are able to make other arrangements.
"It's very difficult because she can't leave them behind, you know, it's her grandchildren," she said.
"Morning and nighttime she said sends me a message she's alive. And we managed to talk on WhatsApp and I looked at her and I couldn't recognise her. For the five weeks under the war she aged so fast - I just couldn't believe it.
"They can't drink the water in Kyiv because the pipe is bombed and destroyed. She has to go and buy water to wash and drink and cook. She couldn't even wash her hands in it, it was so dirty."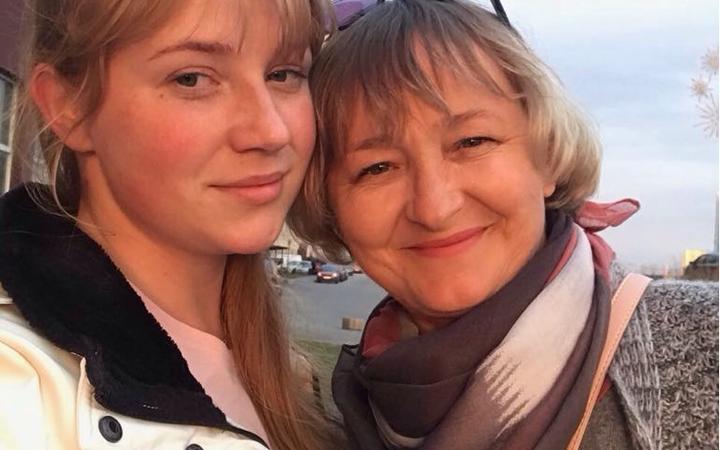 Mariia Chekis with her 30-year-old daughter Yuliia Sandul Photo: Supplied to RNZ
Her brother Paul Demyanov is staying in Ukraine, having fundraised to repair an ambulance to continue helping the sick and wounded.
Immigration New Zealand (INZ) said as of Saturday, it had received 678 sponsorship requests and 394 visa applications under the 2022 Special Ukraine Visa Category, with 185 visas granted so far.
"Once a sponsorship request is received, INZ quickly assesses the request and then invites a visa application, which can be completed by the sponsor given the situation on the ground in Ukraine," INZ general manager of border and visa operations, Nicola Hogg said.
"We are going back to people within three working days of receiving the sponsorship form. Most visas are issued within three weeks from when the sponsorship form is submitted. This varies depending on how long it takes for visa applications to be submitted following applicants receiving an invitation to apply for a visa."
When it was announced, Faafoi said it was the largest special visa category New Zealand had ever established to support an international humanitarian effort.
It would enable Ukrainian-born New Zealand citizens and residents to sponsor parents, grandparents, adult siblings or adult children and their immediate family who are ordinarily resident in Ukraine to shelter in New Zealand, he said.
The detailed criteria show each person who is sponsored can bring a partner and children, but only if the children are dependent - which usually means under the age of 20.
"Yuliia is 30 today," said Dubnystka. "I understand the law, and she doesn't come in that category but there should be an exclusion. It's a war. What I'm asking for is a temporary visa. It's two years but they will go back to Ukraine, they won't stay here forever. Unless, no Ukraine exists anymore."
source: https://www.rnz.co.nz/news/national/464701/nz-ukraine-visa-choosing-between-safety-and-your-family